I have a question for you: How much do you know about Swaziland? Well, if you're searching for any facts in your head and you can't really find them, don't panic. I was on the same page! In May 2015, we finally made it to Africa, and one thing we really wanted to see was this tiny country! We got the chance to experience it while coming from Kruger Park heading south to St. Lucia. Seeing Swaziland was a great travel enrichment! In this blog post we will show you why Swaziland is worth a visit, what to see if you are short in time and in addition, we will give you an idea where to spend the night in a country full of valleys, plains and mountains.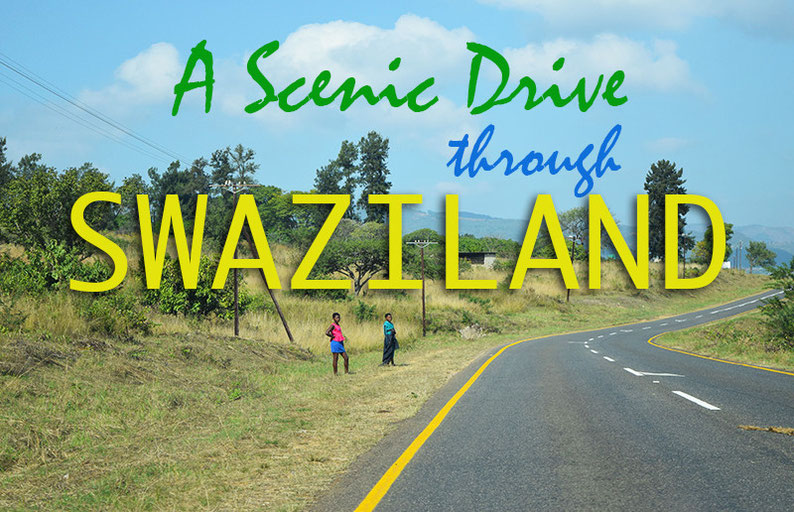 Our starting point was Buckler's Africa, a friendly South African lodge, located south of Kruger Park. From here, we were told to return back to Malelane (due to better road conditions) and continue the route from there to the border of Swaziland. At the border you are supposed to show your passport (check the visa requirements for Swaziland and don't forget to apply for a multiple entry visa for South Africa) and pay for the road taxes (don't worry about their currency, it can be paid in South African Rands!). After driving a while on the Swaziland's roads, we were surprised about the good road conditions (only few holes). The next thing we realised was the breathtaking landscape. It was all in colours of green and yellow, very hilly and some beautiful lakes took our breaths away!
First of all, I have to admit that I didn't take any photos of the first 50 km in Swaziland - and why is this so tragic? It is a bit of a pity since the landscape really blew me off. I was starring out the window, admiring the before so never-heard beauty of Swaziland. Here is my first advice for you: If you're planning to stay a couple of days more in Swaziland, consider visiting the Sondeza Nature Reserve in the north of the African country!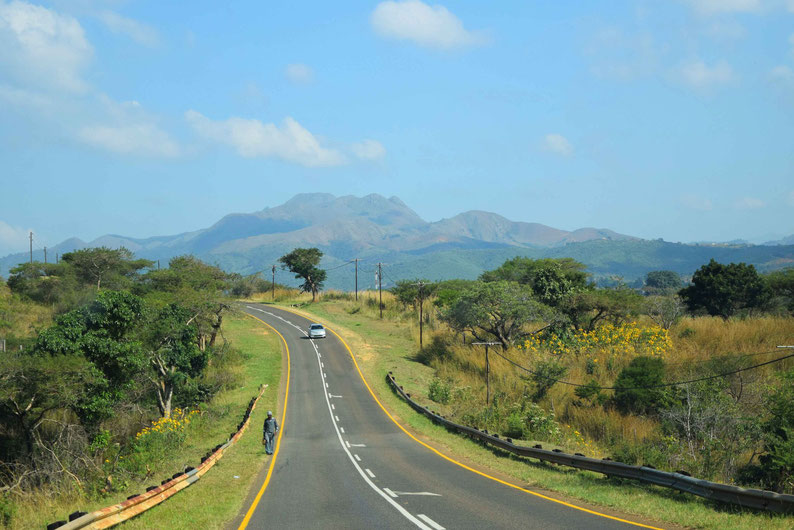 Well, this was the time I took out my camera and started taking photos :) Look at that nature.. The driving here is on the left side, the same as in South Africa. The difference comes in speed limits! It is allowed to drive 120 km/h on motorways and 80 km/h on other unrestricted roads. Be aware of it since Jerry and I were stopped by the police and had to pay a fine! Uuuupppssss....

About Swaziland
Kingdom of Swaziland is a sovereign state, located in South Africa and neighbored by Mozambique. The country, which is even smaller than Slovenia (ca. 17,000 km2), is currently ruled by the king Mswati III, and is an absolute monarchy. It became independent on the 6 September 1968. Country's biggest concern is the high HIV rate and to a lower extent, the turbeculosis. Estimated life expectation of Swazi people in 2013 was only the age of 50! The capital city of Swaziland is Mbabane with its estimated population of 90,800 in 2010. The country's main stream comes from tourism and sugar export. Offical languages are SiSwati (taught in schools) and English (is also used for press purposes). The crime rate in Swaziland is low, except of street crimes and burglaries which occur from time to time. However, we want to keep you safe: Don't travel after dark and avoid walking alone in bigger cities.
I guess my camera got a burn-out due to my extreme photographing! :=) But look at that nature. Who would think that Swaziland is that picturesque and such a paradise for hikers!

We've seen many people standing and walking along the roads with colourful dresses. As much as I was blessed to see the locals of Swaziland, I was also sad to see how dangerous it is to walk on the roads without proper pavements and what toys children play with along the road. I can't describe how guilty I feel when I think how privileged we Europeans are. I'd love to give something back with voluntary work one day.

Above is an evidence of the beautiful landscape: Blue lakes surrounded by yellow meadows. Eye-catching!
Malolotja National Park
This was our first stop in Swaziland. The photo below is just a sneak peak of the amazing hiking experience in the Malolotja National Park. This is definitely a place you should consider to visit while driving through Swaziland. I would say, a min. of 3 hours is needed to see a bit of the park's beauty. At the office, you will be provided with a map of hiking trails and explained the duration of each path. Really, go for it! We spent a wonderful afternoon hiking and we even saw a baboon family! I will try to explain the uniqueness of it in my other blog post about the Malolotja National Park (coming soon!).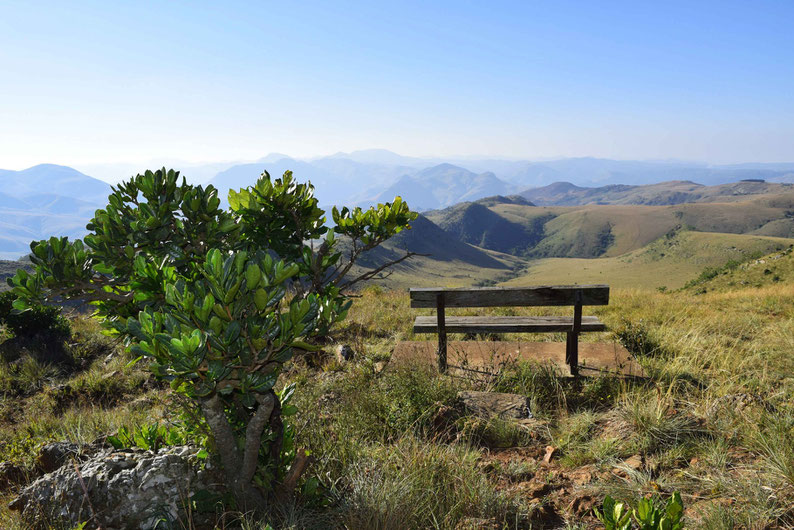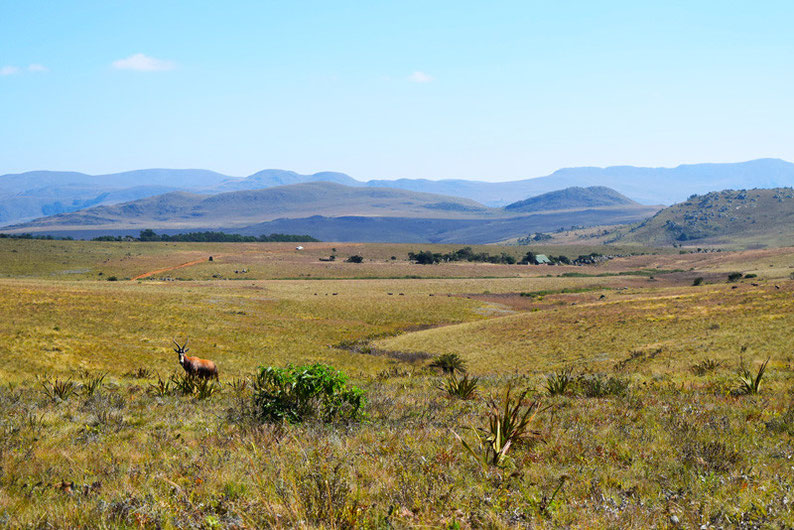 Mantenga Lodge
We spent the night in the Ezulwini valley in the lovely Mantenga Lodge. Highly recommended! Look, one of these wooden houses was ours for one night! A unique experience, especially when a bunch of baboons jump on your balcony in the early morning hours! :=) All praises go also for the breakfast, the offer was huge and the atmosphere was nice. The staff was friendly and very helpful. Hey, we even met a brave Slovenian girl, travelling solo. She is living and working in South Africa for the last three years. It is special since you don't really meet a lot of people from Slovenia in an African country :) Remember, there are only 2 million of people in Slovenia ..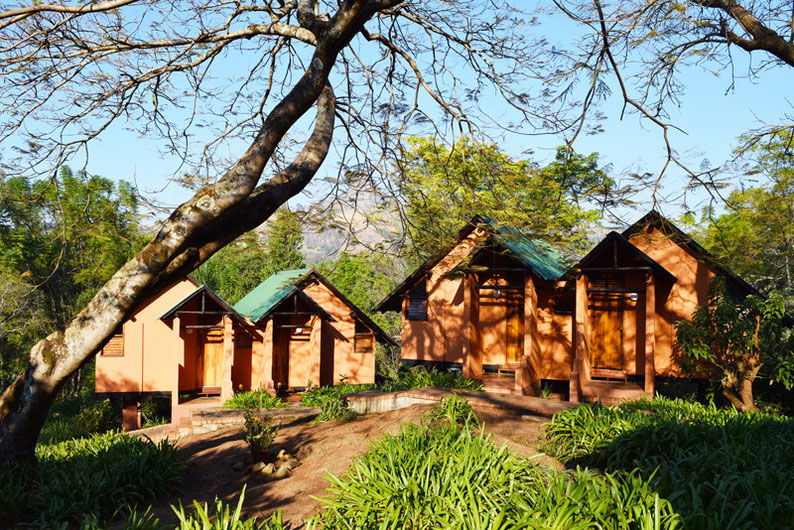 The next day, after check-out, we were headed to the Mlilwane Wildlife Santuary, it is just a 30-minute drive from the lodge.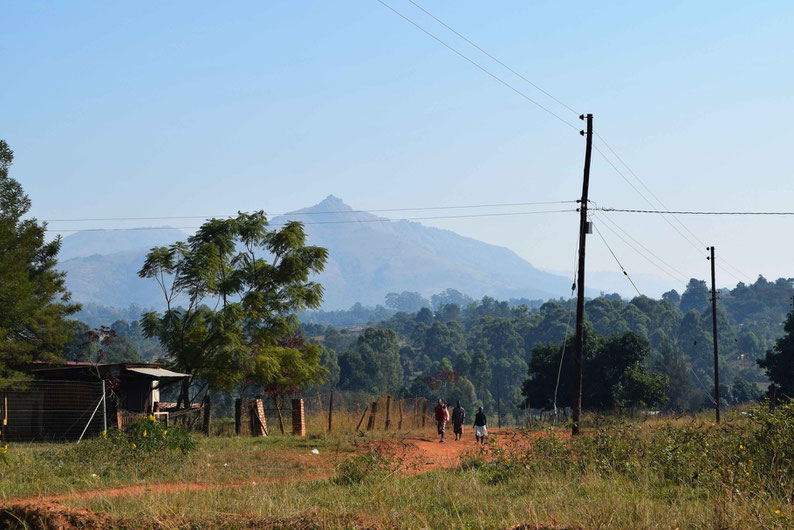 Mlilwane Wildlife Sanctuary
Swaziland offers you a unique wildlife experience: The Mlilwane Wildlife Sanctuary. This park with over 22 species, is located between the country's largest cities - Mbabane and Manzini. The entrance fee is R40 for adults. This was our last stop in Swaziland before we went south to South Africa.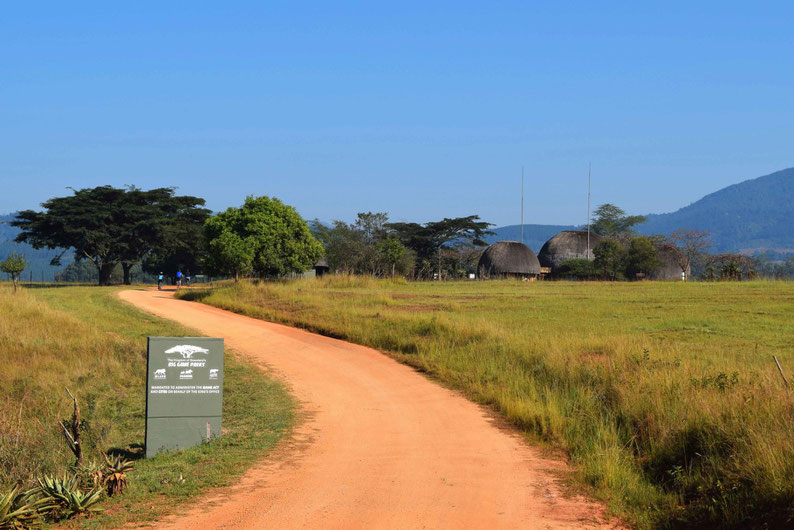 And what is so special about it? Well, first of all, it is open 24 hours (!) and second, you have the chance to observe the animals on foot, by horse or even by mountain bike! How cool is that?! For less adventureous people, guided tours and self-drive are an option too. We went for the latter since our time was limited to only an hour. Although we've seen the wildlife in Kruger park before, it was still something special to us. Not only the animals are worth an eye, also the nature is fascinating!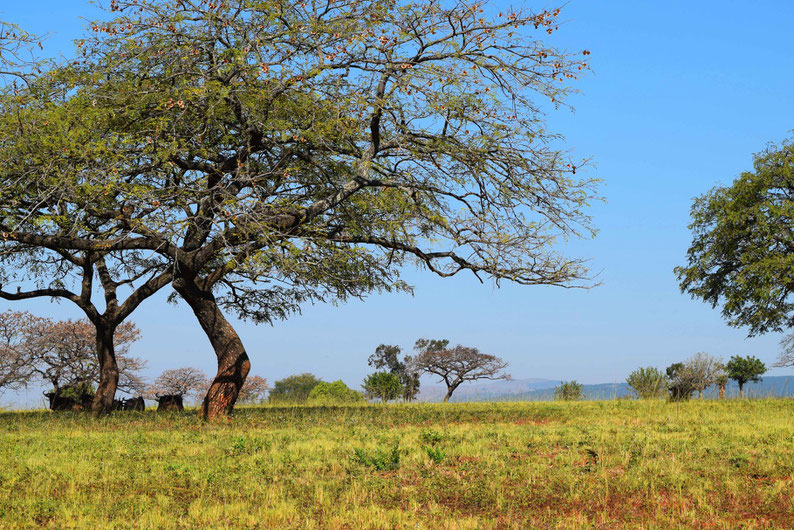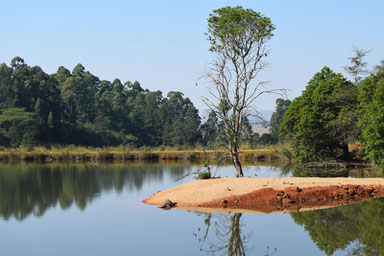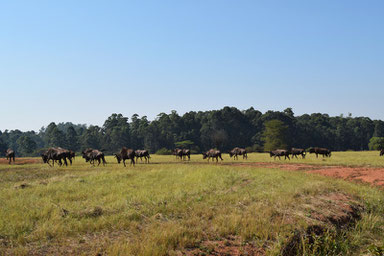 Honestly, the nature here was more enchanting than in Kruger park. There are forests, hills, rivers, lakes and meadows..all in various shades of green and blue.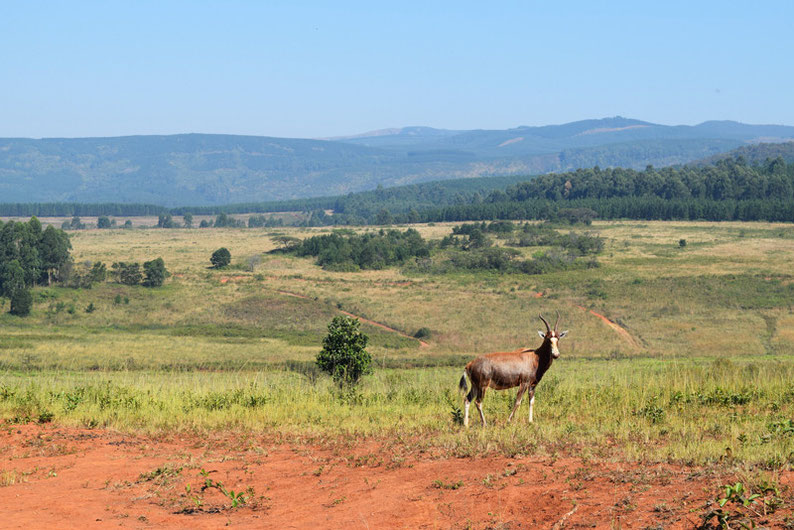 To sum up, visiting Swaziland is a great option if you want to shorten the driving distance from Kruger Park to the East Coast of South Africa. It is highly recommended to stop in the Malolotja National Park to go for a hike, to spend the night at Mantenga Lodge in the Ezulwini valley and drive through the Mlilwane Wildlife Sanctuary to have a close experience with several exotic species.

It seems that Swaziland is a bit in the shadow of his big brother - South Africa as far as tourism is concerned. Yes, South Africa is a lot bigger than Swaziland but the beauty of its landscape and its people can be equally compared to each other. Let's help Swaziland grow its recognition among the tourist destinations by including it to your travel itinerary. Sometimes, the travel experience is even better in smaller and less known countries! 
Thanks for reading and sharing + don't forget to visit our Facebook and Twitter page in order to stay connected!

So, did you visit Swaziland? What places did you go for? Let me know in the comments below!
You might also like
Leave a comment