It's been a difficult year for all of us. The Coronavirus has changed our lives. We haven't lived "normally" those 12 months in 2020. We haven't really blogged this year, I'm so sorry. But there were many factors, which contributed to this state. Of course, a big changer was the virus by preventing us travelling around, seeing and visiting our families in Slovenia, socializing with friends, be active outdoors etc. But an even bigger changer in our lives was having a baby in this crazy year. In addition, many other crucial things have happened. So many UPS and DOWNS, I can tell! For us it was one of our most beautiful years due to the birth of our first child but also one of the toughest out there too! Check it out!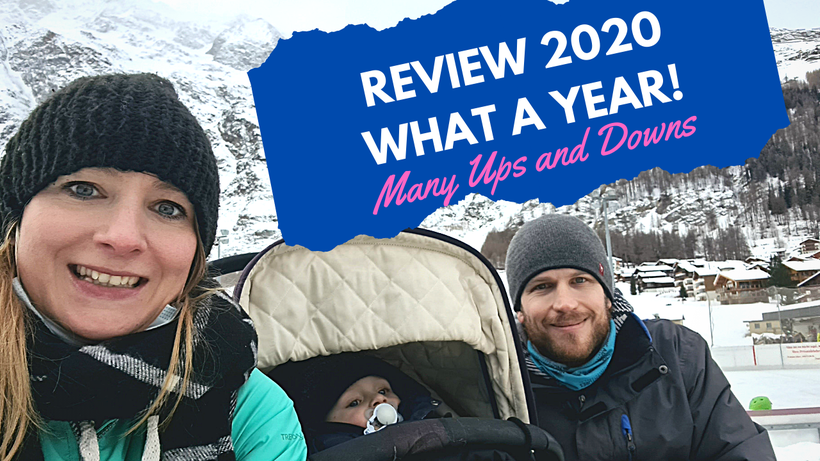 2020 Review
Buying Land in Slovenia
Not many of you know that we became land owners in 2020 😊. We finally found the perfect piece of land in Slovenia and signed the contract. At that time, we bought it for investment purposes.
Studying to Become a Coach
In the beginning of the year, I had the feeling of personal and business stagnation - partly because of the pregnancy, partly because I haven't investment in myself for a very long time. I decided to enroll into an university again to become a coach. I'm not gonna say more in this moment, but once I'm finished, you will all know. 
Giving Birth to Our First Child
In March, the situation with Covid in Europe got serious just before I gave birth. It was an awful time in labor (lasted 3 days) but with a C-section we got our biggest gift - our child called Nils. He has fulfilled my heart with love and I'm so happy he entered our lives. I could cuddle him all day long 🥰.
However, with his birth, all the sleepless nights became very exhausting and without our parents help (which live abroad and couldn't come often due to Corona) it hit us hard in many ways.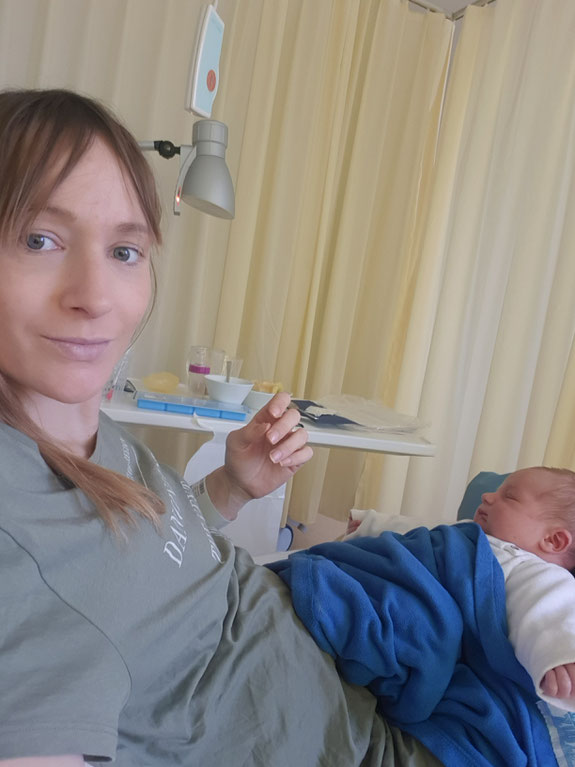 Lutry & Vineyards of Lavaux, Switzerland
No, this was not our first trip after Nils was born :) I decided to list only the trips which included a sleepover. Sooo, we went to the lovely town called Lutry in the French part of Switzerland and spent some lovely days there. My favorite thing there in this region is to stroll through the picturesque vineyards of Lavaux (something we've actually done a couple of year ago already.)
Slovenia
After several months of self-quarantine due to Covid and once the borders reopened, we could finally go to Slovenia and visit our families and friends. This time with our child. It was the first time Jerry's parents got to see their grandson (after 6 months!). A sad situation, but we had to take it as it is.
Grindelwald, Switzerland
Grindelwald was one of the first trips we did after the Corona hit hard. It was also one of the first trip we did with my brother after the virus came into our daily lives. It were a few days well spent with visiting Grindelwald, Lauterbrunnen, Mürren and Interlaken. A blog post is still planned ;)
Iceland
Iceland. Our first proper trip with a baby (Nils was at that time 4 months old) in general but also during Corona times. We were a bit scared how it will go but hey, we managed it well and had a wonderful time in this beautiful country. It turned out to be the perfect timing for visiting Iceland due to less tourists. After landing to Reykjavik we had to do a Covid test, which was negative, so we got the green light to our adventure in Iceland. Read about the trip here.
Suffner Lake, Switzerland
Radioactive Iodine Therapy
After more than 15 years of suffering from Hyperthyroidism, the clinical picture of the disease has gotten worse (most probably due to giving birth and hormone changes), which led to the decision of undergoing the Radioactive Iodine Therapy. - this in times of having a newborn at home during Corona times... not a good timing at all but it had to be done. I had to spent 9 days isolated in a room in the hospital, followed by 12 days in a hotel and at home away from my child. It was one of the hardest things I had gone through in life. But today, here I am, feeling like a newborn myself without any Hyperthyroidism symptoms like rapid heartbeat, heart palpitations, irregular heartbeat, nervousness, tremor, fatigue, etc. 
Dolomites, Italy
The Dolomites were one of the first trips after my therapy and it was good to be back on road. Also the Covid situation in Italy was getting back to normal so we thought this would be a great opportunity to visit this part of Italy. Glad we went! Although it was a lot of driving around with many mountain curves to conquer, we have seen so much beauty. Especially, the Braies Lake was wonderful. Read more about it here.
Samnaun, Switzerland
If there was no Covid, we would definitely look for trips around Europe and outside of it but hey, exploring different corners in Switzerland turned out to be a great idea! We decided to drive all the way to Samnaun - a tax free village in Switzerland. Looking back, it was a perfect laid-back vacation (which we usually don't do so often,we are always on the run). We stayed in a hotel which had a sauna and a steam bath, so we filled our days with sweating it all out :) Besides that we went for walks around this beautiful village and admired the surrounding mountains. 
Laax, Switzerland
A bit risky in Corona days but we have spent some quality time with friends in Laax in Switzerland. Our apartment was lovely, the laughs were great and the daily trips even better! The highlight was hiking along the scenic Rhine river. A blog post will follow.
Back to Work
After 8 months of maternity leave, it was time for me to go back to work - I mean as a digital analyst in an international company here in Zurich. Honestly speaking, 8 months seems not to be a lot of time but during Corona times, it was ok to be back and be part of a system again. Also, Nils started to go in a kindergarten, which was a huge help for us as a parents. You can imagine how it is to live abroad, have a child without any parents nearby during Corona times, when even friends and nannies are a potential risk when visiting and helping out. We did it all by ourselves and struggled many times.
Saas-Fee, Switzerland
It was time to spend some winter days in a Swiss mountain village called Saas-Fee around the New Years' Eve! It was such a blast in times when Covid situation in Switzerland is still bad. I will write about our stay soon.
---
Plans for 2021
What should I write in here?! I can only write some wishes - I HOPE we can go to Portugal in the next two months, also to Slovenia, but then finger crossed for a trip to Greenland in summer. Hopefully, there will be much more trips than this but let's conquer this virus first. STAY SAFE, folks and BIG thanks for following us! ❤️
Leave a comment