Marriage is a magical moment that has to be remembered forever. After all the excitement of the preparations, the ceremony, and the party, the long-awaited moment to relax and enjoy an unforgettable honeymoon and luxury homeaway comes.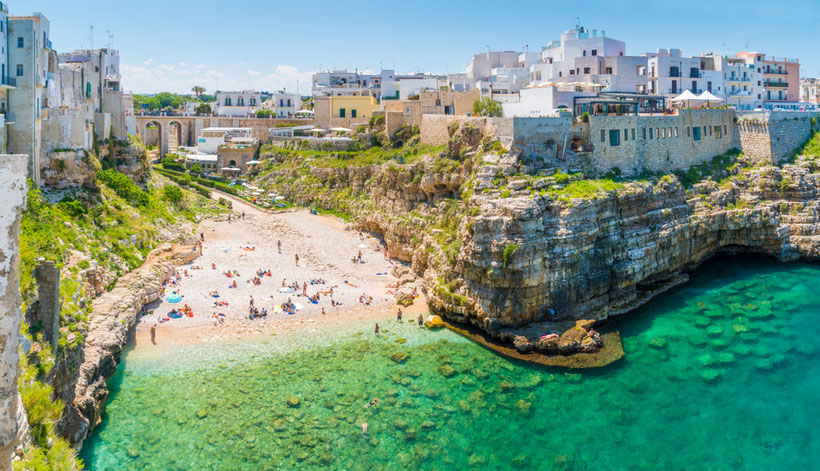 Of course, when talking about Italy and honeymoon, there is a list of romantic places that comes in mind:
Venice;
Rome;
Verona;
Florence…
These are for sure the most requested and famous cities for a honeymoon and a luxury homeaway, but there are alternatives just as valid as they are, for example: Puglia. The region has not only recently become a location chosen by celebrities, such as Justin Timberlake or Brad Pitt, to celebrate their weddings and do their holidays, but it is also the perfect destination for those who want an unforgettable honeymoon in characteristic places.
Let's see which are the main reasons to choose Puglia as a destination for your honeymoon and for a luxury homeaway:
In Apulia, you will find the best beaches with Caribbean blue water;
Puglia offers the best accommodation services and unforgettable experiential tours dedicated to couples;
it is probably – on average - a more affordable destination than other regions or cities of Italy.
Here are some ideas about romantic activities that you can do with your partner in this beautiful Italian region:
Romantic itineraries through the villages and the most beautiful areas of Puglia, for example Alberobello with its unique buildings, the Trulli. If your idea of a honeymoon is to get lost in small villages accompanied by the love of your life, Puglia is the perfect place for it.
Watch the sunrise or sunset in Salento. In specific, three cities must be considered to enjoy this spectacle of nature:

Otranto: the easternmost city in Italy, to contemplate the dawn;
Gallipoli: with a spectacular sunset in its gulf;
Santa Maria di Leuca: where the Ionian and Adriatic seas enjoy.

Romantic stay in a typical structure in order to have the perfect luxury homeaway.
Candlelit dinner by the sea: The charm of the sea and a romantic full moon are the perfect elements to complete the setting for a candlelit gourmet dinner with your feet in the sand.
Massages and moments of relaxation for two in Puglia's spas.
Outdoor activities to do in couple: You can choose to take a boat or a bike to ride through the natural parks. You can go on excursions to learn about the main churches and the most representative artistic monuments of the region. For food and wine lovers, our advice is visits to the best vineyards in the area and to taste the best wines of Puglia.
This list is just a small part of all the things you can do to make your honeymoon in Puglia unforgettable. Puglia is certainly a very fascinating destination for an unforgettable honeymoon and a luxury homeaway.