There are places on earth where one would expect watersports to be popular, but what a treat it is to find a hidden gem deep in the heart of the Mediterranean – the absolute perfect location for anything and everything related to the sea. If you are looking for a literal watersports paradise, check out Gozo, the little sister island of Malta. Gozo is the perfect destination for watersports because the weather in Gozo and Malta is very warm with 300 + days of sunshine. Here we have listed some of the more popular water sports you need to try in Gozo.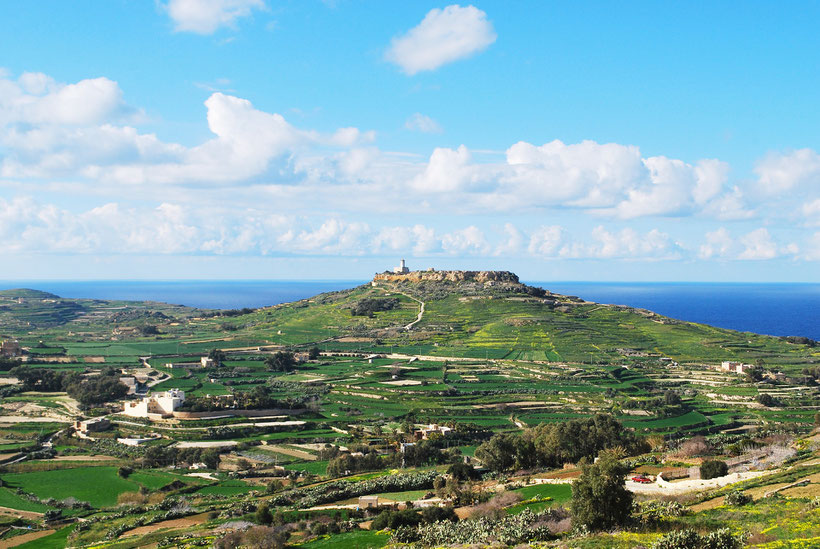 Boat Rides – Chartered or Self-Driven
While you rent a boat to drive along the coast, it isn't suggested that no-one but experienced captains attempt to do so. It is far better to charter a boat to take you and your group along the coast through natural rock tunnels or into caverns for a bit of visual exploration. The waters can be a bit tricky, and if you don't know where they are located, underwater rocks could be your undoing. It's better to be safe than sorry.
Kayaking or Canoeing
There are places where kayaking and canoeing are a popular pastime throughout Gozo. You will find some of the most awesome bays, caves, and coves to paddle through. You might want to bring a waterproof camera along to photo journal your adventure. The magnificent rock formations in Gozo are meant to be shared with the world.
Towables On and Under Water
As one of the newest fads, many visitors to Gozo love to get towed about on and under the water. Underwater towing is done with a subwing, but it takes an experienced swimmer to manage this one. On the water, you can be towed on anything from an inflatable raft to a tube, but no matter what you ride, it's a thrill nonetheless.
Surfing in Gozo
You might not think of Gozo as an ideal location to surf, but there are plenty of places along the coast with enough room for the swells to build. Whether you are a passionate surfer or are an occasional wave rider who wants to build strong muscles, the best places to surf in Gozo are:
Ramla Beach that boasts a sandy bottom
San Blas beach, also with a sandy bottom
Qbajjar Bay – one to be careful of with a rocky bottom
Xatt l-Aħmar – don't get tangled in the seaweed growing on the rocky bottom
Many divers who come regularly to Gozo find that the swells in the north, due to the proximity of Sicily, have the best chance of building for an awesome ride in.
Traditional or Stand up Paddle Boarding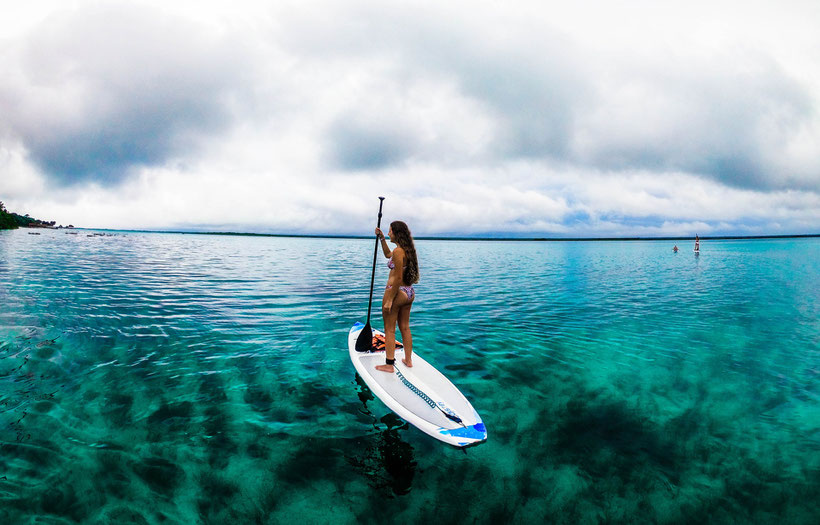 Stand up paddle boarding is another fun water sport, which is enjoyable because you don't need to paddle your way out to ride the waves. In fact, you will mostly be skirting the coast horizontally, so there are not usually huge waves to manage. While you won't get the upper body workout as you would with surfing, you will quickly build strong leg muscles if you spend much time on the board.
If you are looking to build upper body strength, then traditional paddle-boarding is the water sport you need. You can rent paddle boards at most beaches, where they are safe to ride if you haven't brought your own along on holiday. Either way, Gozo holds a number of places you will come back to again and again.
The Ultimate Diving Experience
If you want to do a bit of diving off the coast, Gozo has a lot of diving schools and diving operators. Gozo offers many different dive sites that can be tackled by divers of different abilities. Some diving spots can only reached by boat while others can also be accessed from the shore.
One of the most popular diving experiences in Gozo is to explore the shipwrecks which have been lying on the floor of the sea for countless years. Some have formed a barrier reef, and in the wreck, you will find a number of marine species that now call the submerged vessel their home.
Jet Skiing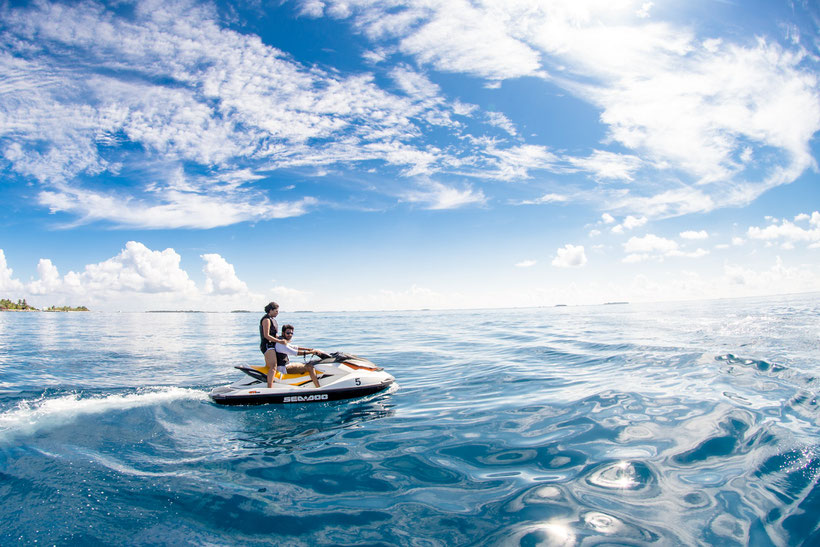 Jet skiing is one of the most exhilarating watersports of all. Being towed at such a fast pace is not for the faint at heart, and if you are not a spectacular swimmer, perhaps being towed on a paddleboard would be a safer way to learn. If you've never tried it, be aware that it looks easier than it is because those you see on the skis have probably spent countless hours developing the skill they need to stay upright.
These are the watersports you really must try in Gozo, that tiny island with a big heart in the centre of the Mediterranean, just to the east-southeast of Sicily.