[Gastbeitrag reisetopia] Luxuriös reisen, ohne ein Vermögen auszugeben. Jeder von uns hat sich sicherlich schon einmal durch Hotelwebseiten geklickt und beim Sichten des Preises sofort wieder die Träume von einem Aufenthalt in den schönsten Hotels der Welt verworfen oder auf dem Weg zu seinem Platz im Flieger neidisch die geräumigen Sitze und den Champagner in der First oder Business Class beäugt. Dieser Luxus ist jedoch nicht unerreichbar – auch mit kleinem Budget könnt Ihr Euch Nächte in den schönsten Hotels der Welt gönnen oder neben dem DAX-Vorstand in den Urlaub fliegen – mit Meilen und Punkten!
Die Gründer von reisetopia sind in jungen Jahren hinter das Meilensystem gekommen und sind bis heute passionierte Sammler. Denn sie haben bereits als Studenten bemerkt, dass jeder mit Meilenkenntnis und ohne schweren Geldbeutel Business Class fliegen kann. Ersteres ist hierfür essentiell – auch wenn das Thema für die meisten von Euch vermutlich Neuland ist, blickt man schnell dahinter und kann sich schon bald über tolle Vorteile freuen.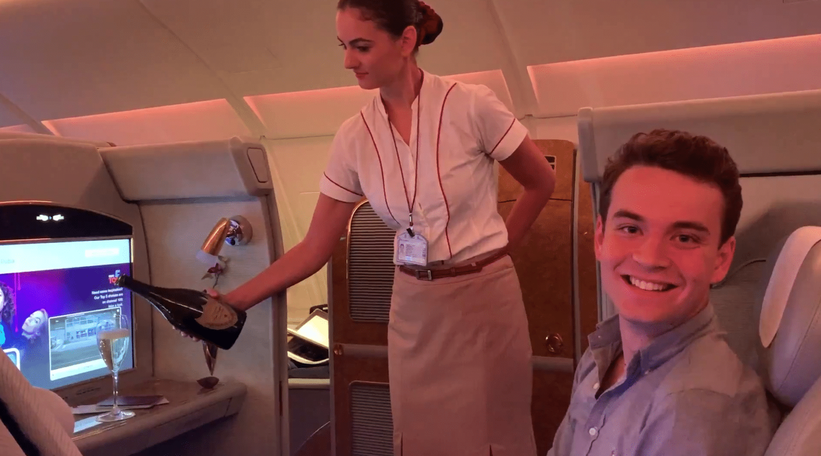 Wie funktioniert Meilen sammeln?
Vereinfacht zusammengefasst sind Meilen Treuepunkte der Airlines, die für die Fluggesellschaften der Kundenbindung dienen und der Kunde selbst damit besondere Vorteile genießen kann - eine Symbiose quasi. Die Meilen können bei den jeweiligen Loyalitätsprogrammen gesammelt werden, die jede Airline hat – und die Anmeldung ist ganz kostenlos! So gut wie jede Fluggesellschaft hat ein eigenes Bonusprogramm, das bekannteste Vielfliegerprogramm im deutschen Raum ist das Miles and More-Programm der Lufthansa, wobei es auch für die Schweiz explizit SWISS Miles and More gibt, die Tipps sind aber allgemeingültig und deshalb auch auf das Programm von SWISS anwendbar. Solche Programme agieren nicht individuell, sondern arbeiten untereinander zusammen, sind quasi weltweit durch Flugallianzen wie die wahrscheinlich vielen von Euch bekannte Star Alliance, bei der SWISS Mitglied ist, verflochten. So ist es zum Beispiel bei Miles and More möglich auch für Flüge mit SAS Meilen zu sammeln. Zudem wird auch der durch Programme erlangte Status gegenseitig anerkannt. Das funktioniert entweder durch direkte Partnerschaften oder sogenannte Flugallianzen.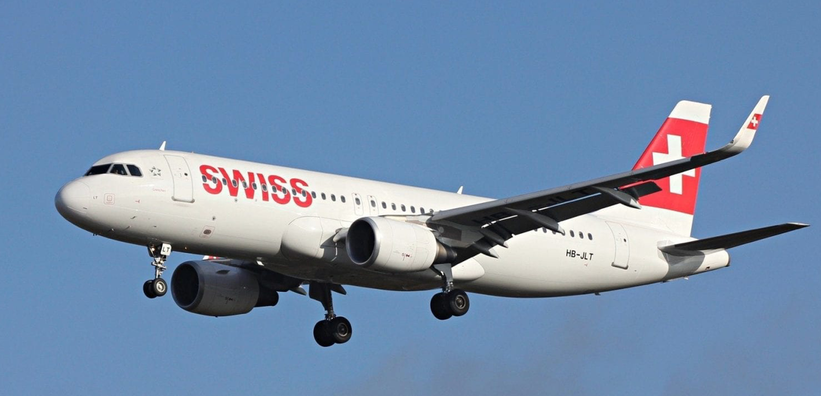 Doch Meile ist eben nicht gleich Meile, so unterscheidet man zwischen Prämienmeilen, die ebenso am Boden gesammelt werden können und Statusmeilen, die in der Regel nur beim Fliegen angerechnet werden. Wollt Ihr also Meilen sammeln, um Euch damit "kostengünstig" den Traum eines Business Class Fluges zu erfüllen, müsst Ihr Prämienmeilen sammeln. Prämienmeilen können auf verschiedenen Wegen zu Land gesammelt werden, wir empfehlen dabei die Verwendung einer Kreditkarte, mit der Ihr ganz einfach im Alltag Meilen sammeln könnt.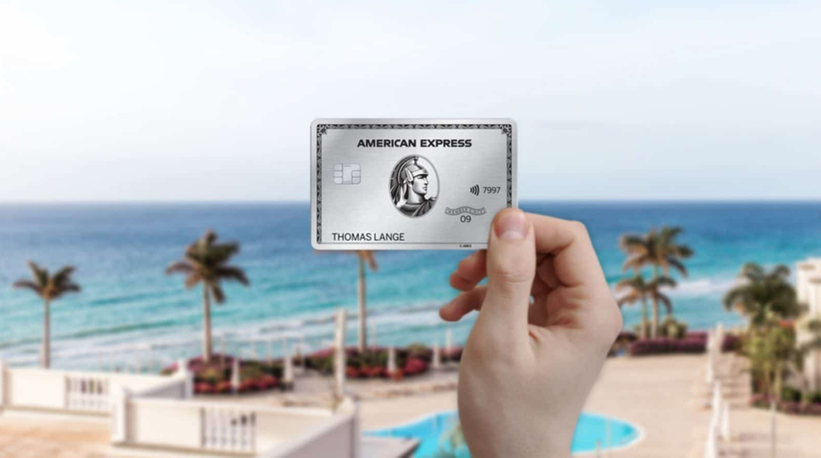 Auf reisetopia könnt Ihr eine passende Kreditkarte in unseren Vergleichen finden, die auf eure individuellen Wünsche zugeschnitten ist. Um Meilen mit einer Kreditkarte zu sammeln, gibt es viele verschiedene direkte oder indirekte Möglichkeiten. So könnt Ihr beispielsweise direkt eine Kreditkarte von Miles and More anfordern, aber auch indirekt über die kostenlose Payback American Express Kreditkarte oder etwa mit der beliebten American Express Platinum Kreditkarte sammeln. 
Durch einfache Tricks das Reisen einfacher und komfortabler gestalten
Wollt Ihr jedoch einen bestimmten Status bei einer Airline erhalten, könnt Ihr durch Fliegen bei der Airline mithilfe von Statusmeilen einen Status erwerben. Das eignet sich insbesondere bei Geschäftsreisenden, die jobbedingt sowieso im Flieger sitzen müssen - warum dann das Fliegen nicht angenehmer gestalten? Wenn Ihr einen Status erlangt habt, könnt Ihr Euch die Zeit am Flughafen bereits mit Lounge-Zugang, Priority Check In und Freigepäck oder Upgrades versüßen. Beim Sammeln der Statuspunkte sammelt Ihr gleichzeitig Prämienpunkte, nicht jedoch unbedingt andersherum. Während Statusmeilen dem Erlangen eines Status' dienen und ausschliesslich in der Luft gesammelt werden können, gibt es bei den Prämienmeilen viele verschiede Möglichkeiten, diese zu sammeln. So könnt Ihr beispielsweise über Zeitungsabonnements oder bei der Nutzung eines Mietwagens Prämienmeilen sammeln und diese dann beliebig einlösen! Anders als Statusmeilen, die nach einem Kalenderjahr verfallen und dann neu gezählt werden, verfallen Prämienmeilen nicht und Ihr könnt sie fleissig über einen längeren Zeitraum hinweg sammeln. Wenn Euch ein Status und die damit verbundenen Vorteile besonders wichtig sind, könnt Ihr die Prämienmeilen auch gegen Statusmeilen eintauschen, was sich jedoch in den seltensten Fällen lohnt, da mehr Prämienmeilen eingelöst werden müssen, als Ihr an Statusmeilen rausbekommt.
Ihr könnt Eure gesammelten Meilen für günstigere Business- oder First Class Prämienflüge einlösen. Komplett umsonst ist leider kein Flug, denn auch bei den Prämienflügen müsst Ihr Steuern und Gebühren zahlen, weshalb es wichtig ist, auf die Wahl der Airline zu achten. Steuern sind nämlich immer gesetzt, wohingegen Gebühren je nach Airline individuell variieren.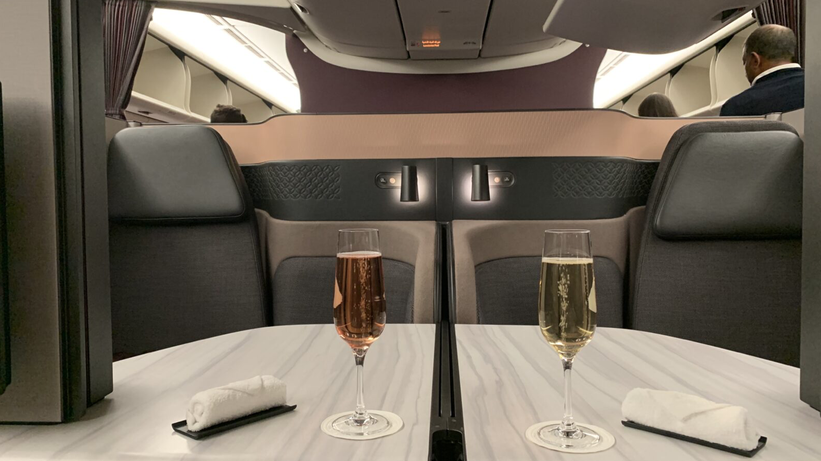 Auch in Hotels kann man dank Loyalitätsprogrammen sparen und geniessen
Auch Hotels bieten solche Kundenbindungsprogramme an, die jedoch weitaus weniger genutzt werden, Euch jedoch Freinächte und attraktive Vorteile in zahlreichen Luxushotelketten bieten können. Hotelprogramme sind recht leicht zu verstehen und im Vergleich zu Meilenprogrammen nicht allzu komplex und umfangreich – so geht es: Nach einer Übernachtung in einem Hotel bekommt Ihr für jeden ausgegebenen Euro eine bestimmte Anzahl an Punkten gutgeschrieben. Diese gesammelten Punkte könnt Ihr dann für Freinächte einsetzen. Es ist jedoch wichtig, ein Programm zu wählen, das zu euren individuellen Wünschen und Verhalten passt. Denn bei einer vorteilhaften Wahl braucht Ihr nicht einmal den Grossteil eurer Nächte in Hotelbetten schlafen, denn schon ab einem Hotelaufenthalt könnt Ihr viele Vorteile und Vergünstigungen erhalten. Grundsätzlich kann aber jeder, unabhängig davon, ob Ihr nur für den alljährlichen Sommerurlaub ein Hotelzimmer bezieht, öfter Hotels wechselt als andere ihre Unterwäsche oder Ihr gerade Fan einer bestimmten Kette seid, von den Vorteilen profitieren. Vielreisende fokussieren sich am besten auf eine Hotelkette. Weniger Reisende können beispielsweise die Hilton Kreditkarte nutzen, um trotzdem ab einer Übernachtung bereits Vorteile zu erhalten.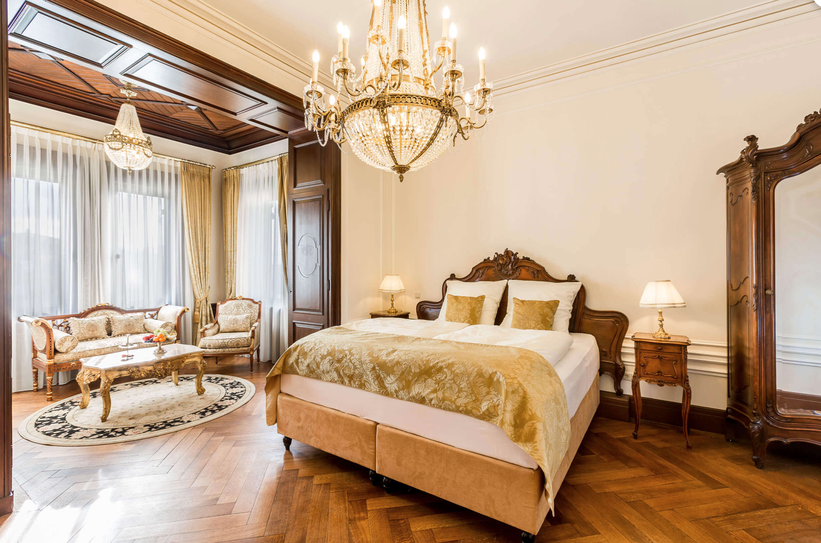 Die Punkte werden am einfachsten bei einer Übernachtung vor Ort gesammelt, denn eine Punktegutschrift ist dabei in der Regel besonders grosszügig und Ihr könnt nicht nur für die Zimmerrate Punkte sammeln, sondern auch für andere vor Ort getätigte Ausgaben. Wie die Airlines gewähren viele Hotels beim Erreichen eines Status' attraktive Vorteile.
Sinnvoll kann es auch sein, Hotelpunkte zu kaufen, denn es bieten sich besonders günstige Einlösungen an und Ihr könnt besonders an teuren Daten enorm vom Kauf von Hotelpunkten profitieren. Doch Achtung: Beim Kaufen von Hotelpunkten müsst Ihr wie bei den Loyalitätsprogrammen der Airlines die Konditionen checken, um Euch die besten Deals zu schnappen.
Hoffentlich habt Ihr einen kleinen Überblick darüber bekommen, wie Ihr mithilfe von Loyalitätsprogrammen seitens der Airlines und Hotels eine Menge Geld sparen könnt und günstig luxuriös reisen könnt!
Hinterlasse einen Kommentar