Another monthly recap is here :) August was a bit calmer than July but some very exciting things happened! So let's see what was going on in August 2018: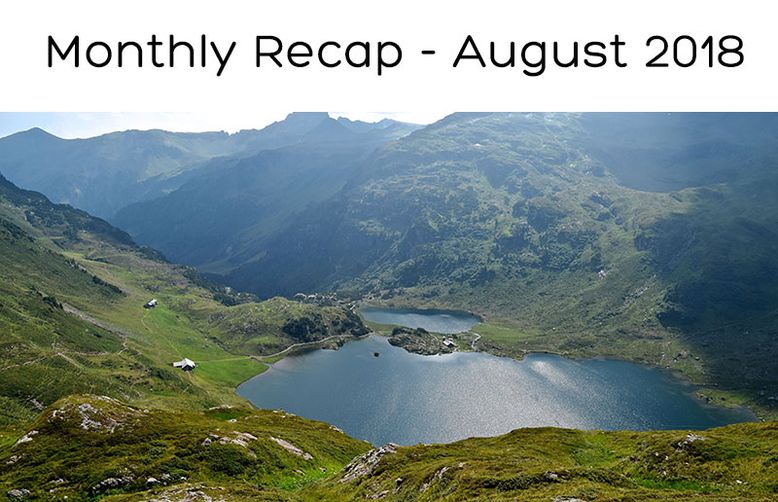 Wedding in Slovenia
Our friend got married, so we travelled to Slovenia for a weekend only. We picked up some other friends and drove to the location with the wedding gift - a tree! :) We spent 2 lovely days there and partying hard with some really good friends was truly a blast! Once again, we realised how much we miss Slovenia and our friends!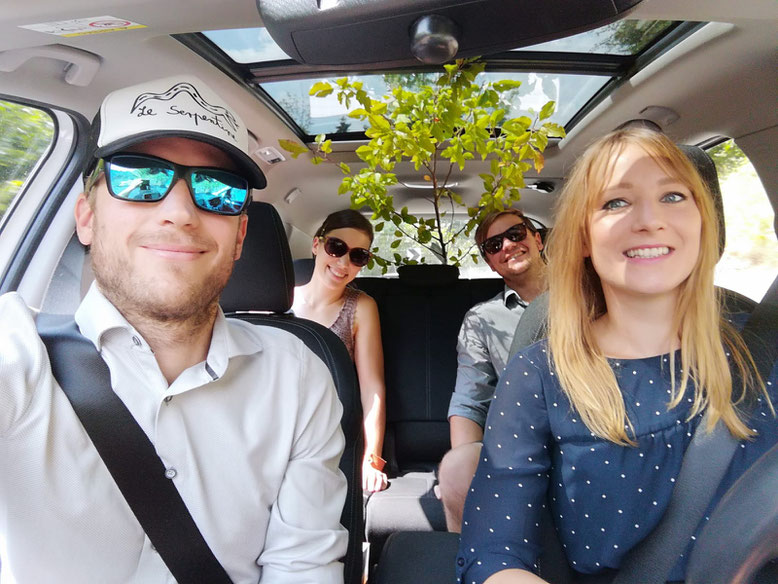 Outdoor Adventures
Paragliding
Hey, we went paragliding above the Lucerne lake! A dream came true! Lucerne lake is one of the most scenic lakes worldwide (no joke!) and flying over was just wonderful. Imagine the views we had!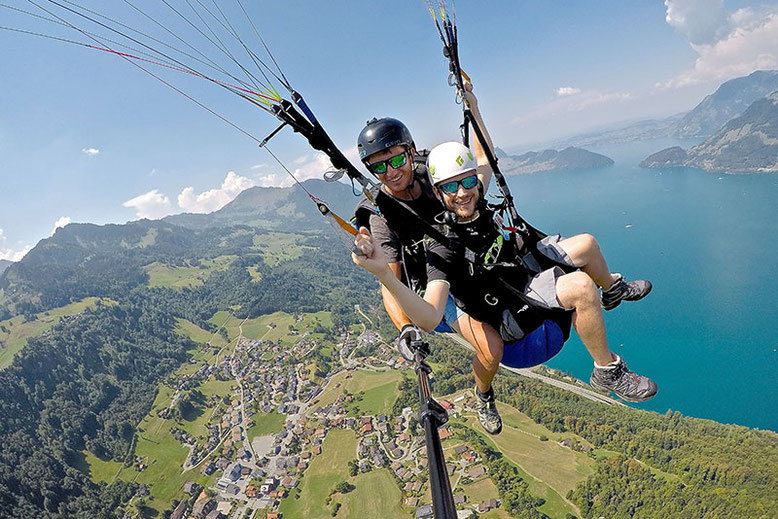 Hiking
August was a perfect month to go hiking, so we went with some friends and managed to climbed a 2385 m high mountain called Schwarzstöckli. It was quite hard. With all the breaks and even jumps into the lake it took us about 6-7 hours. But at the end, we were happy, that we've done it!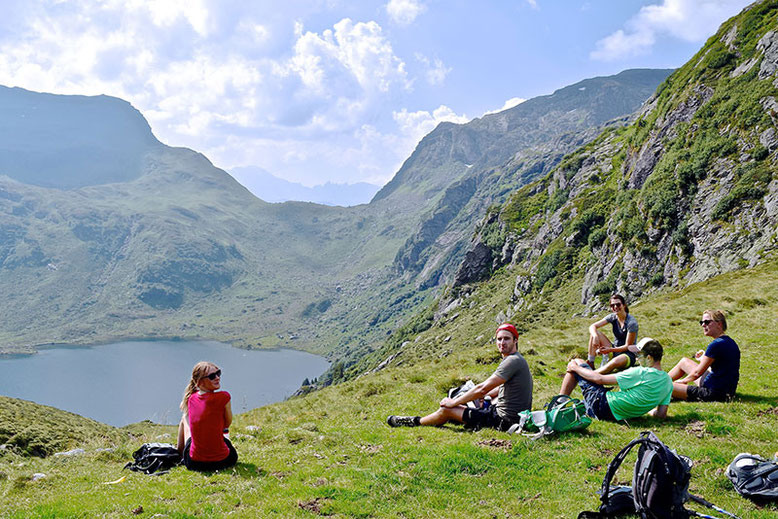 Lake Thun, Switzerland
Jerry was on a 1-week business trip in Thun, Switzerland and while there, he occasionally found time to go supping on the Lake Thun! Here's one of the photo he did with the drone: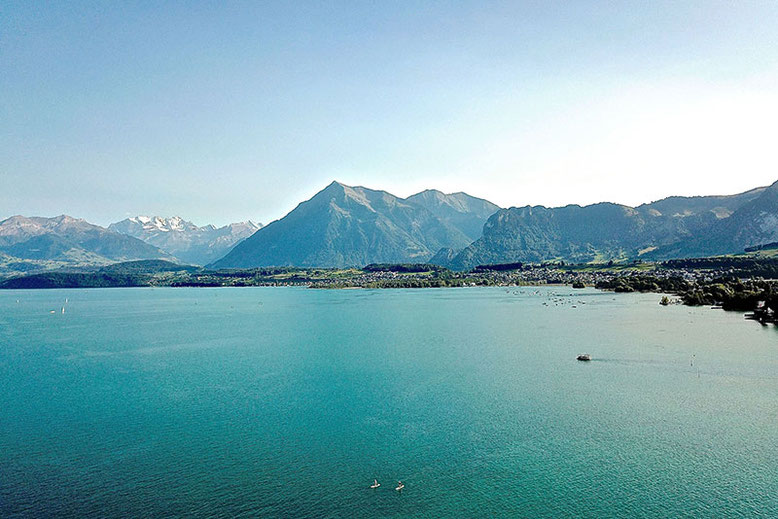 Blogging
So happy how we're proceeding with blogging. Especially this month, we've done some cool moves and it already took off. Gaining money with blogging after so many years feels rewarding and encouraging for the hard work. I will write more about this topic in the upcoming weeks. 
However, if you have thought of starting a blog, I encourage you to do so. Hint: Bluehost is a great web-host provider.
New Videos
A video about the most beautiful lakes in Switzerland:
... and one about our trip from Tromso to the Lofoten islands in Norway: 
What Books We've Read
The Desert and The Sea by Michael Scott Moore - a fascinating story about a journalist who was captured and held captive by Somali pirates for 977 days. You'll want to clear your schedule once you pick up this book, as it's not easy to put it down. 
Lying by Sam Harris - oh yes, we wanted to educate ourselves more about this phenomena. Lying is a short essay where the author describes a subject, that affect us all - the human capacity to lie. Reading it compels you to lead a better life, because the benefits of telling the truth outweigh the cost of lies.
12 Rules for Life: An Antidote to Chaos by Jordan Peterson - a fascinating book about everything that a modern person should know. Actually, you probably already know a lot of the material, but you don't know that you know it. Similar to Lying from Sam Harris, this book compels you to leave a better more meaningful life and stand up straight, with your shoulders back :)
What Movies We've Watched
We watched the Ricky Gervais comedy special called Humanity. It was just hilarious.
Additionally, we gave the American Sniper movie a chance and were pleasantly surprised. Some of you might object to it politically, but if you are able to ignore that side of it, it is a movie worth watching - great acting, directing, cinematography,...
What Gadgets We Bought
The battery of our DJ Mavic Pro only gives us about 20 min of flight time, so we decided to buy an additional battery. Now we're able to fly our drone longer without the need for forced "recharge the battery" breaks. On the down side, we now have yet another thing to charge :)
We also finally bought a boat. It's a small rubber one, but Switzerland is supper awesome for boating on rivers and lakes. We can't wait to test it out.
Upcoming Month
We're going to Namibia!!! Namibia has been on our bucket list for quite a while now, so finally we'll get to cross it off. Can't wait. We don't have much of a plan, but we'll be sleeping in a tent above our rental 4x4 jeep and cruising around. How cool is that?! Stay tuned and follow us on Facebook and Instagram for stories and photos! See you there ;)
You might also like
Leave a comment