If you haven't heard about Zelenci in Slovenia yet, it's about time! Read more about it in this blog post.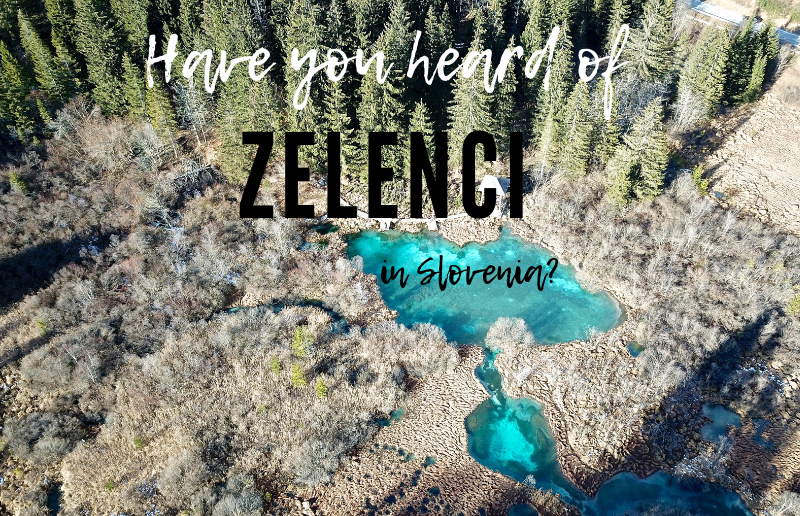 The Natural Reserve Zelenci in Slovenia
Zelenci in Slovenia is simply a magical place. It's basically a spring from the underground water of the Nadiza Creek. The turquoise water, the beautiful surroundings, the peace, the view of Julian Alps. Just breathtaking! 
Everyone coming to Slovenia should know about this natural wonder. With a length of only 1200 m and width of 150 m, it is not really a big natural reserve but the place is a raw diamond with lots of beauty. Not only humans like to be around here, it is also home to various birds, amphibians and fishes. You can see the fishes pretty good in that 2 m deep crystal clear water!
Zelenci are located in the far Northwestern part of Slovenia, basically almost on the border with Austria and Italy. It is about 4.5 km from the famous Kranjska gora. Check out the map above.
How to access it? Make sure to rent a car and drive to this place. There is a parking just about 5 min from it.
Good news: There is no entrance fee to Zelenci (for now!)
Fortunately, we were lucky to make some cool drone footage. 
...Look at that water... You see many kind of fishes due to its clarity. This spot called "Zelenci" was named after its colour ("zelen" means green in Slovenian). 
You're into meditation? I'd say it's also perfect for that. It's so peaceful. I must confess though, in the last years it got more and more popular among locals and tourists. To avoid some crowds, I'd try to go early in the morning or late in the afternoon. But despite the fact, please don't skip this place. 
What's your opinion about Zelenci? Let us know in the comments below!
Related Blog Posts
You might also like
Leave a comment