I never thought I'm going to gain 3 kg on my trip to Vietnam. Usually, I lose weight when coming back from a backpacking tour, but this time, it came differently. I was blown away by the delicious vietnamese food and the wide variety of vegetarian and other dishes.
However, I think you are going to believe me after seeing all the videos and pictures I took during my trip to Vietnam. My favourite food? Definitely the green papaya salad!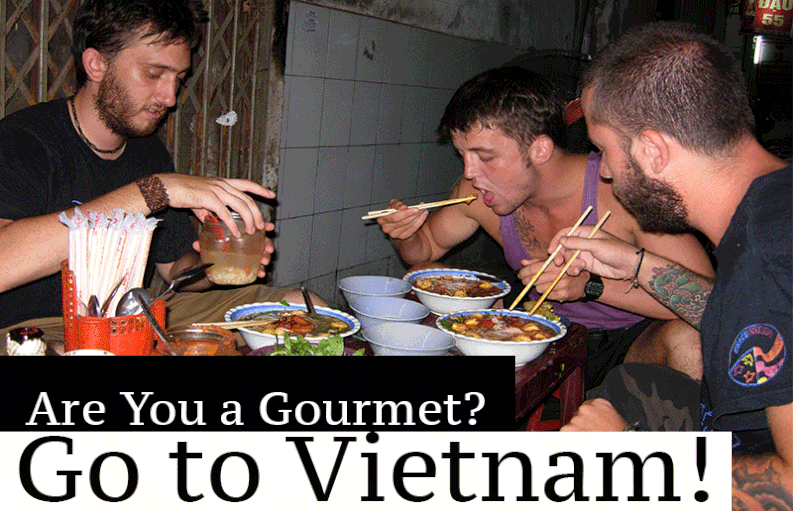 ---
First have a look at this video. You will get a feeling how street food works in Vietnam. 
Are you ready now? Let see some of the typical dishes in Vietnam!
Green papaya salad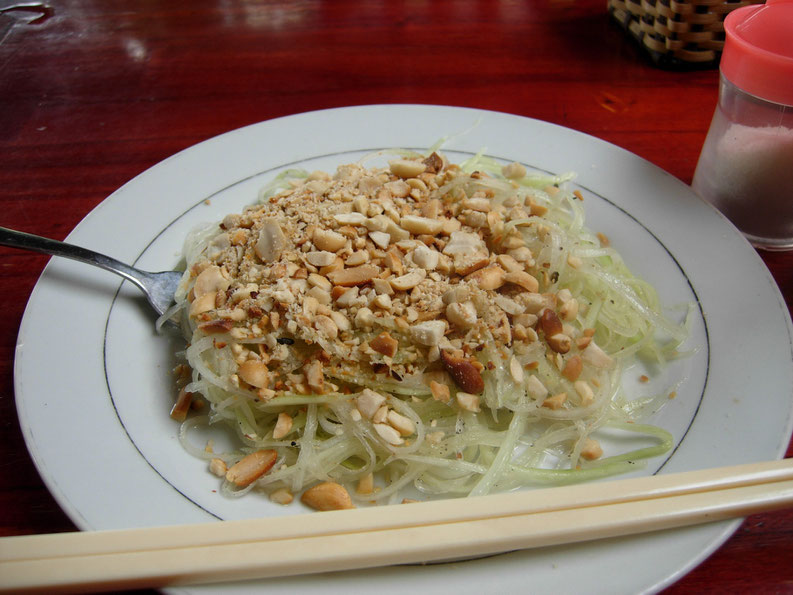 Noodles with tofu, shrimps, sprouts, eggs and lemongrass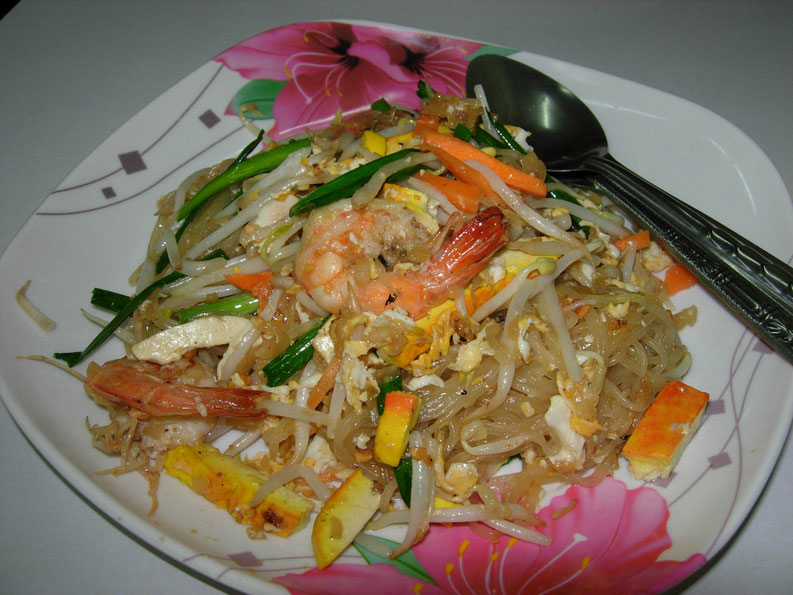 Soup with tomatoes, egg, kale and leek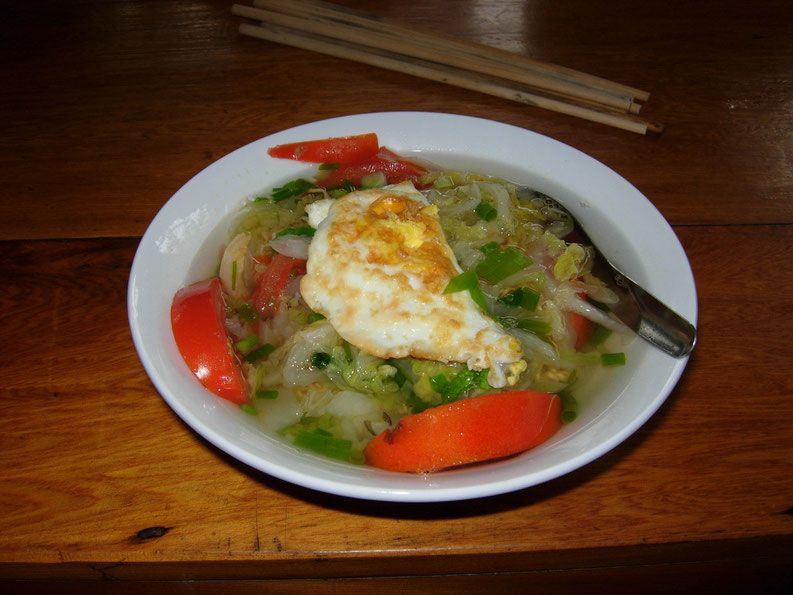 Caramelized tofu with zuccini and carrots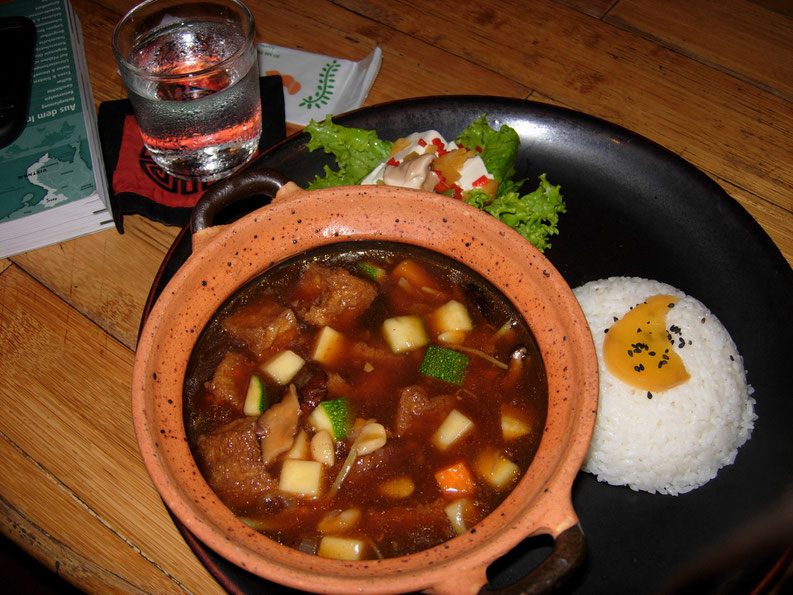 Noodles with carrots, onions, chicken and lemongrass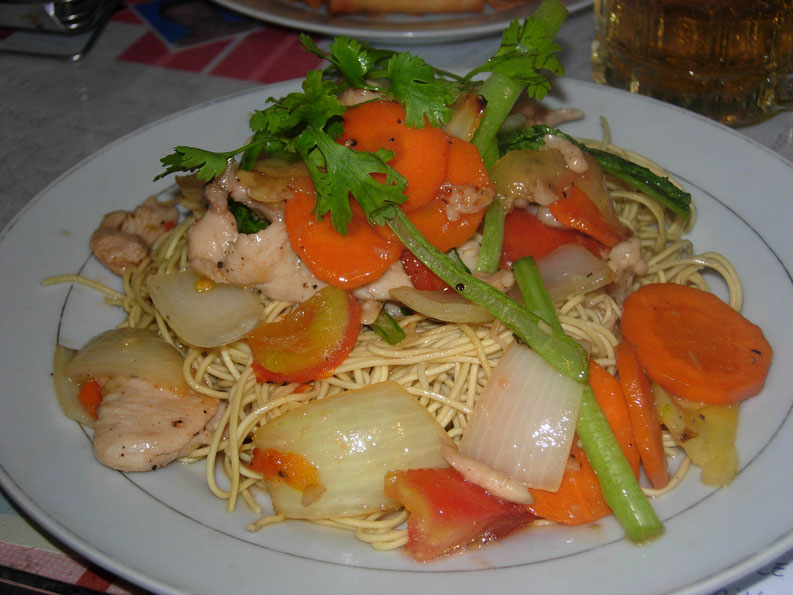 Noodles with seafood, carrots and lemongrass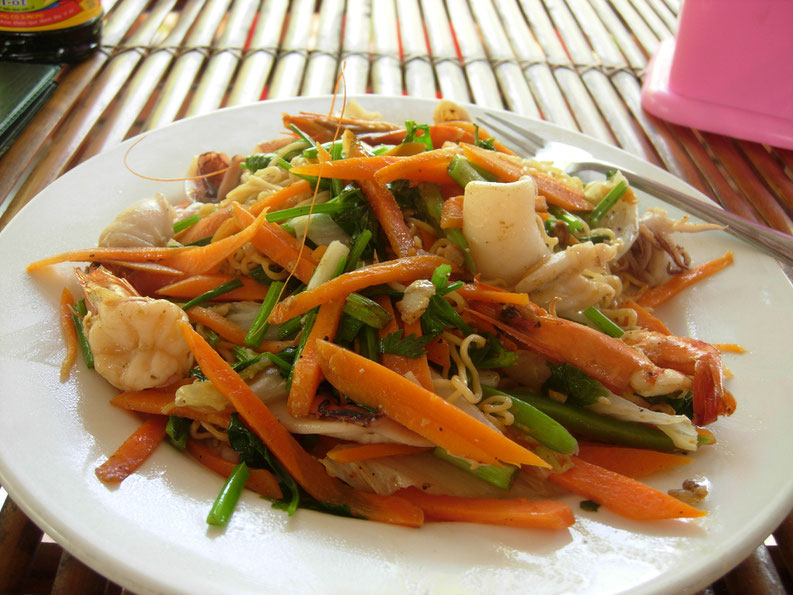 Brown rice with leek, carrots, cucumbers and tomatoes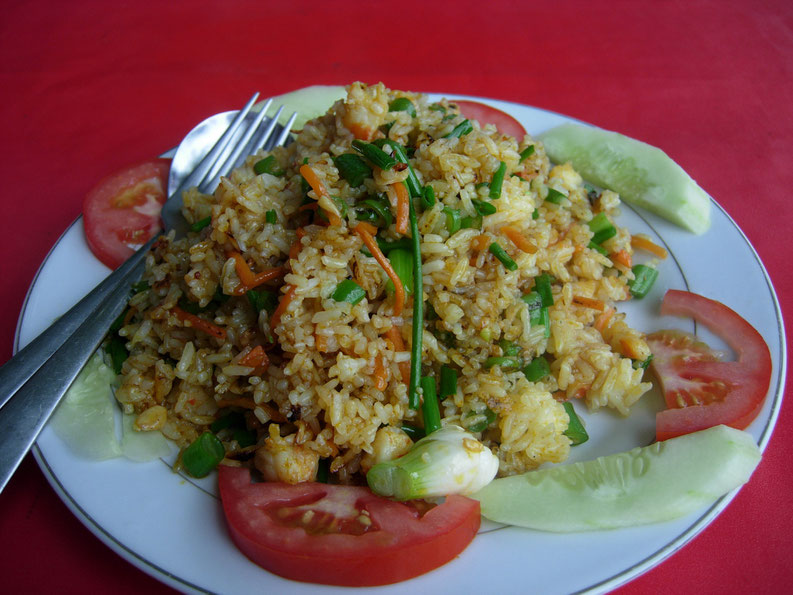 Bonus: Vietnamese coffee
Due to my coffee addiction, the first thing I had to order in a restaurant was, of course, the vietnamese coffee (of course not just once..). And I can tell, it's one of the best coffees, I've ever had. First, I had to get used to the way how it's served and second, how it tasted - it almost tasted as cacao. Vietnamese people drink it cold with a lot of ice cubes and a sweetened condensed milk. Maybe this doesn't convince you but believe me, it tasted surprisingly delicious.
Here are the ingredients you will need in order to prepare a typical vietnamese coffee:
2 tablespoons ground Vietnamese coffee




1/2 cup boiling hot water




1-2 tablespoons of

 sweet condensed milk




1/2 cup ice cubes or crushed ice




Vietnamese Coffee filter



Get the whole recipe: http://www.templeofthai.com/recipes/iced-vietnamese-coffee.php
You don't have the right ingredients and tools at home?
Coffee can be purchased here: http://amzn.to/1IMHktX ,
coffee filter: http://amzn.to/1zN9oZZ  
and you also need a sweet condensed milk which you get here: http://amzn.to/1yKTFXn
You don't want to miss the video about the Vietnam coffee tour below.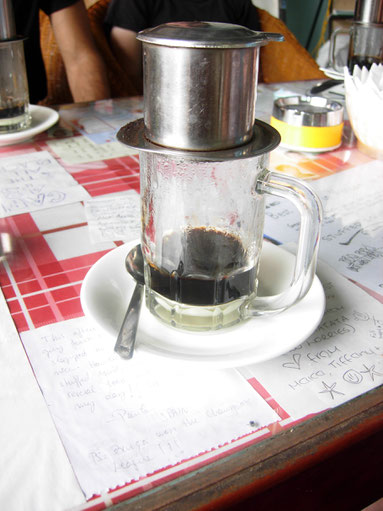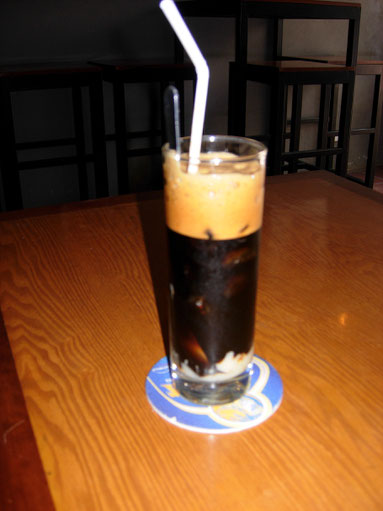 ---
Have a look at some other delicious vietnamese recipes:
- Vietnamese Green Papaya Salad with Shrimps: recipe
- Vietnamese Fresh Spring Rolls: recipe
- Caramel Cooked Tofu: recipe
- Vietnamese Noodle Soup: recipe
All the gourmets out there, visit Vietnam. If noodles, rice, lemongrass, eggs, chicken and tofu is something you really like, then it's the place to go.
I would go back every minute and just eat eat eat :)
You might also like
Leave a comment