Stockholm. The Sweden's capital is all about sea, salmon, fresh air, fashion, walking beauties and nightlife. A perfect getaway for a weekend! Don't believe me? Let's have a look what to do and see in 2 days!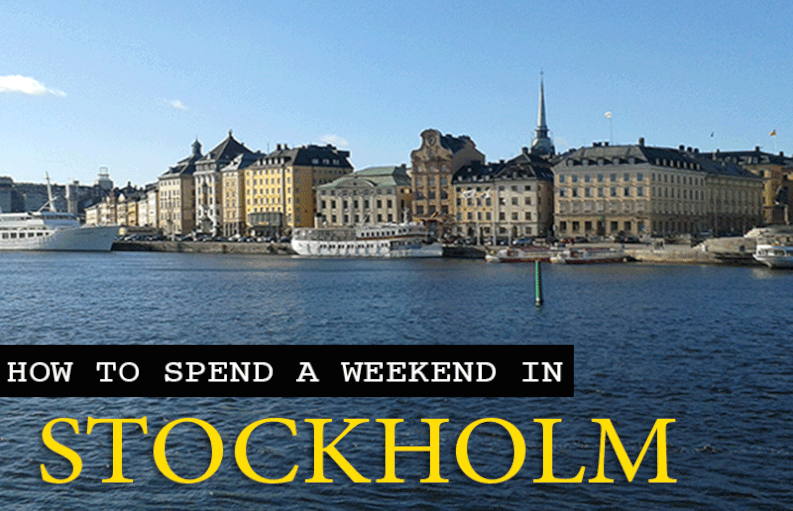 1. Rent a bike
What's better than taking a bike ride through Stockholm? You save some money on transportation, you get pretty fast to the most known sights and you don't feel like a tourist - I don't know about you, but I find this pretty amazing. There are many possibilities for renting a bike. Here is one of them: Rent a Bike.  My friend Lena and I rented the bike at our hostel. Ready? Here is Stockholm's cycling map.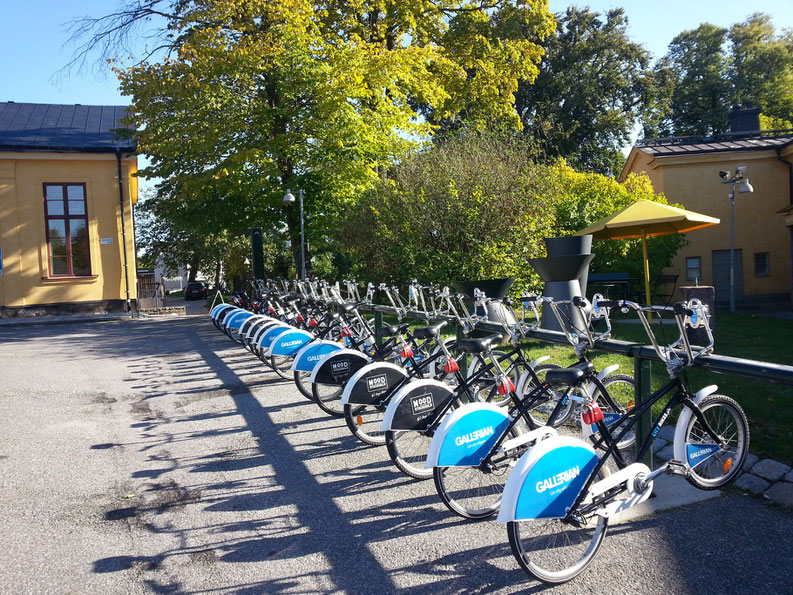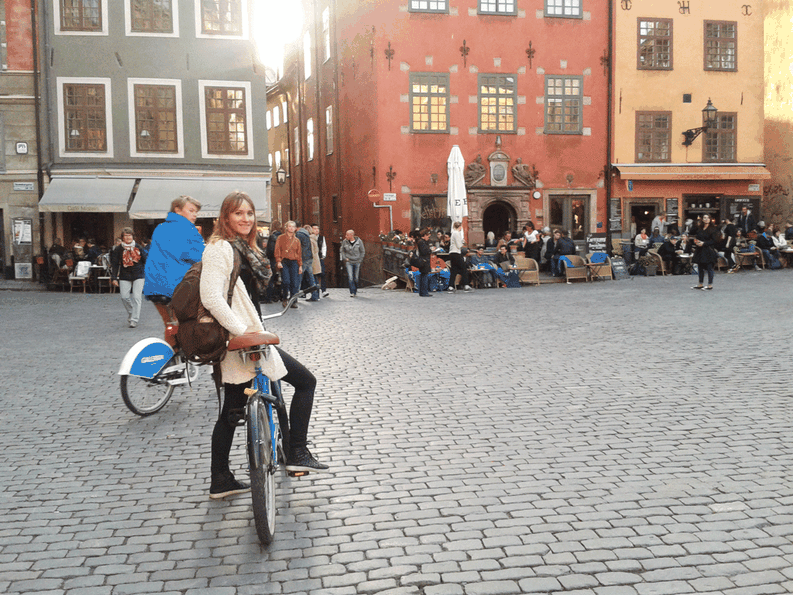 2. Enjoy the parks
This is why I like Stockholm. Despite being a city and not a town, you feel like you're the only person strolling through the parks. With 26 city parks, Stockholm has so much nature. Worth to visit would be definitely the Royal National City Park.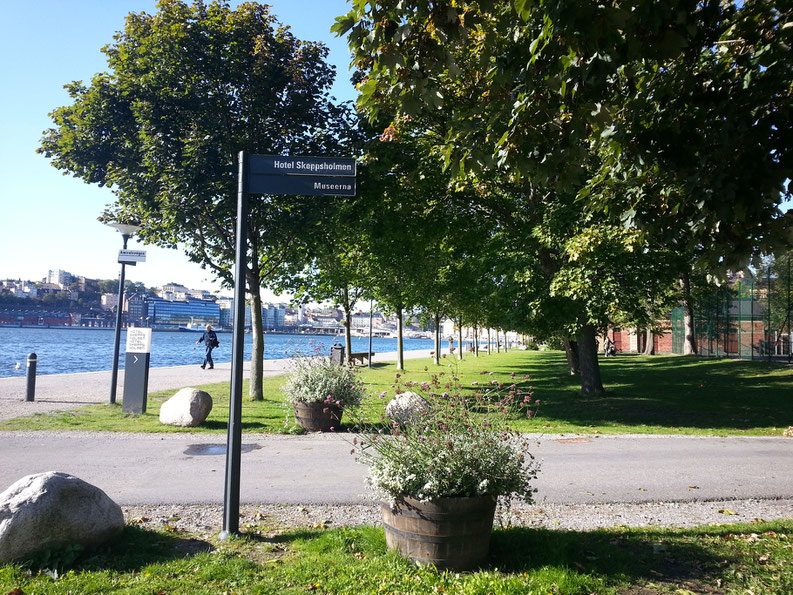 3. Visit the Moderna Museet
Located on the island called Skeppsholmen, the Moderna Museet is all about the finest collections of art. More than 5,000 paintings and some 100,000 photographs can be enjoyed at Moderna Museet. It is open from Tuesday to Sunday, from 11 am to 6 pm.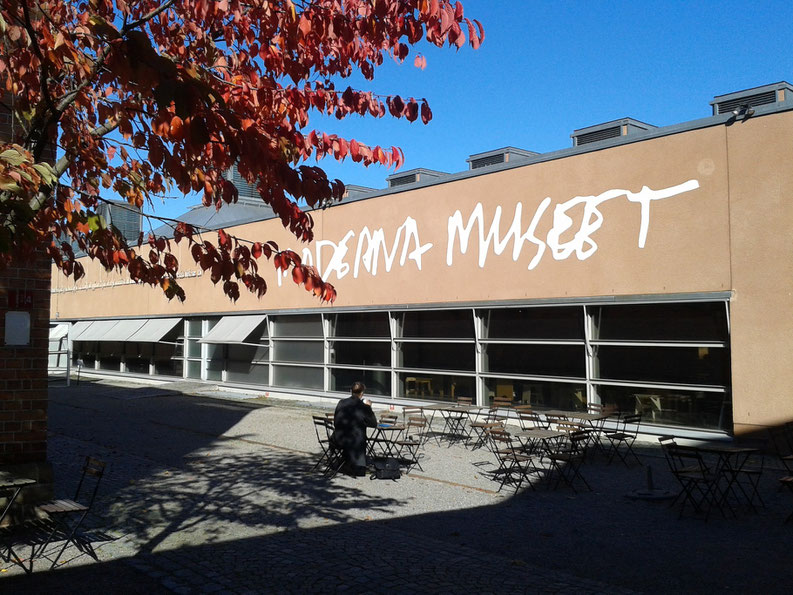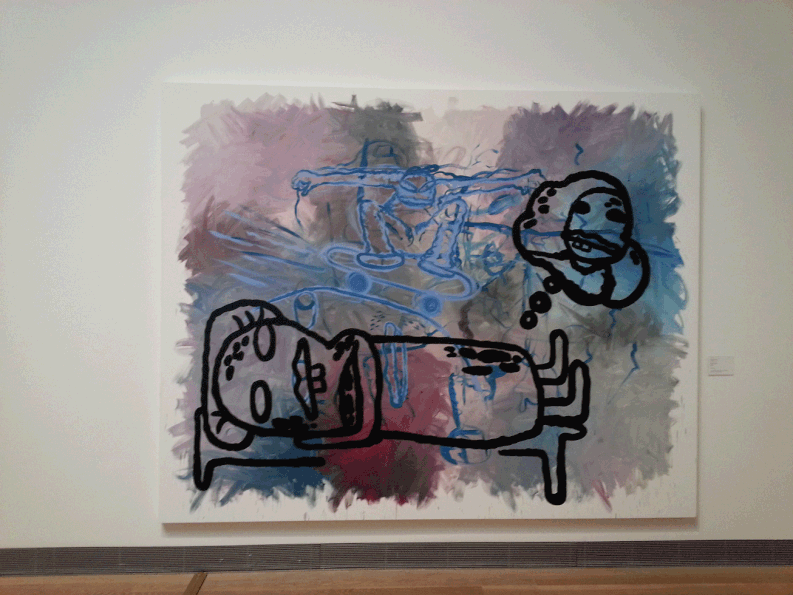 4. Get overwhelmed by the Stockholm's architecture
Stockholm is probably most recognisable by its colourful and vintage buildings. They are truly amazing!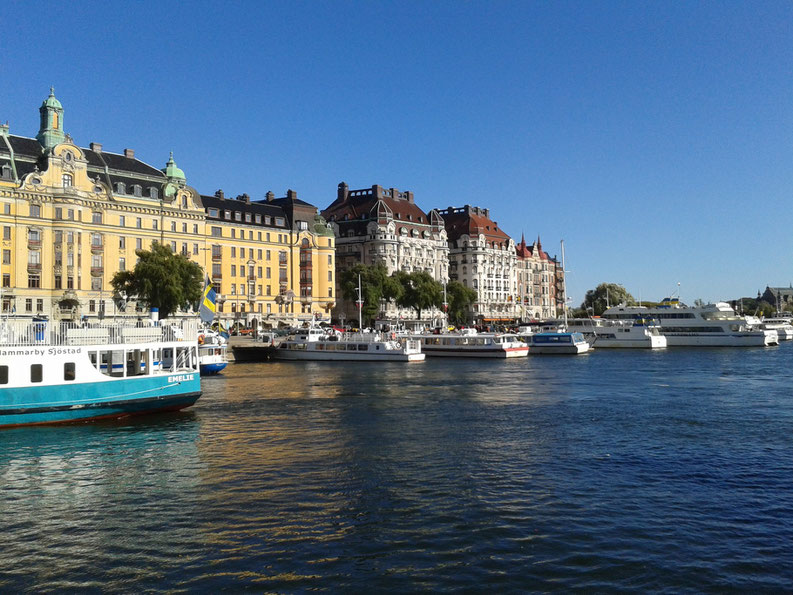 5. Have a coffee in Gamla Stan and get inspired by the Stockholm's street style
Sweden's coffee culture is booming. Sit down in one of the cafes in Gamla Stan, enjoy your coffee and watch - you will be amazed by the Scandinavian street style. It really seems the Scandinavians know how to wear clothes. I was truly inspired. After my coffee, I immediately went shopping :=)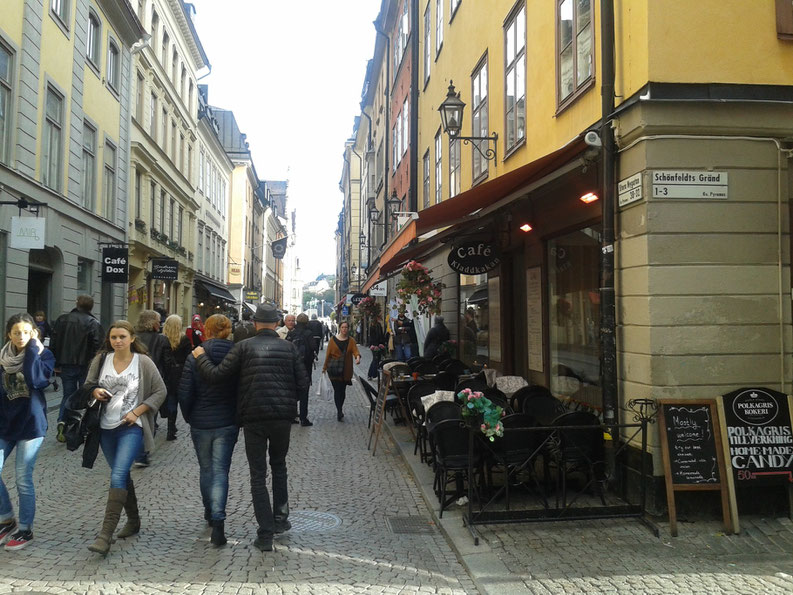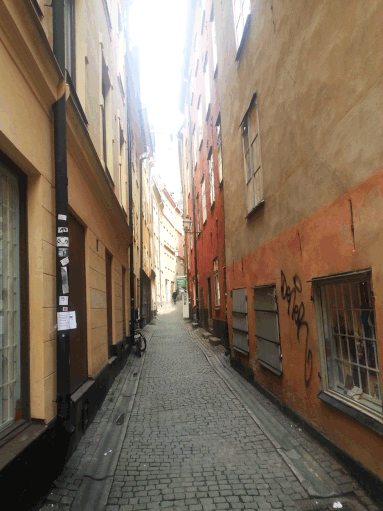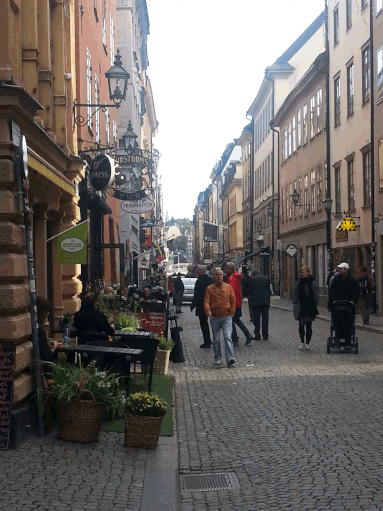 6. Enjoy a couple of hours in the open-air museum and park Skansen
What is Skansen? It's a huge park with a little zoo in it, a few museums and what is more, most of the outside events seem to happen right here. There are also plenty of restaurants and cafes in it. Plan to spend at least 2 hours at Skansen.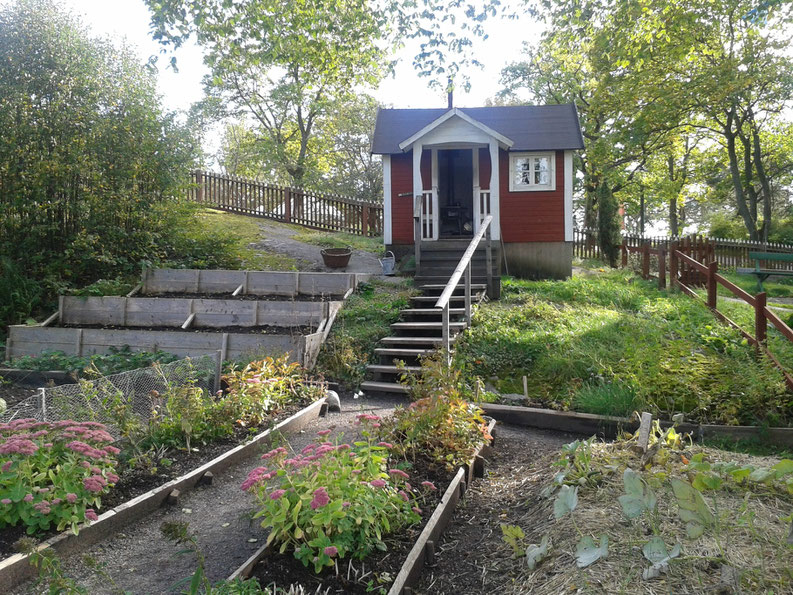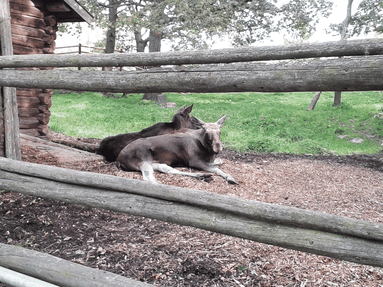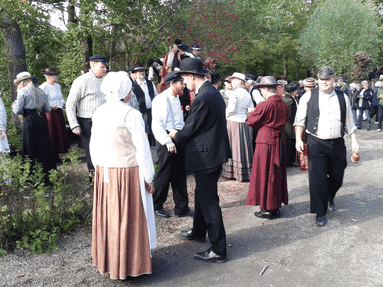 7. Eat salmon in one of the restaurants in Södermalm
Your visit in Stockholm shouldn't end without having a real Scandinavian salmon for dinner and of course, a beer .. In Södermalm you will find tons of restaurants with typical local food.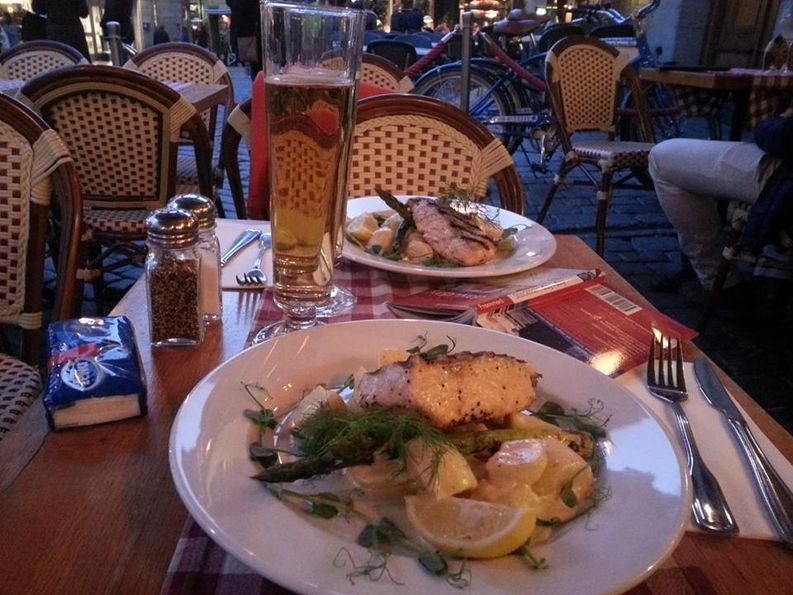 8. Have a night out in the city centre
Stockholm is also known by its spectacular nightlife. There are countless bars and clubs in Norrmalm, Södermalm and Östermalm. To name a few: Kharma, Raw Fusion, The Laroy etc. The most fascinating is probably the Ice Bar at the Vasaplan 4, 101 37 Stockholm.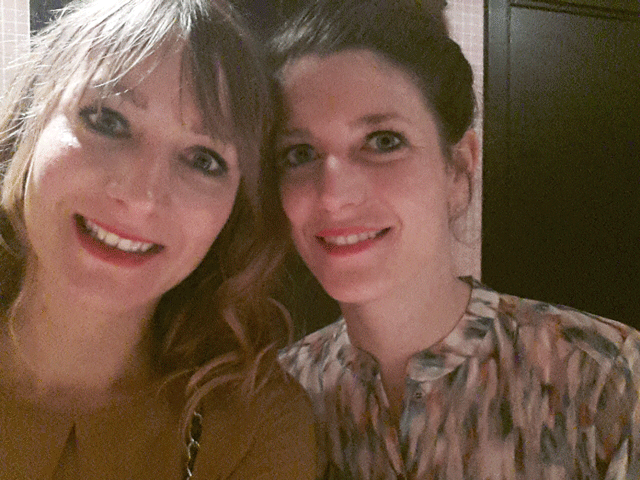 9. Watch the sun go down
The sunsets in the northern European countries are enchanting. Despite of getting pretty cold outside, especially in September during our stay, I can tell, it's worth to freeze outside and watch the sun slowly going down.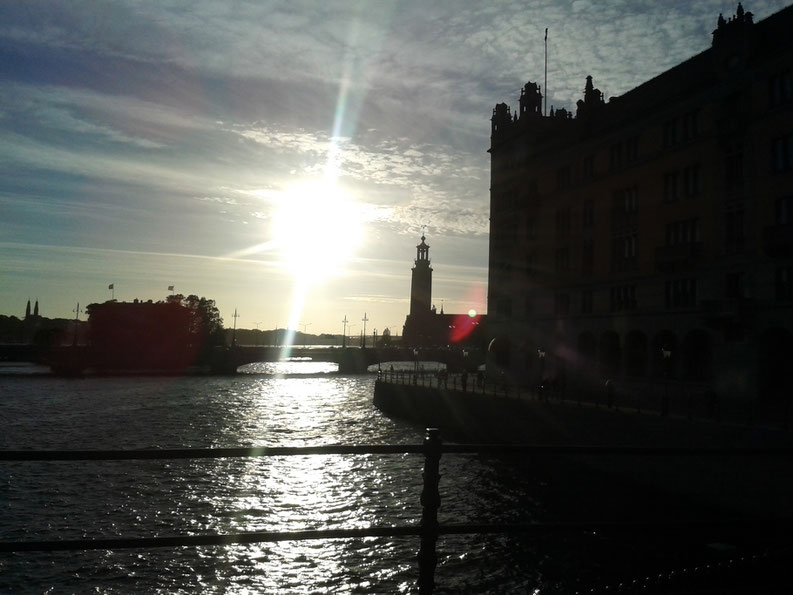 10. Bonus: Go Kayaking
If we could spend another day in Stockholm, we would definitely go kayaking. From May to August you can rent a kayak at Stockholm Adventures. It costs about 495 SEK (approx. 52 EUR, 65 USD) for 2 hours. Even better, if you're up for a real kayaking adventure, you can go for a 2, 3 or even 7 days trip! 
---
Did I forget something tremendously important? What would be your perfect weekend in Stockholm? Let me know in the comments below!

You might also like
Leave a comment