Still spending your days thinking about which destination to visit next? If you are looking for a city trip and you have 5 days for it, consider going to Istanbul! Here are 10 reasons why Istanbul is a good (excellent) travel choice. 
+ GET ADVICE WHEN TO GO, WHERE TO EAT and WHERE TO GO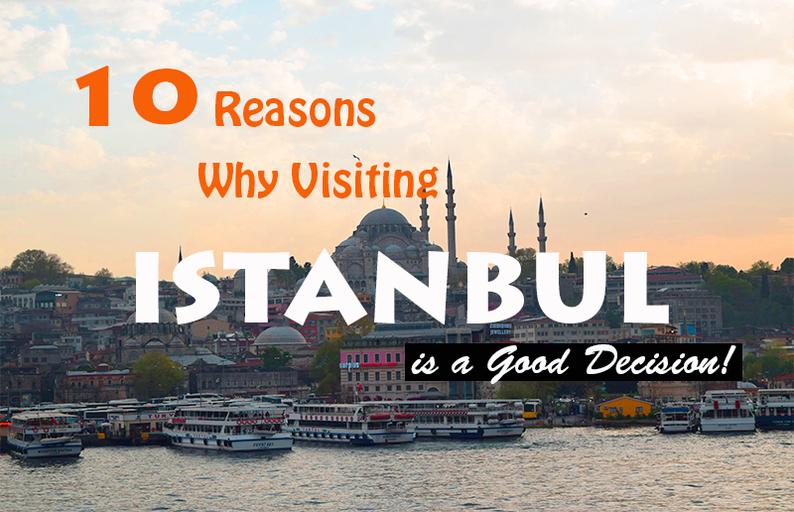 1# Turkish Coffee
Being a bit of a coffee addict, one of the reasons why Istanbul is a good destination, is Turkish coffee (Turkish: kahvesi). So what exactly is it? Actually the difference is the method of preparing the coffee and not a special taste. It is prepared in a pot, made of cotter. The coffee beans are grinded into powder. And how to prepare it? Quite easy, actually. Boil some water in the cotter pot. Once the water is boiling, remove it from the heat source and add approx. 2 spoons of coffee. Put it back on the heat source and wait until the coffee boils again. Remove it again, wait a few seconds and put it back on the heat. Repeat once or twice. Viola, you've just made some delicious turkish coffee.  
And where do I get the Turkish coffee? Try the cafe called Cinaralti Kahvesi at the Asian District Üsküdar. 

If you are not it that part of the city, check out this list where to get good Turkish coffee in Istanbul.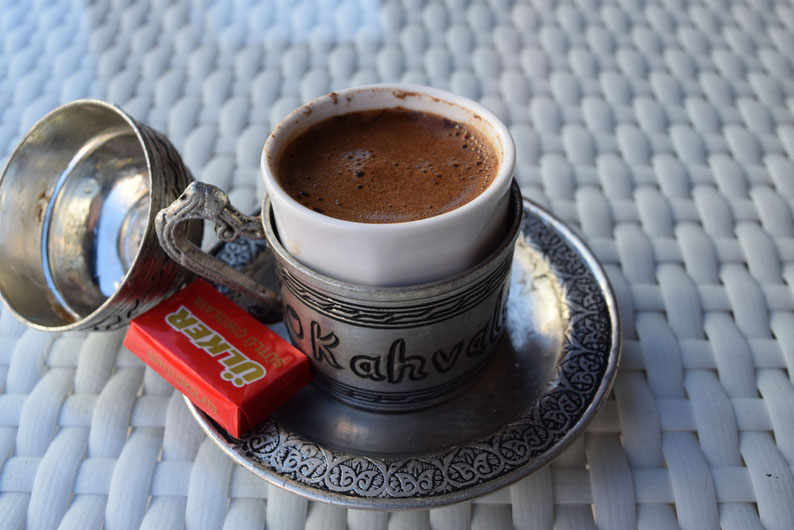 2# Turkish Food
Turkish food is so tasty, it's a good enough reason, to visit Istanbul on it's own. Probably the most known food is kebab, followed by döner, köfte, kumpir (my favourite!) and baklava. Check out the 10 Top Turkish Foods here. My suggestion - try the lentil soup and the shrimps with vegetables (see photo below) at the House of Medusa. 
And to my fellow travelers, who enjoy the flavour of fish: If you are looking for a good fish restaurant, I suggest you visit the local restaurant called Akin Balik. Eating the octopus salad for starters, followed by a fish with vegetables served in a foil, was the best dinner I had in Istanbul. Check out the 10 Best Fish Restaurants here.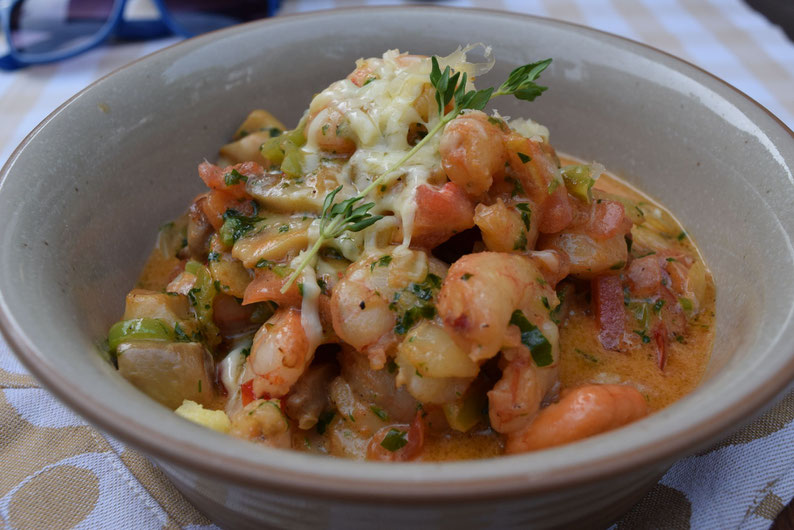 3# Wonderful Sunsets
One of the cool things in Istanbul is watching the sunset and taking millions of photos of the Bosporus and the mosques behind. There are some amazing places where sunsets can be enjoyed the most. I experienced one of them while being in Üsküdar. It was such an unforgettable experience which had to be added to my blog post: My Best Moments of My Life While Travelling.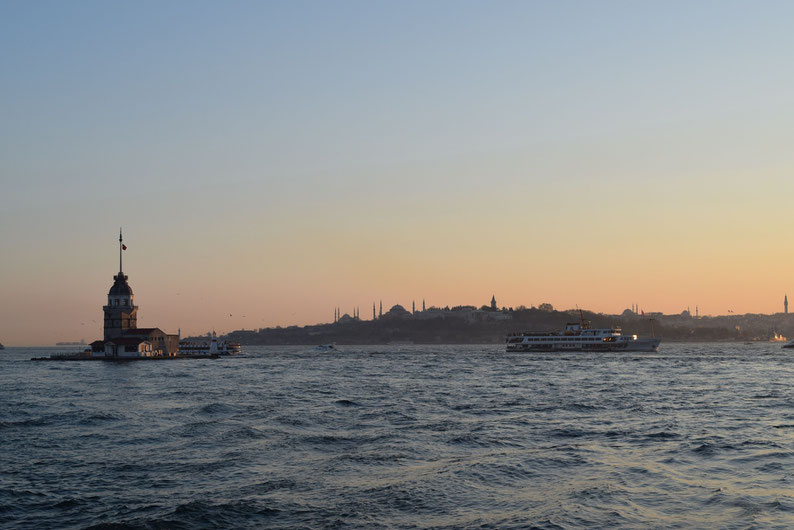 4# Historical Sights
Istanbul is rich in culture and historical sights. If you have already booked your ticket to Istanbul, you have to check out this list of sights you shouldn't miss. The most impressive for me was the Basilica Cistern, but at the same time, I was also stunned by the Blue Mosque and Hagia Sophia. An advice for women - bring your own headscarf, pack a pair of socks for visiting mosques and bring leggings if you wear a skirt. Expect long queues in front of the entrances of the famous sights!
5# It's affordable
Why Istanbul? Because it's quite affordable. See an overview of the prices.
What kind of traveler are you? If you're a hostel person, then expect the prices to be from 45 to 65 Turkish Lira (15 to 21 EUR; 16 to 24 USD)! Hotel prices may start from 120 Turkish Lira on (40 EUR; 44 USD).
Anyone a coffee lover? Expect to pay 5 TL (1.7 EUR; 1.8 USD) for a caffe latte. If you prefer pomegranate juice which you can't miss, it will cost you about 6 TL. 
If eating out in fast food restaurants (like kumpir, börek, döner..) is your travel style, then the prices will rank from 12 - 30 TL (4 - 10 EUR; 4.4 - 11 USD). 
Want to know about prices overall? Read this.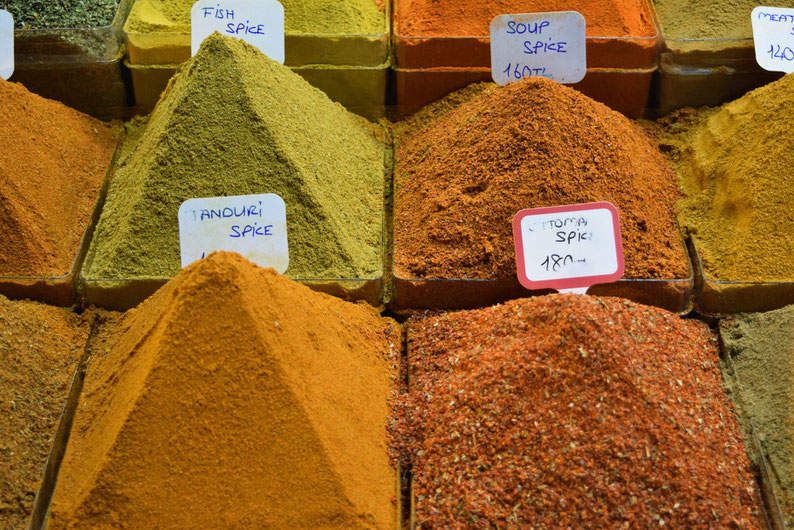 6# Public Transport
Honestly, I expected the public transport to be worse (I know, not so nice of me...). Luckily, I was surprised in a positive way. The public transport is very well developed in Istanbul. From the paying system to punctuality, regularity and quality of the transport means. 
Even if you're picky when it comes to public transport, you have several different options to choose from. Trams, buses, metro, taxis and even ships. Even ships? Yes, even ships! You have everything in Istanbul! And the good news is, every transport (except taxis of course) will cost you only 4 Turkish Lira (1.3 EURO; 1.5 USD) for a one way ride. It is affordable and it works perfectly! You see? It is a city worth visiting!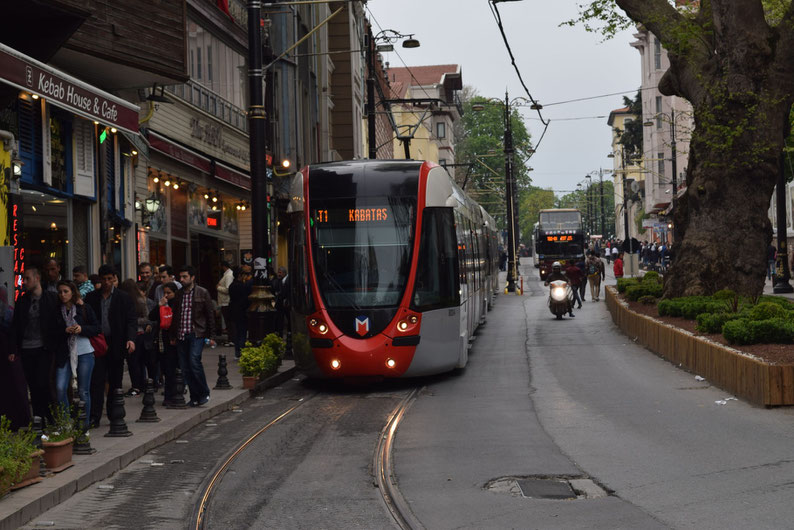 7# People
Imagine a city would have almost everything - great parks, amazing nightlife, tasteful food etc. but one thing would not be okay. Unfriendly people, for instance. I don't know about you, but I would be quite demotivated to visit that city! Istanbul is fortunately a city where this is not the case! It's exactly the opposite. Turkish people are one of the most friendly and open people I've met. Truly a happy bunch. They always want to help with giving directions, asking you where you from, if you are looking for something specific. It's nice to chat with them.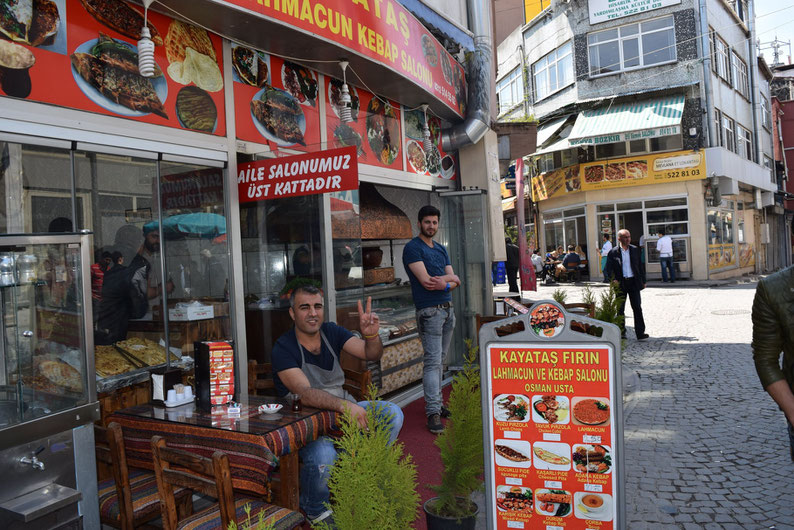 8# Vibe
Why Istanbul? Because of it's city vibe! When you sit down in one of the cafes, you will find yourself observing and admiring the people around you. Believe me, you will never be bored! When visiting Istanbul, check out the various districts! Each of them has it's own vibe. I was most impressed by the districts called Ortoköy and Üsküdar.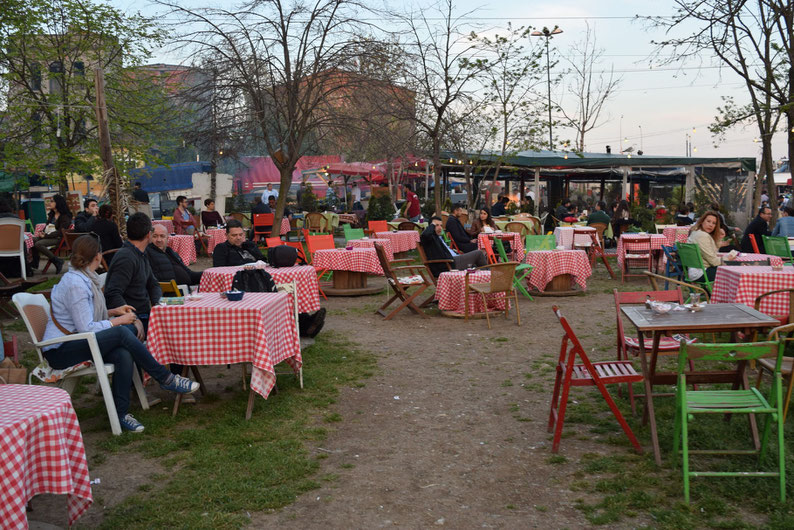 9# Views
I don't know how important city views are to you, but I really enjoy taking panorama photos of the places I'm visiting. Istanbul has many restaurants and hotels where such views can be savoured. Stay tuned, a blog post about the best view in Istanbul will follow!
This view from the photo below can be enjoyed from the hostel and restaurant called "Istanbul hostel" (recommended!). If you're asking yourself where is the best place to stay in Istanbul, check out this website.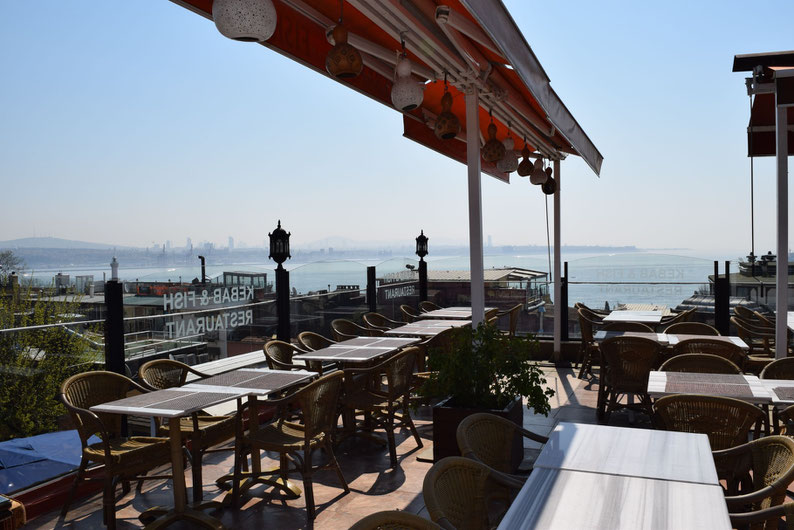 10# Waterpipe
Waterpipe. What else! This is a good reason why Istanbul should be on your bucket list! Hey, imagine sitting in one of the cafes and smoking nargile (waterpipe in Eng.) with your friends! It's great! I'm a huge fan of apple tobacco, but trying blueberry for the first time, it became my new favourite taste! You will find restaurants and cafes with waterpipe in any corner. Here are some suggestions how to smoke it and which places are the best. Otherwise just scream "Nargile" and you'll be immediately surrounded by thousands of suppliers! :=)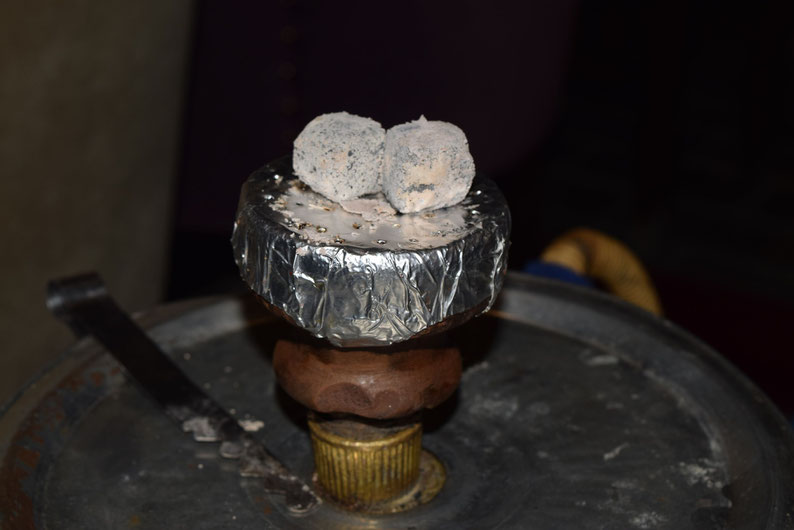 Bonus: When To Go
The best months of the year to visit Istanbul are March, April, September and October. In winter the city gets pretty cold weather whereas in the summer it can get very humid and the temperatures can rise to 30 Degrees C (80 F).
Still not convinced about going to Istanbul? Check out my Istanbul photo gallery below and get a taste of the city!
So, as always, I have just one question for you. Have you booked your flight to Istanbul yet? In case you already visited this wonderful city, feel free to share your thoughts in the comments below! And hey, don't forget to follow us via Facebook and Twitter!  Thank you, you rock! :)

Need a hotel? I like to book mine via Agoda!
Related blog posts
You might also like
Leave a comment