What to do in Budapest if you have only one weekend? Well, there are certainly many different things to do but let me tell how I spent my 2 and a half (being precise) days in the wonderful capital city of Hungary!
It is necessary to mention that in this blog post about how to spend a weekend in Budapest I will not come up with any museum ideas. I did not choose to spend my time in museums. It's not that I'm not willing to learn something more (don't get me wrong!), it's just that I prefer spending time outdoors even in a city (yes, I'm an outdoor enthusiast, remember). And especially if I have only a weekend to get the vibe of the city! So now that I warned you, it's your decision weather you'd like to continue reading or leaving it (and maybe coming back for another blog post?). One more thing: Budapest is very much suitable for solo trips! I felt safe walking down the streets alone, also at night (Jerry preferred to stay at home as he is not much of a city person). Enough of wasting your time, so here are the things you can do on a WEEKEND in BUDAPEST:  
Stroll along the Danube river
The first thing that I really found myself enjoying while spending a weekend in Budapest was strolling along the Danube river. This promenade is quite long so you can actually spend a half a day just walking and walking but for such a short period of time I'd suggest you to take the stroll from the parliament building to the Elisabeth bridge, and then take the tram back.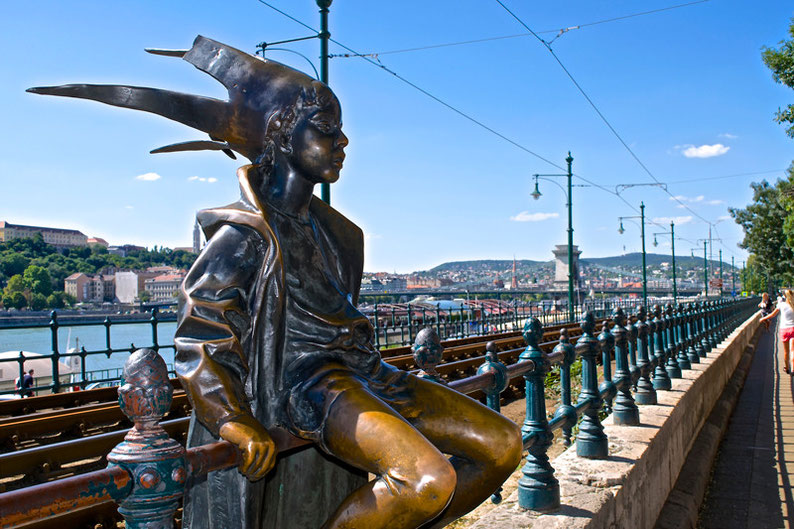 Ascend to the Buda Castle
The Buda Castle can not be overlooked. Once you are close to the Danube river you may see it immediately. It is your choice how to ascend to the Buda Castle - there is a hill funicular taking you up for a very small amount of money. The funicular runs each day from 7.30 am to 10 pm. The ascend lasts less than two minutes - if I knew it before I would rather choose walking up. But WHY visiting the Buda castle? People go there mainly because of the panoramic views over Budapest! And yes, they are amazing! Ascending to the castle at the sunset hours was one of my highlights on my Budapest weekend as I described it here.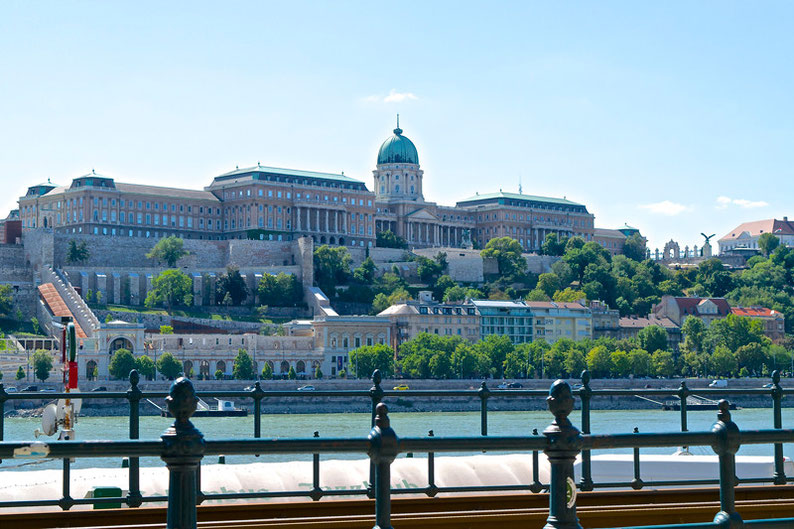 Rent a bike
Renting a bike is a great option if you like to see as much as possible on a weekend in Budapest. What is more, the distances between the main sights are in general not really short (especially between the promenade along the Danube river and, for instance, the Citypark) that is why I really recommend it. At the moment, there are 200 km pathways designated to cycling in Budapest! Here is everything you have to know about renting a bike in Budapest - from biking paths to rental stations etc. It's a pity, since I haven't tried it but I would definitely do it on my next Budapest weekend session :)
As an alternative, there are organized sightseeing tours by bike available at a price of 30 USD.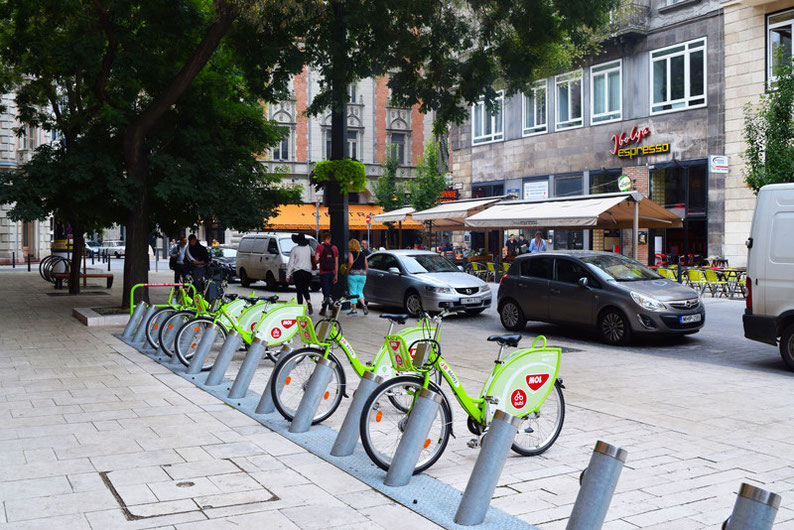 Eat a typical Hungarian dish
Meat, meat, meat. Do you like meat? If the answer is yes, then Budapest is the heaven on earth. The traditional Hungarian meals often consist meat - for example you must have definitely heard of the dish called goulash. Try it! The Hungarian food is usually based on meat, coming aside with potato, rice or pasta. I'm not an expert on meat dishes that is why I'm going to stop talking about it right now. However, during my weekend in Budapest, I have found my way through also as a vegetarian (considering myself as a vegetarian although I have to eat meat from to time due to my low levels of B12 vitamin). In general, I didn't find it difficult to get a vegetarian meal in Budapest.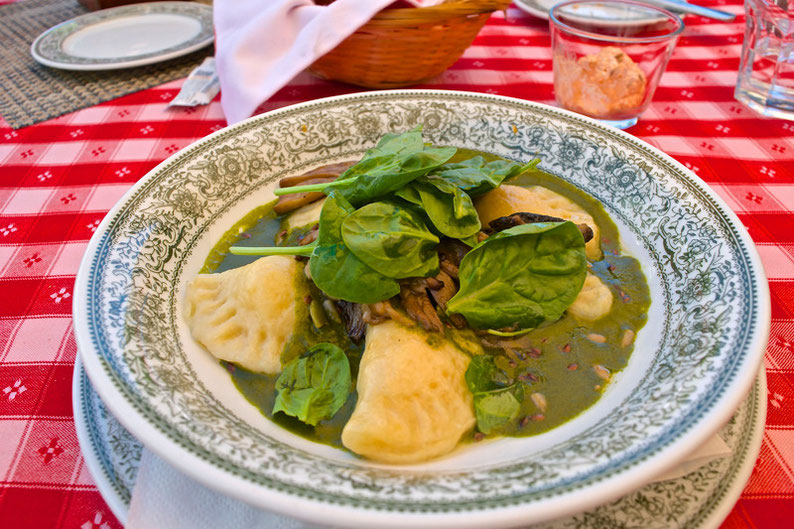 Have a rest in the Citypark
Walking long hours in a city as big as Budapest, the legs usually start protesting. That is why I recommend you taking a break from the hustle and bustle of the city and make the way to the charming Citypark. It's not a busy park, as one might think. Go there, have a nap and fill up your batteries.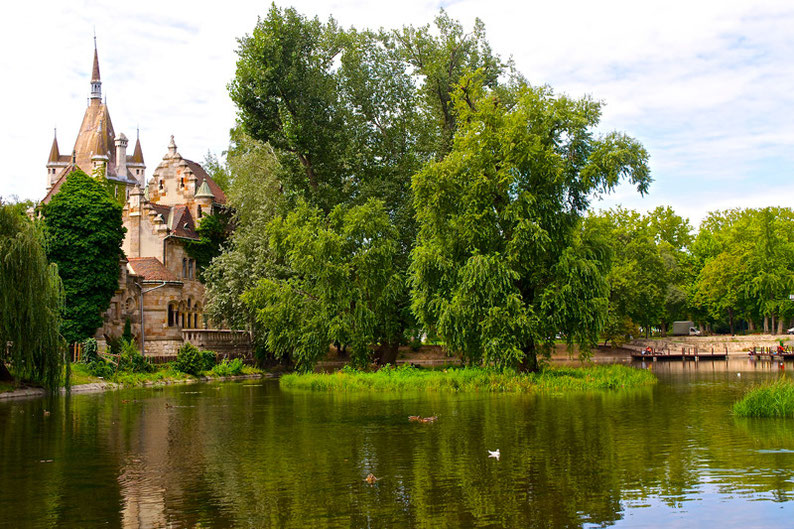 Take in the sights
Remembering my days in Budapest, it will always bring up memories of seeing all these imposing churches, chapels and historical buildings. The most impressive sights apart from the Buda castle, the Parliament and the Fisherman's Bastion were the Heroes Square with its Millennium Monument, the Vajdahunyad castle and the Church of Jak, all located in front of respectively in the Citypark of Budapest. As your weekend in Budapest starts, don't forget to download the app "Budapest Top 10".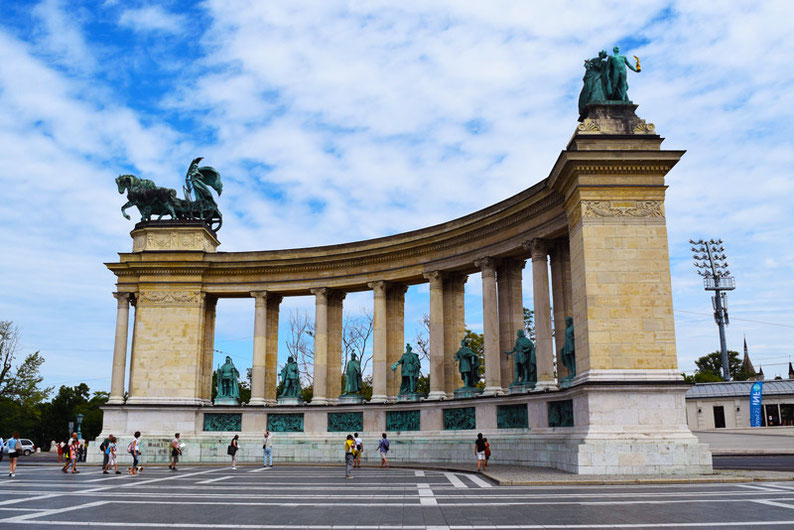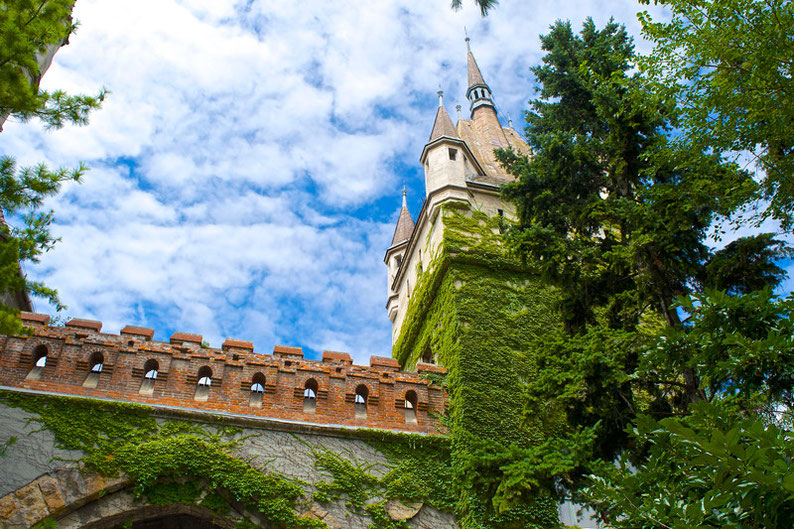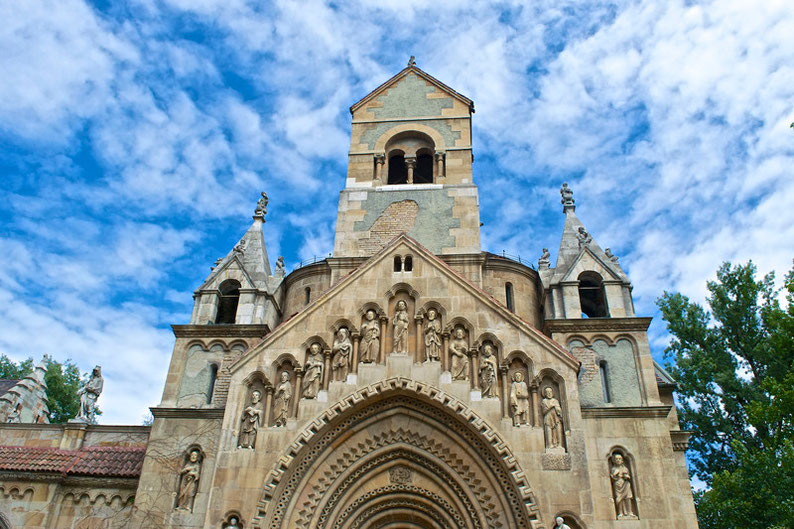 Experience Budapest's metro
What should be explored during a weekend in Budapest? Definitely the Budapest's metro! And why is that so? Because it is the oldest electrified underground railway system in Europe and the second-oldest worldwide. In addition, it is an easy and cheap way to see as much as possible in Budapest!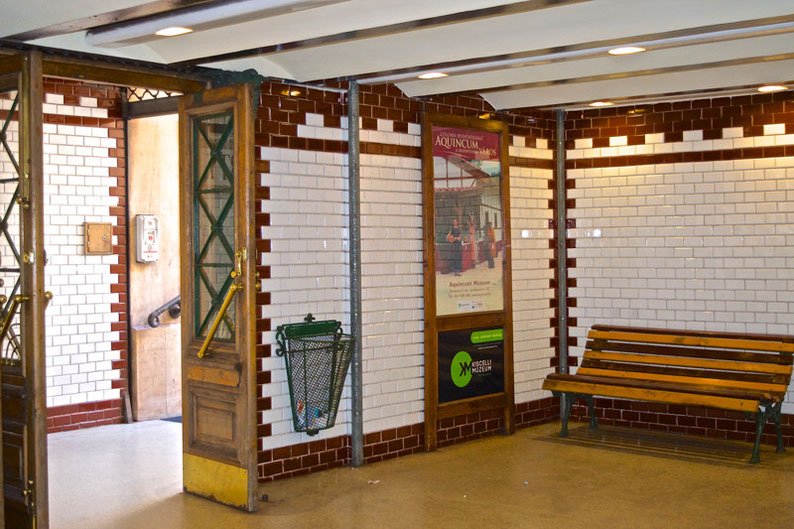 Walk down the Vaci street
If you want to be a proper tourist, then walk down the Vaci street (:P). Despite of all the crowds, it is obligatory to experience this lively street with lots of shops, cafes, restaurants and night bars. I sat down in one of the cafes and observed all the people walking by.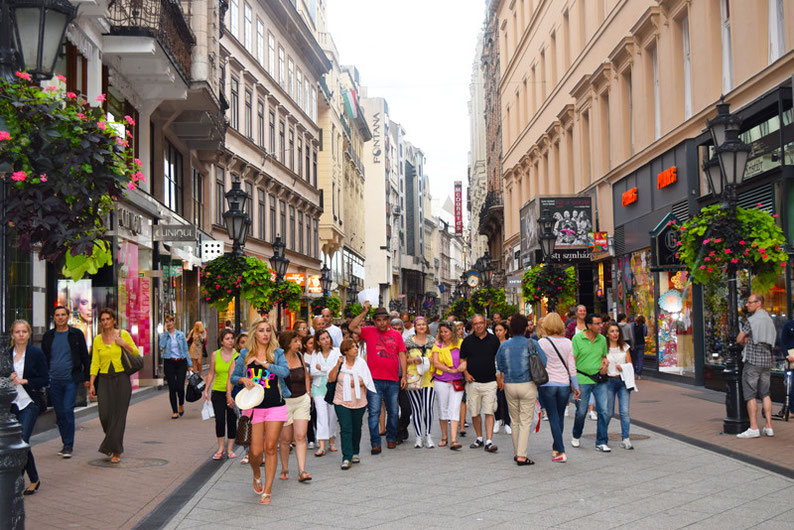 Go for a sunset stroll
Very recommendable for the first evening on a weekend trip in Budapest! It gets so romantic on a sunset stroll in Budapest. The must places to visit on a sunset evening are the Chain Bridge, the Buda Castle and the Danube promenade. In June, find yourself placed on the Chain Bridge around 6:30 pm, with a glass of vine, a partner in crime and of course, always, with a camera.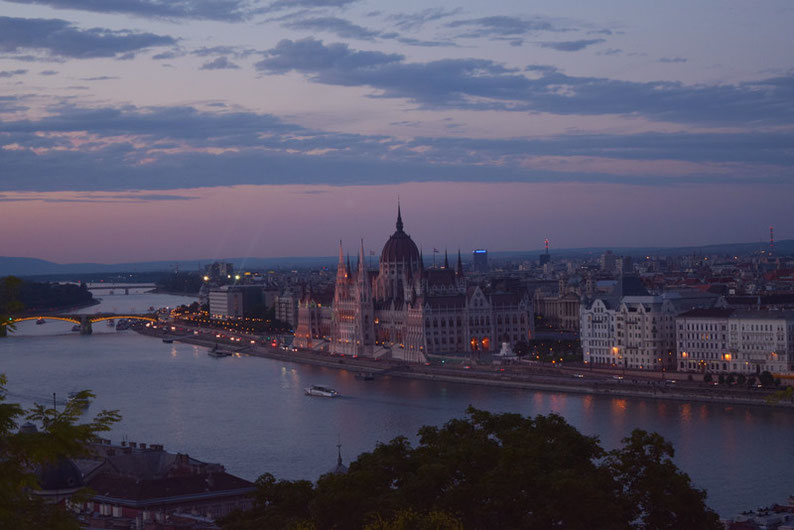 Have dinner on a ship cruise
Well, maybe not the best idea for a solo trip but if your other half accompanies you on a weekend trip to Budapest, then consider having a romantic dinner on a ship cruise on the Danube river. A 1.5 hour cruise with a buffet dinner included will cost you around 40 Euros. Check the prices here and book it online.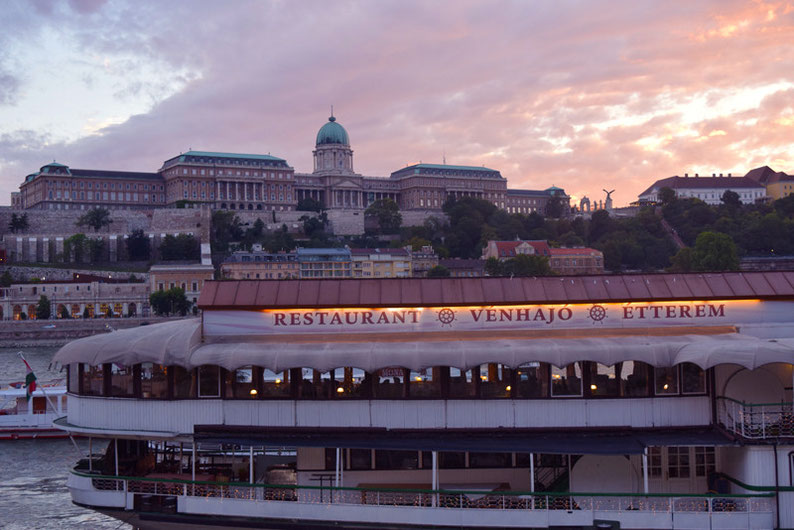 Take a segway tour
Have some fun on a weekend in Budapest! Sign up for a segway tour here.  There are daily, private and incentive tours available for everyone! Hmm... I didn't end up doing it since I feel I'm a bit clumsy in driving it. I don't know. Maybe you were born with more segway driving skills. :)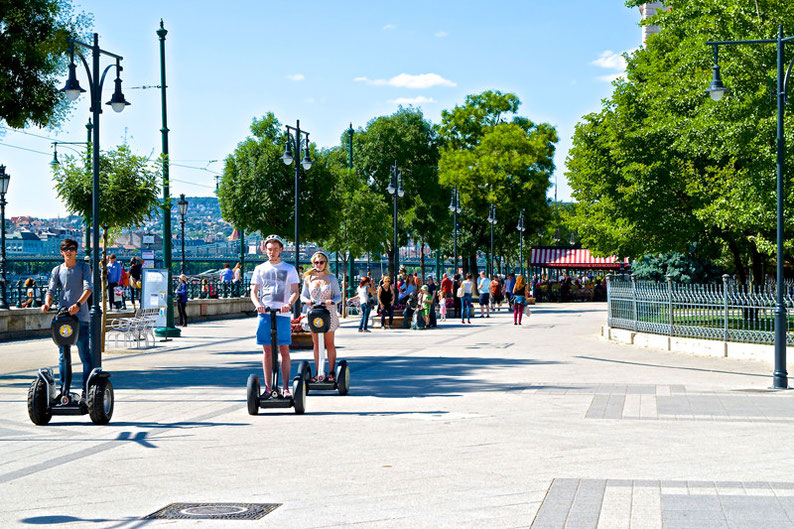 These sights and activities are great, however if there is something you don't feel like checking out, consider visiting the following places:
- the largest thermal bath in Budapest called Szecheny (located in the Citypark)
- at the top of the highest point of Budapest called Gellert Hill you can find the Citadel fortress and the Liberation Monument (worth a visit apparently due to nice panoramic views)
- at the promenade you will find a memorial to the Budapest jews, shot between 1944 and 1945, in the form of shoes (it may be an interesting thing to see)
- set your foot into one of the Budapest's caves - e.g. the Castle cave
Bonus: Where to stay
Indeed, there are billions of great places to stay in Budapest, from budget to luxury options. But I am much aware of the paradox of choice, that is why I'd like to share my accommodation choice - it's called the Generation Y, is a whole apartment and comes with the price of 45 Euros for 1 night (not the cheapest one though!). On Booking.com it has the rate 9.1! (thumbs up!). Apart from being spacious it has a very cute little balcony with a bit of a view of the Danube River. The location is PERFECT. Just 2 minutes to the promenade, 3 minutes to the main shopping street - the Vaci street. Believe me, if you choose to visit Budapest on a weekend, the location is everything!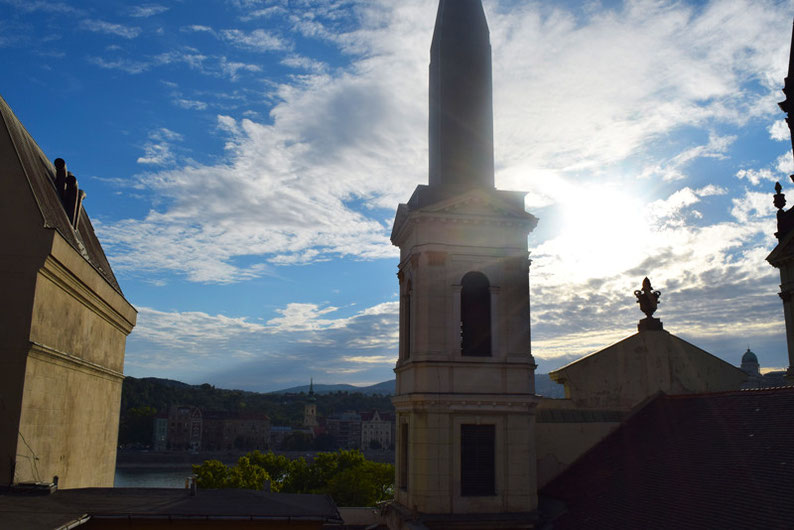 Well, this is it. Expect Budapest to be a very touristy city with millions of people walking down the Vaci street. Usually, I would dissuade anyone from visiting this kind of cities, however in comparison to many other touristy cities in Europe, it still retains its charm and the historical buildings are awe-inspiring!
Thanks for reading and sharing + don't forget to follow us on Facebook and Twitter in order to get further travel tips! 
Have you visited Budapest yet? What is your impression of this city? Is it worth a visit? Did you also stay on a weekend? You see, there are many questions just waiting for you to be answered! Please leave a comment below!
You might also like
Leave a comment