Ok, finally it is going to happen - I'm going to CHALLENGE MYSELF. How? Every morning I'm going to do 30 minutes of yoga. And why is this a challenge to me? Let say, it's not that easy for me to get out of bed in the morning, I have never done yoga each day, for a longer period, and last but not least, I don't possess the self-discipline in sports as I'd like to.  

There is also a deeper meaning in all this. Many of us have probably heard or read somewhere, how yoga is making us mentally and physically healthier. As I'm always trying to find ways how to become a healthier person, I'm ready to experience the effect of regularly doing yoga poses. In fact, I want to see if 30 days of yoga will REALLY leave any changes on my body respectively on my mind. If it turns out tremendously positive, my next goal will be to make it a part of my life. I've learned in the past, doing something regularly for a specific amount of time and with a positive result, gives me the energy to include it in my daily life. Now, I'm announcing the start of my YOGA challenge! After 30 days, I'm going to tell you, how I feel, what are the changes in this short amount of time and if my mind got any calmer. What's IN for you? I will give you an honest answer if yoga has the strong impact on the human's body as it's always promoted. Besides that, I want you to become aware of your body health too!  And now, this is my question to you: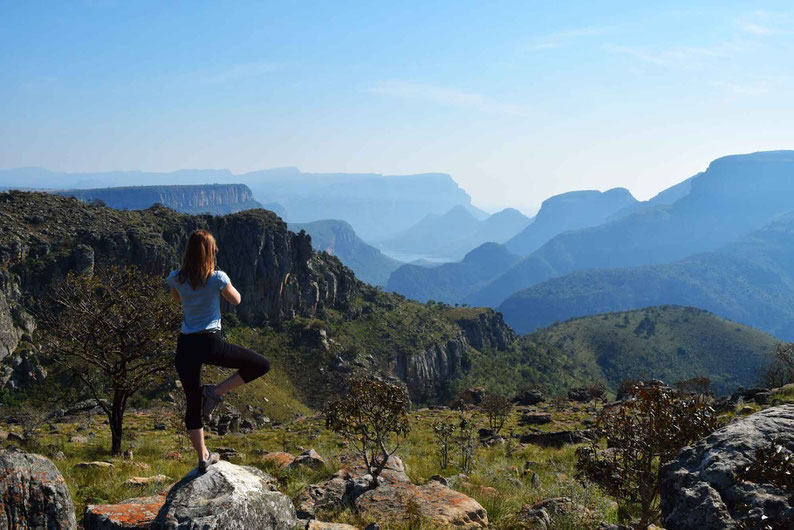 Are you with me? Do you want to do something good for the body?
Join me!
I decided to work with the amazing 30-days of yoga videos from Adriana. Below, I'm posting the video for the 1st day of my work out. The others can be easily found on the youtube channel. 
In my yoga lessons earlier this year we always did 10 minutes of savasana (=yoga relaxation) after our yoga programme. I found this very helpful. Adriana suggests it too, so I'm adding a guided relaxation video to help yourself after you have done your yoga poses.
NOTE: This is one of my first 30-day challenges which I'm going to do and present on this blog. Stay tuned and join me in stepping out of my comfort zone. Let's do a CHANGE today. Together.

---
UPDATE: Well, after 12 days of morning practise, I twisted my ankle during a speedminton game so badly, that from there on I wasn't able to continue my 30-day yoga challenge. What a pity! My doctor told me to rest and take care of my foot. I'm getting old, you see? :) 
What I can tell though is, after the 12 days, I've already felt incredibly better. It did well to my back muscles and my neck. I also felt I am more relaxed and concentrated than usual. 
I hope to start my challenge all over after a couple of weeks. Thanks for understanding!
You might also like
Leave a comment