Living and Eating Healthy in New York
Before my flight to New York, I was wondering how living in New York City feels like. Is it stressful? Just career oriented? Is it all about burgers and hot dogs? Are there any ways to stay away from fast food and eat organic, fresh food? To practice sports and to find your inner balance? At the end of August, 2014 I went there and I've tried to find stores, which offer fresh groceries, restaurants with vegan food, places to relax and do sports. I was surprised. In a positive way. Have a look!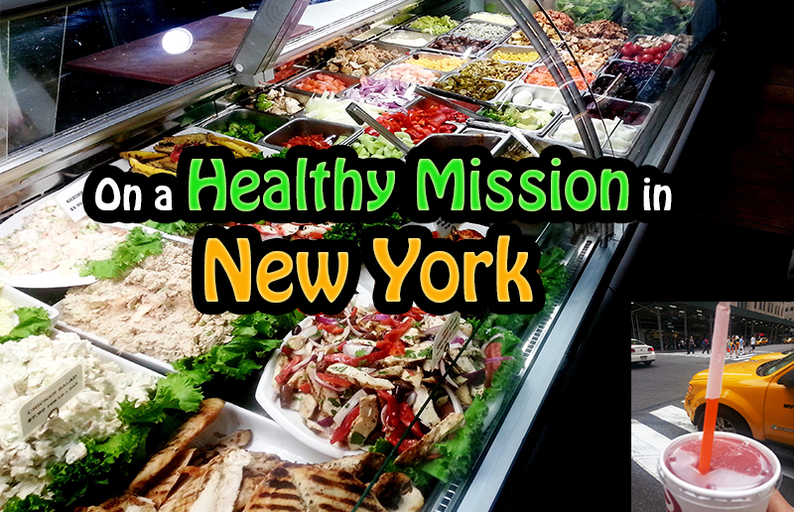 Well, let's face it. Eating healthy is popular more than ever. You don't drink smoothies?! You don't practice juicing? Common on! Everyone is doing it... :)

I know what you think now.. it's me, who is totally following the trend of eating healthy. And you know what, it's true. I don't neglect it. I kind of discovered a passion for all the things, which are healthy and improve my well-being. I didn't feel healthy for a while, which led to reading articles about increasing energy level and feeling good in your own body. I'm happy that I did it, because now I'm practicing some of the healthy activities, which give me the feeling of doing something good for my body. The fact that eating healthy is kind of popular right now, doesn't bother me. If there is a trend, than this one is a good one. At least for me. Seems many New Yorkers think the same.

You don't agree? Let me know in the comments below.

Markets
NYC has over 138 farmers' markets (source: State of New York)
Markets with fresh fruits and vegetables appear when you don't expect it at all. This one surprised me when returning back from the Staten Island ferry cruise, right at the arrival station. Well, why not? :) I bought some peaches and apples instead of sweets and continued my way through the city.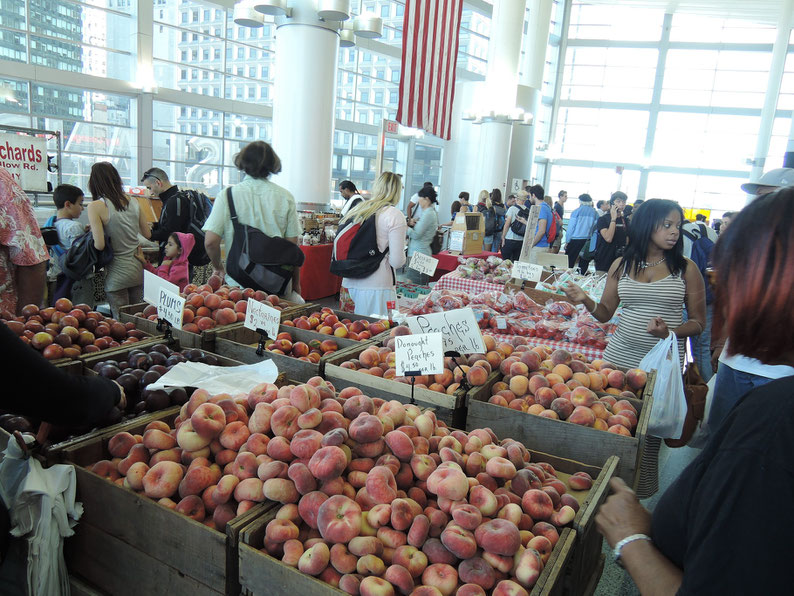 According to a friend of mine, I missed the world-famous Union Square Greenmarket (1 Union Square), which takes place every Monday from 8 am to 6 pm. 140 regional farmers come every year to sell their products.
I didn't experience the Union Square Greenmarket, but I've seen another one at Broadway. I guess here we struggle with the so called Paradox of Choice. Good luck :P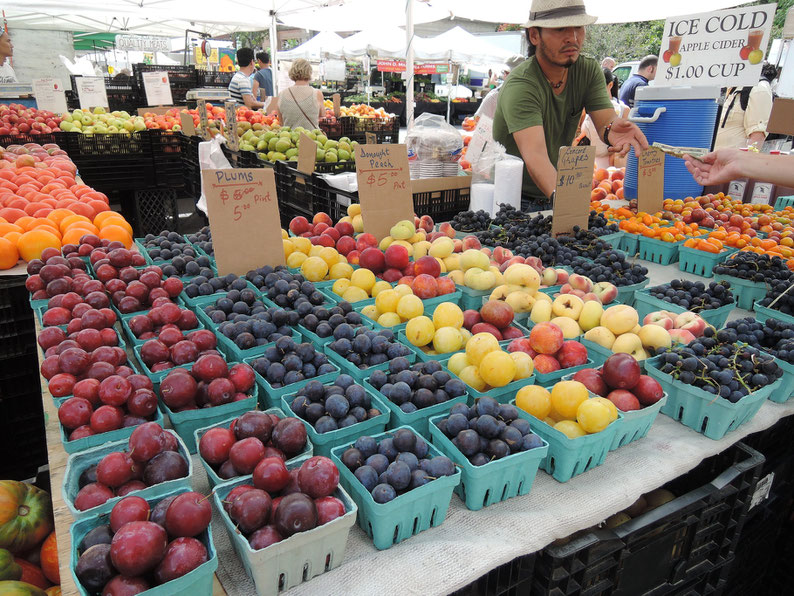 Smoothies everywhere
In the last 5 years smoothie consumption went up more than 80% (source: BigTrain)
Although it's kind of interesting to see more and more people walking with a smoothie in their hands instead of a coke or coffee, I'm happy we are heading towards a more health-aware society.

I had my first smoothie in New York at Jamba Juice at the Rockefeller Center. They have a huge offer of smoothies and juices. I took a smoothie with strawberries, raspberry and banana. Besides Jamba Juice, the most visited juice bars are Juice Generation, Juice Press, Melvin's Juice Box, Oasis Juice Bar and Liquiteria. I couldn't decide, which one is the best, so I leave it to you... :)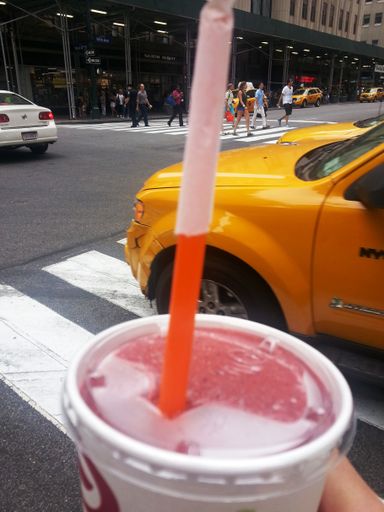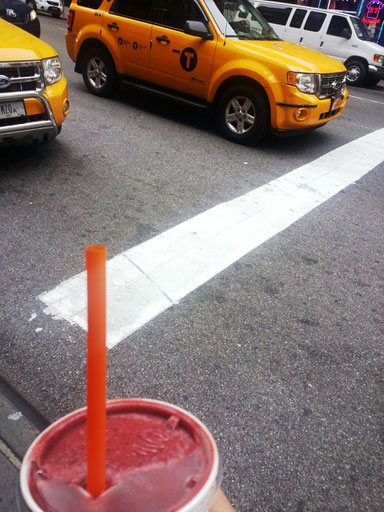 While being on my way to the famous MOMA (Museum of Modern Art), I suddenly saw many stands with fresh squeezed juices and smoothies. Of course, a great opportunity for me to try a pineapple strawberry juice. They cost around 5 USD.

After coming out of the world-wide known museum, the streets became crowded by people wearing Brazilian shirts and dancing to Samba. Then I realized, it was the 30th of August, the official birthday of Brazil!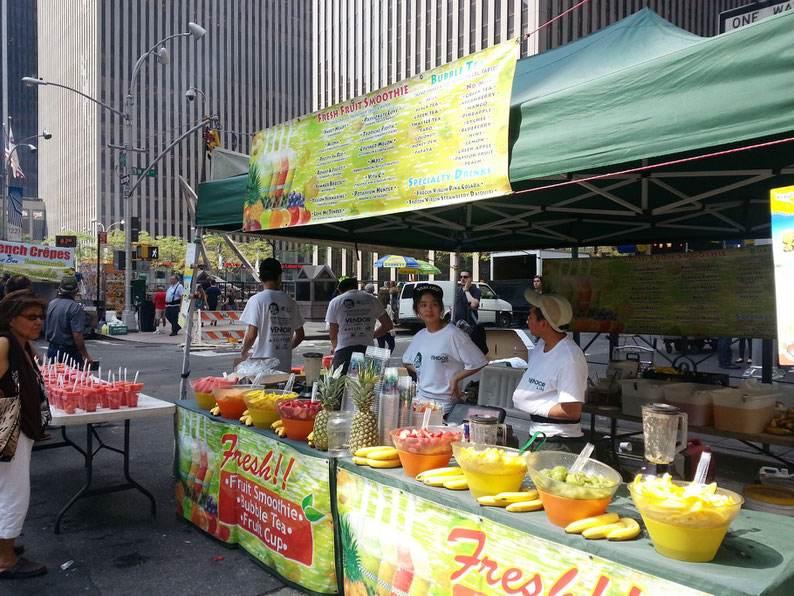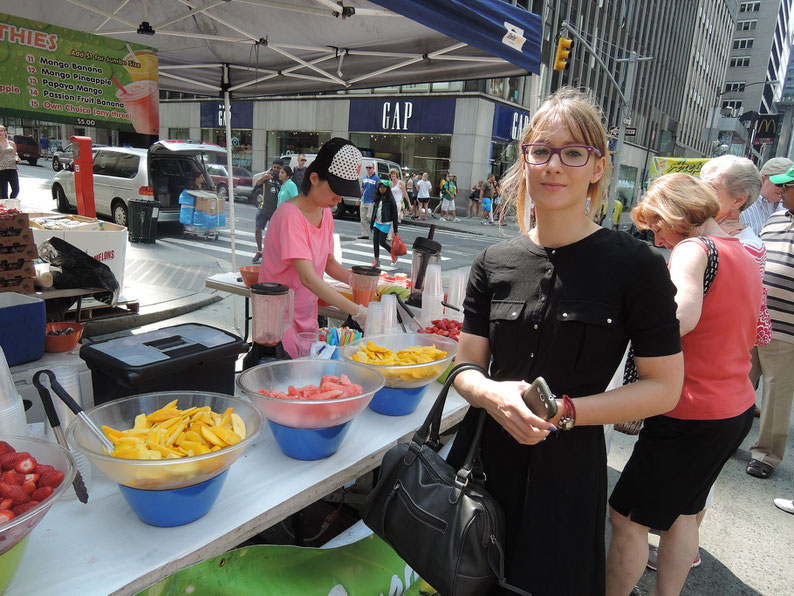 Organic juice and smoothie shops
I couldn't miss the shop called Organic Avenue on the 515 Hudson Street. They sell fresh breakfast, lunch and light dinner entries and cold-pressed juices. According to their website' philosophy everything they sell is 100% organic. I was impressed about the wide selection of juices with never-seen combination of ingredients (Turmeric tonic, Medicinal green, Matcha Chia Glo, etc.) I took a juice called Green Love made out of kale, cucumbers, celery, romaine, spinach, lemon, collard greens, swiss chard, parsley and pears :) So yummiii!!!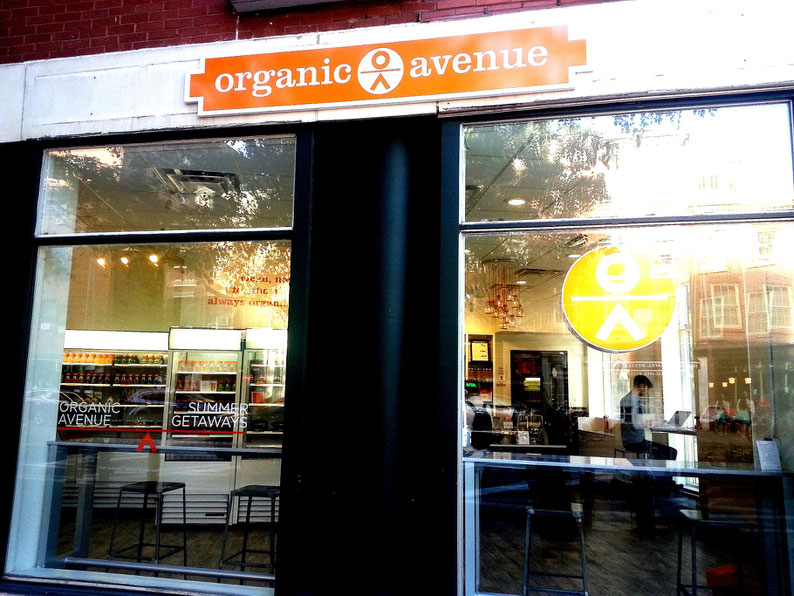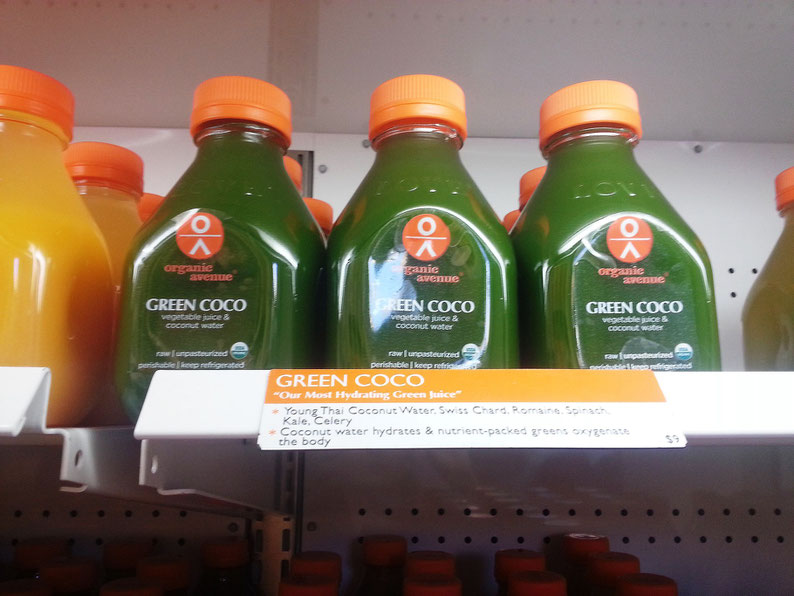 Vegan restaurants and take aways are blooming
I knew Central Park is huge and since I was getting hungry, I had to find something to eat immediately before getting lost in a green field with thousands of paths and trees. That is why I stopped at the take away store called Pure Food-Go Vegan. I took a vegan sandwich, which was beyond delicious! On the top of that, it was healthy as shit :) All the ingredients were raw.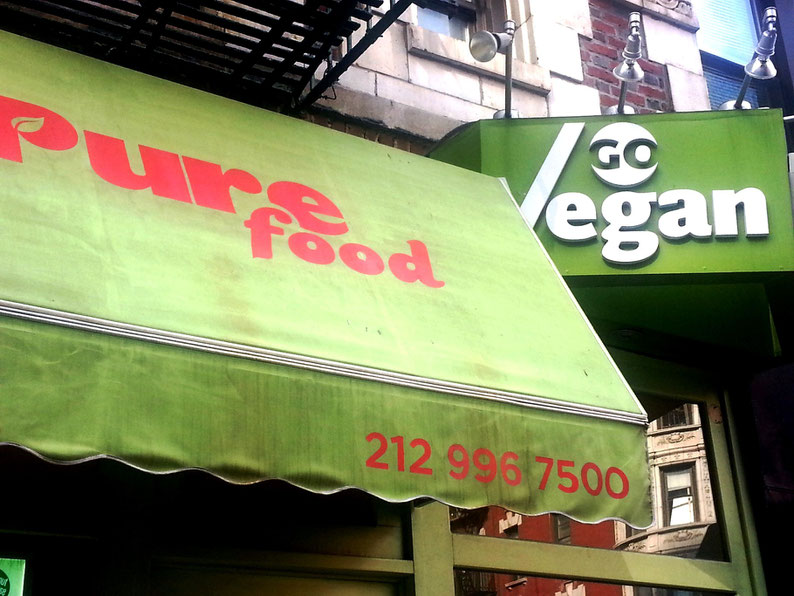 Fresh, Natural, Healthy, Local, Organic are the words which probably describe fresh&co the best. Another take-away shop with delicious fresh-made quinoa salads, falafels, tomato mozarrella baguettes and more. Definitely worth to stop by!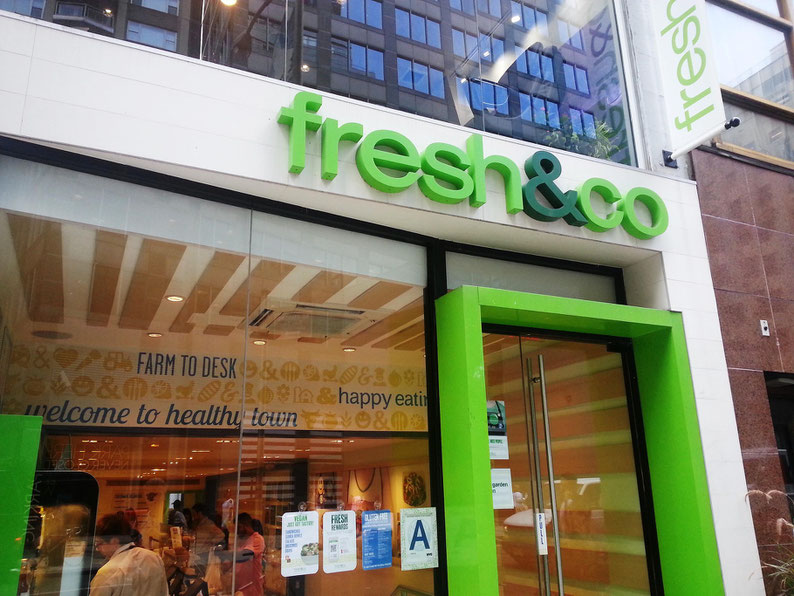 Cycling through the city
Biking to work is getting more and more popular in New York. People from suburbs come to their jobs by bike instead of taking the subway or bus. They have many reasons why they prefer biking from taking public transport - it's a recreation for free, you avoid traffic jams and you save money. What's also cool, you don't even need your own bicycle in NY! There are many rent a bike-stores.
So, as tourist, why not exploring the city by bike? Ride along the Hudson river or bike the Brooklyn bridge! You will remember it forever.

For example, choose Citibike. They are almost on every corner in the city. Or rent a bike at Central Park and tour the park on your own!

Check out great bike routes here and get the latest NYC bike maps here.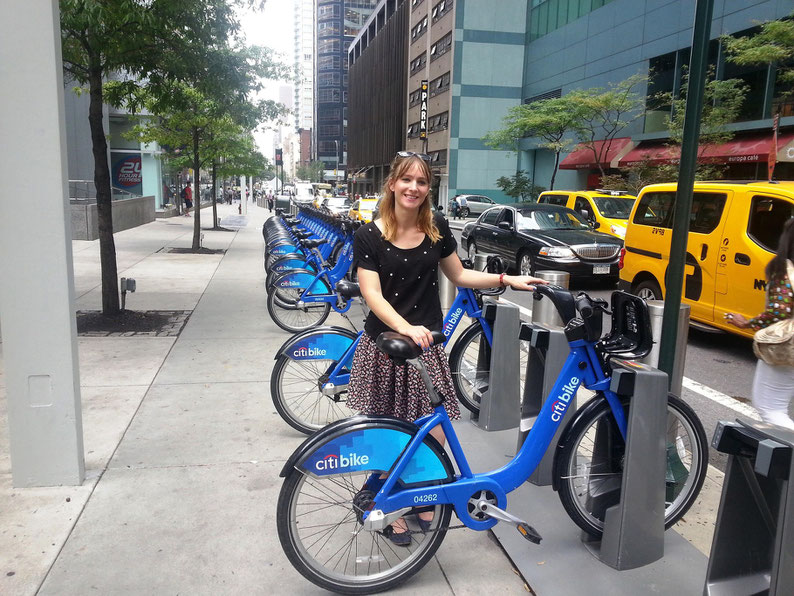 Relaxing in NY parks
New York City has approx. 1,700 parks! (source: NYC parks)
I didn't expect New York to have so many parks! Of course, I knew there are parks like Central park and Bryant park. But I couldn't image I would see so many cute and uncrowded parks. I really enjoyed it. After a lot of sightseeing and a big meal I really needed a break. I actually needed a bed.. :) Obviously, I couldn't find it but I found this little cute park called Pumphouse Park near the Hudson river. I took a nap for 15 minutes and when I woke up, there were only 2 other people in that park.

Yoga classes at Bryant park
From May to September each Tuesday and Thursday there are yoga classes at Bryant park! In September 2014 the Bryant Park Yoga held its biggest event with over 5,000 participants (Flavorpill, 2014). Find your inner peace in the middle of the city! To be honest, I've missed the yoga class. Shame on me! :)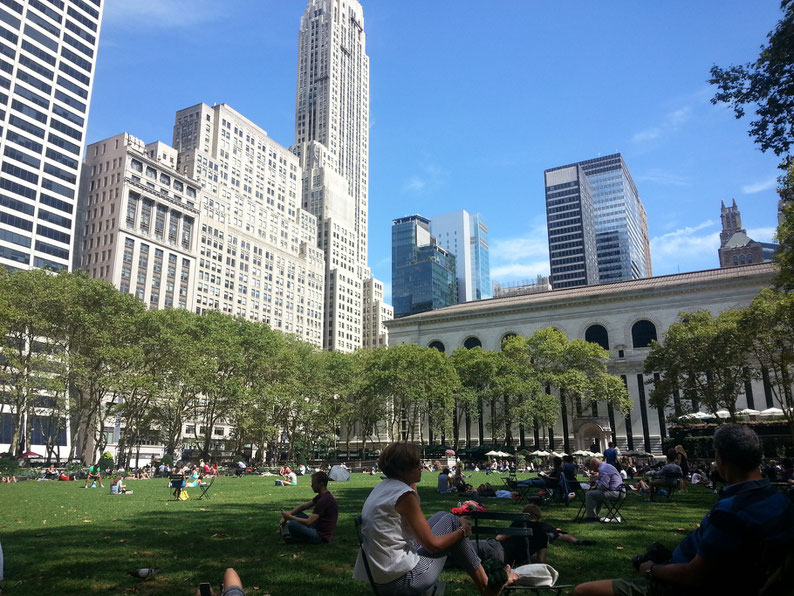 To conclude, New York City is not just a regular city. It's unbelievable, what New York City offers to its inhabitants! A great city to live in. I can imagine it can get pretty stressful with long working hours and all the traffic. However, I'm happy to see people are looking for ways to find the balance they need, living in a city. Only the fact, how many people take their bikes to go to work in the early mornings is a positive statement to me. For example Christian Edstrom, who bikes 40 miles to work.

Respect.
What's your way to relax in New York?
I would be happy to hear your opinion about the ways to stay healthy in New York!
Thank you,
cheers x
Sonja
Did you like this blog post? Get informed about the latest blog posts on our Facebook page!
You might also like
Leave a comment.