If you had asked me a few years ago if I would spend my time meditating, I'd probably give you a weird look. Today, I find meditating a great way to calm down and to find my inner peace. I don't do it often, mostly when I find places that just scream meditation or if I feel really stressed out. What about you, do you meditate?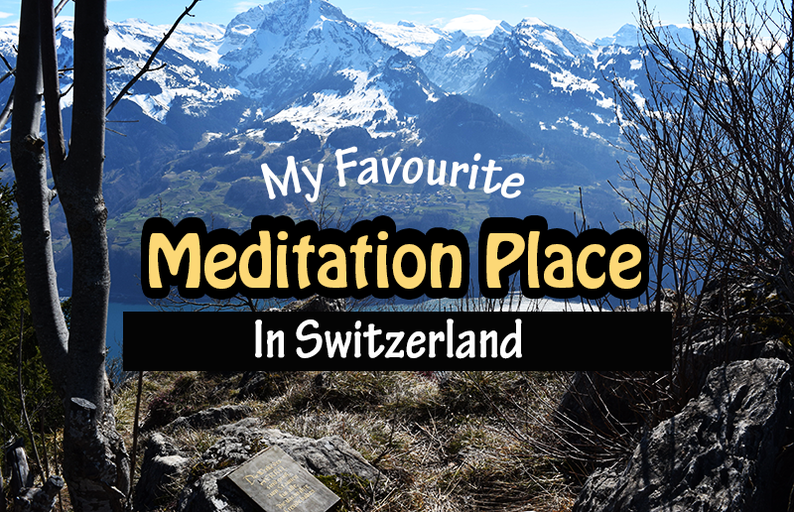 It was a Sunday afternoon when Jerry and I went on a road trip to the stunning lake called Walensee. We took a road ascending to 1500 metres and stopped at a village where all the main hiking trails start. Not knowing what to expect, we decided to take a trail leading to the cliffs. It came out it was the best choice ever! Near to an official viewpoint of the lake we found THE PLACE. And I can tell, there is something about it. It must be the ENERGY and the CALMNESS which makes this place so special. I said to Jerry: "This must be a great place for MEDITATION!". And look, a few seconds after a guy approached us and asked: "Why are you here? How do you know this place? You know, not many people know this spot.. But it's well-known among us meditators!" He walked ahead and started to meditate.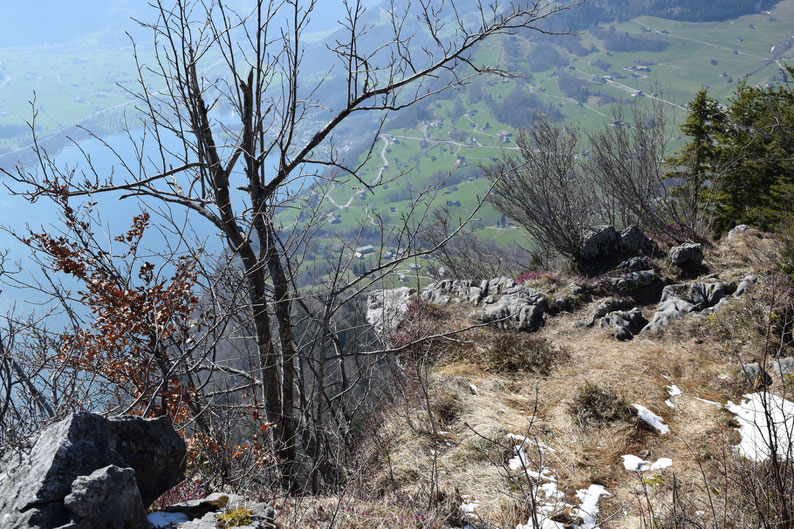 I was inspired by his words and started meditating too. At the end, we spent two whole hours sitting there and observing the nature. Since then, we love to return, chill out and even bring a cup of coffee with us. Oh, and this is the place I'm talking about - imagine meditating right on the edge of the rock: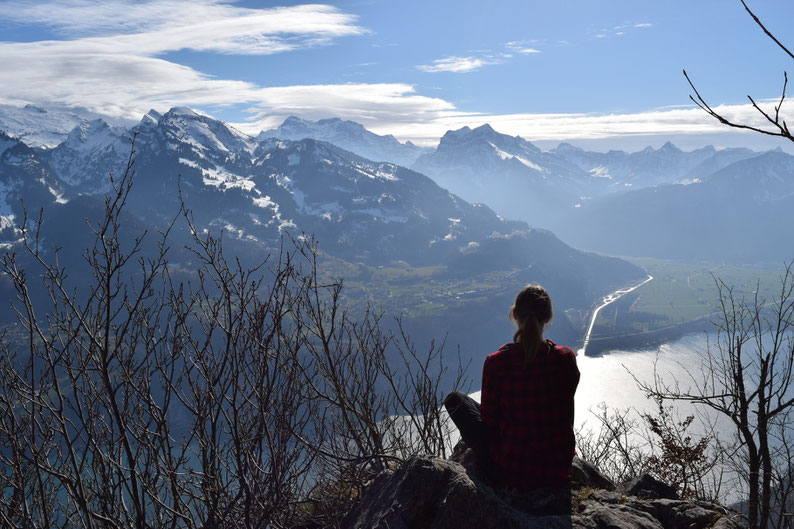 Believe me, it will be easy to meditate with this view in front of you: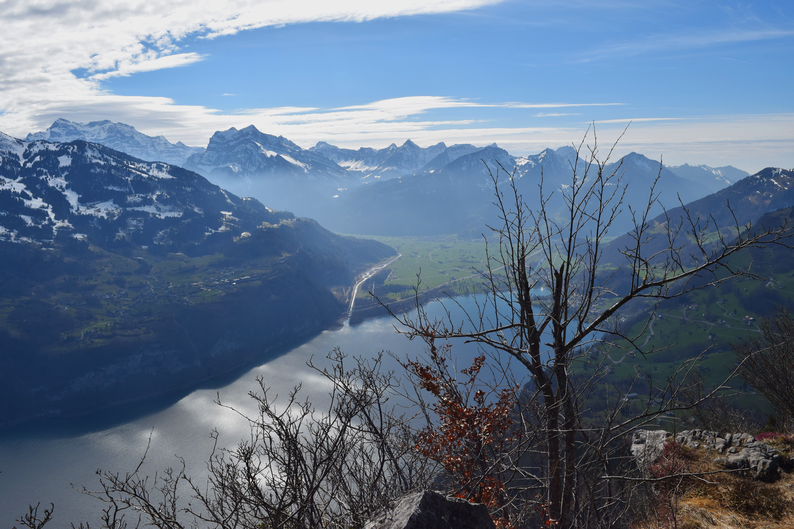 Where is this meditation place?
It's at Walensee, Switzerland. Drive to Amden and continue the road to the village called Arvenbüel. Park your car and take the 20-minute walk to the viewpoint Chapf. Enjoy the views! When you're ready to meditate, turn right (supposing you're facing the lake) and after 5 minutes of walk along the cliffs, you will recognise the meditation place I'm talking about in this blog post.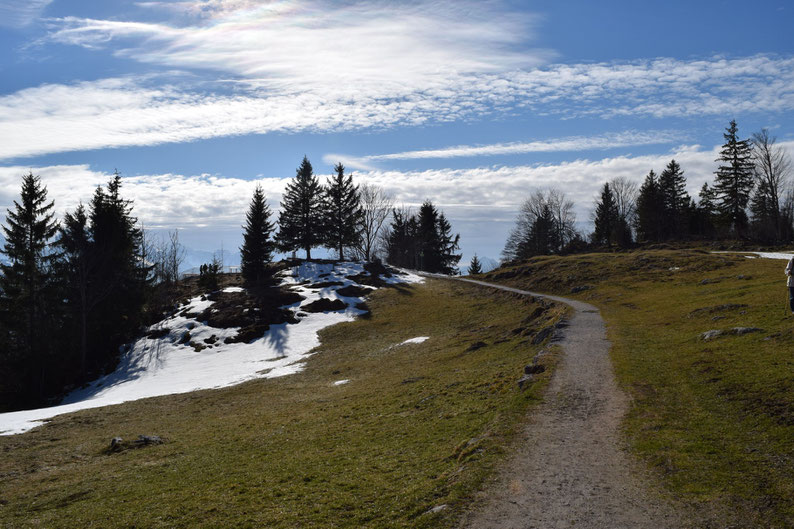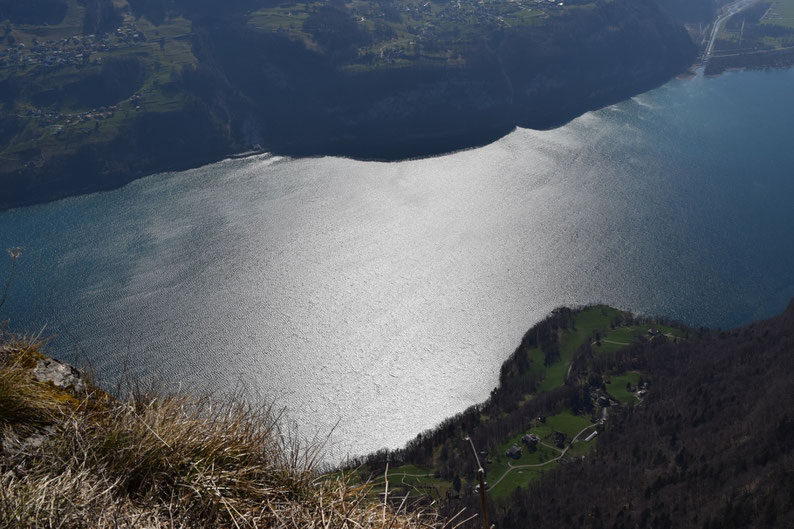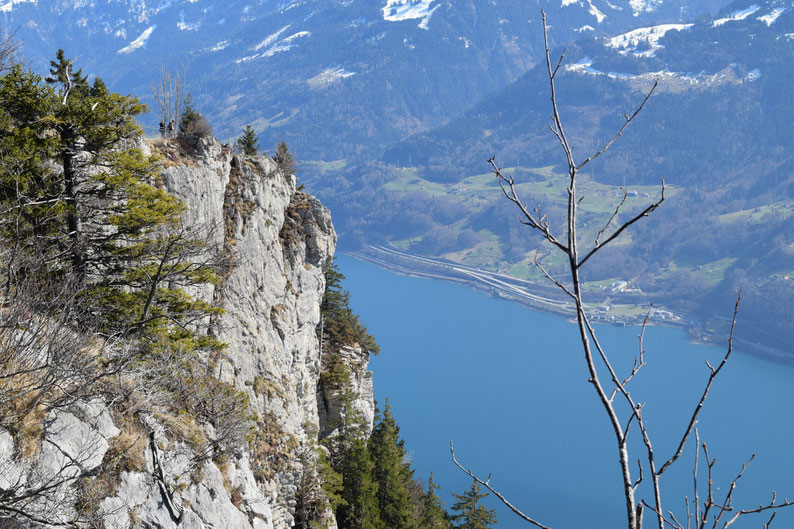 I want to add that this place is not only for meditators, of course. Don't get me wrong! I suggest, when visiting Switzerland, this is one of the places, you should consider to explore! The problem is you will not want to leave, so book a half a day for this trip ;) and pssstt... don't tell anyone about this place :P
Soooo, what about you? Do you meditate?
Let me know in the comments below!
Related Blog Posts
You might also like
Leave a comment