What to Do and See in Switzerland / Insider Tips
Yes, it is shockingly expensive here. But hey, choosing Couchsurfing, Mitfahrtgelegenheit and not eating out in restaurants makes the stay in Switzerland pretty affordable. Living in Switzerland gives us the opportunity to explore some peaceful and extremely beautiful places around Switzerland. We'd like to share them with you.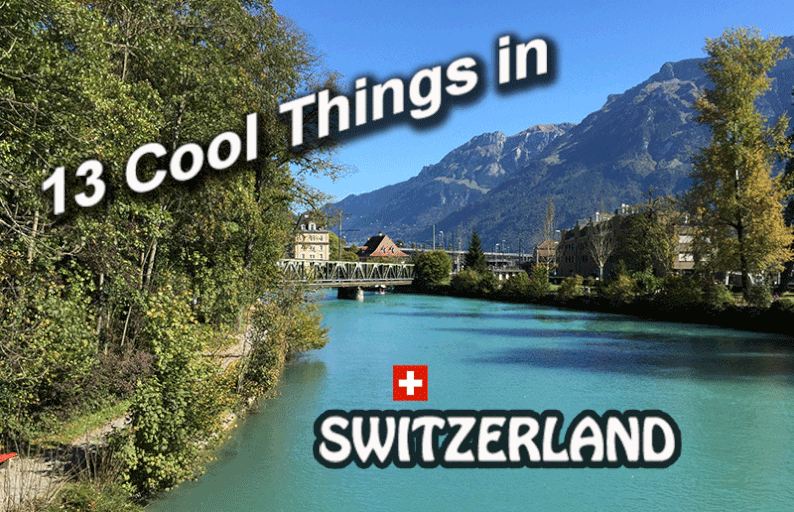 1. Visit Interlaken and go hiking
One of the places you have to include in your travel itinerary, is Interlaken. The city in the heart of Switzerland is surrounded by two breathtaking lakes - Brienzersee and Thunersee. If active vacation is your way of travelling, then hiking on the surrounding mountains is the best choice you can make. Pack your rucksack and choose a hiking tour between Interlaken and Lauterbrunnen or between Lauterbrunnen and Grindelwald.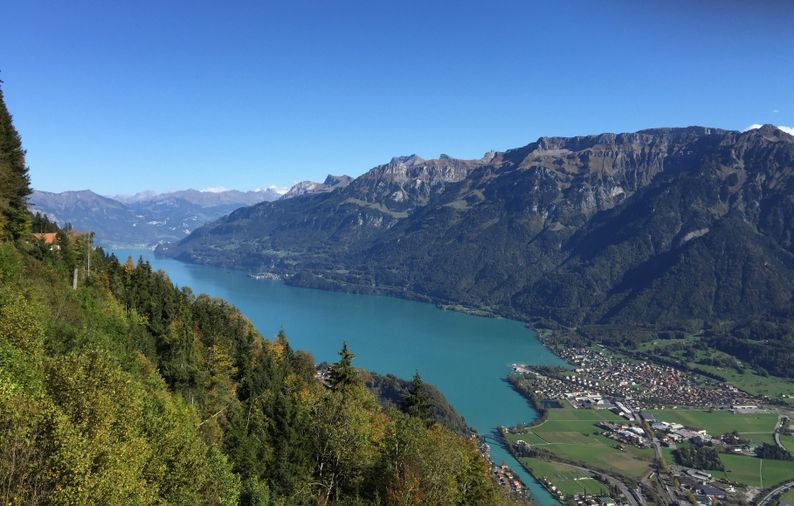 2. Drive to Lucerne and go on a ship cruise
Lucerne won't disappoint you at all. The city in the german-speaking part of Switzerland is surrounded by mountains such as Rigi and Pilatus. It has a lake and countless of cafes and shops. Our personal tip: Buy a ticket for a ship cruise and go on a 3-hours ride on the magical Lake Lucerne.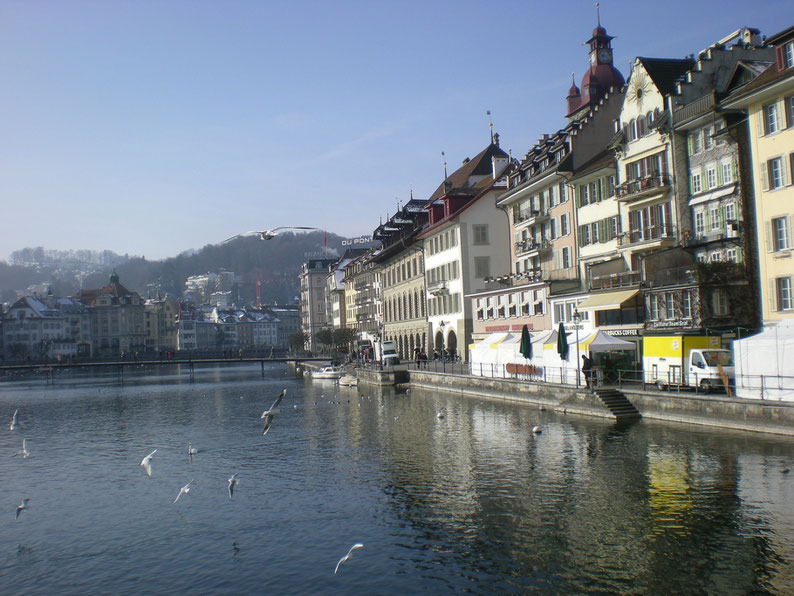 3. Enjoy the view from Pilatus
Drive to Lucerne and take the cable car from Kriens to the Fräkmüntegg station. After 2 hours of hiking you will reach the peak of Pilatus (2132m). The view is just overwhelming. I have NEVER seen such a beautiful view in my life. It's worth it. And yes, that's me on the pic..:)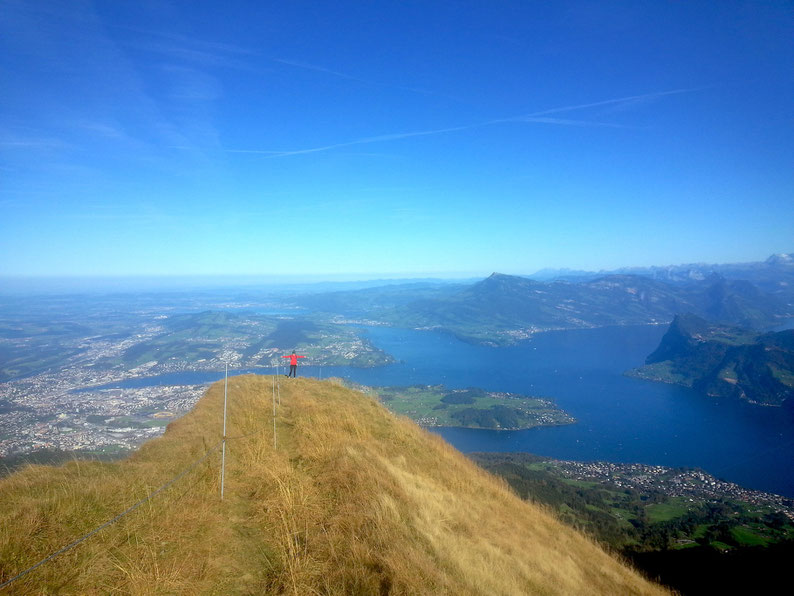 4. Go skiing at Laax
With over 230 km of ski slopes, the Laax Ski Resort is one of the biggest ski resorts in Switzerland and the most popular among youngsters. It has 29 ski lifts and 4 snowparks. Skiing down the slopes with these stunning views is unforgettable. Well, good things are expensive - prepare to lighten your wallet by at least 50 euros.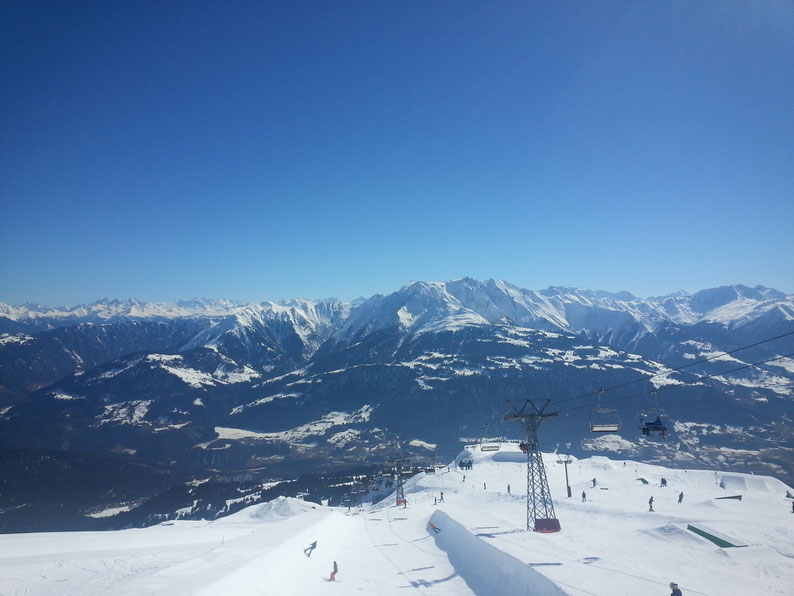 5. Go cross country skiing near the Sihl Lake, Einsiedeln
As many of the alpine countries, Switzerland is a winter paradise, where cross country skiing should not be missed. One of the cool places is definitely Einsiedeln. Skiing along the Sihl Lake with the incredibly beautiful landscape, will make your day perfect.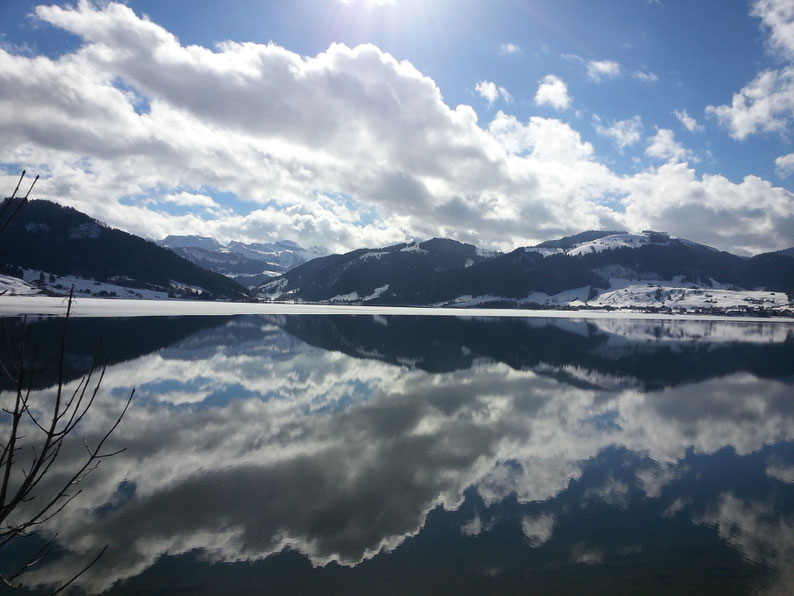 6. Eat fondue in a mountain chalet
Can I write this without getting hungry? Obviously not.. Imagine eating fondue on a cold winter evening in a mountain chalet with a chimney on. It's such a beautiful feeling. I had the chance to experience it several times in Davos. I'm going to remember these moments forever. Whether you go skiing and afterwards eating a fondue in one of the alpine chalets or just driving to one of the restaurants in the mountains, the feeling will be the same - awesome!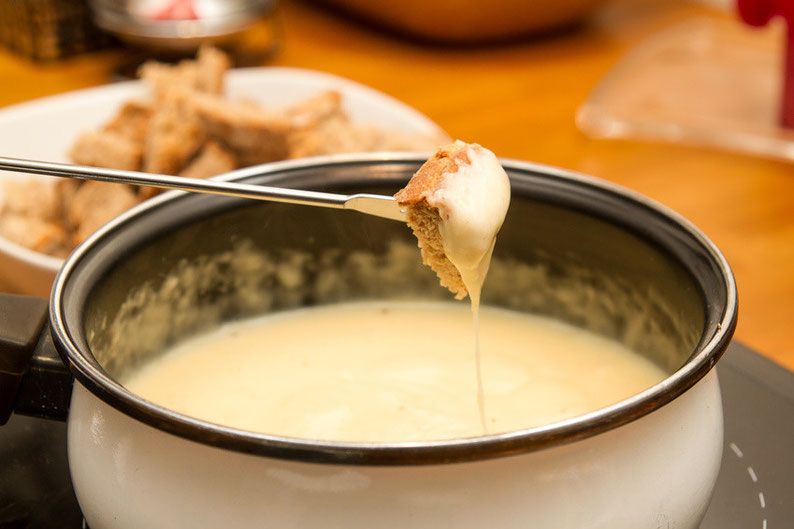 7. Have a barbecue at Walensee
If you are a fan of the Canadian landscape, then Walensee will fulfill your desire! You won't believe me, but Walensee has a depth of 145 m! Its turqoise water is stunning.
To make your choice easier, here is what we call the perfect day at Walensee: Park your car in Unterterzen (no parking fee!) and hike in the Flumserbergen. After your day in the mountains, find this beach below in Untertezen and enjoy your day while having a barbecue with a beer in your hands. Enjoy!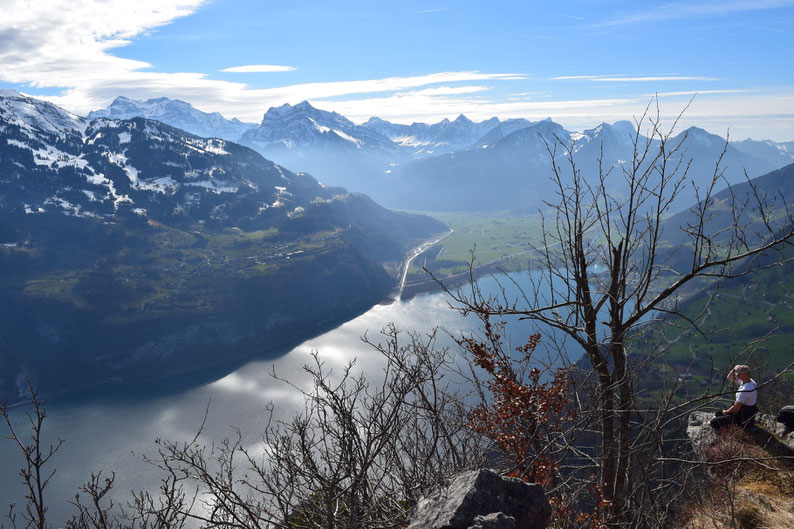 8. Go sledding in summer
There it is. My must do practise in the Swiss Alps! Unbelievable, how many activities Swiss Alps offer! Apart from the hiking itself, you have adventure Parks, summer sledding runs, playgrounds for children, sport events etc. Sledding in the mountains, however, is one of my favourite things to do. It's a great alternative if you feel tired to walk all the way down. Instead you slide down - what's better than that? My favourite ride was at the Flumserbergen along the Walensee. Drive to the village called Unterterzen and take the cable car to the first station.
Curious? Have a look at the amazing ride below.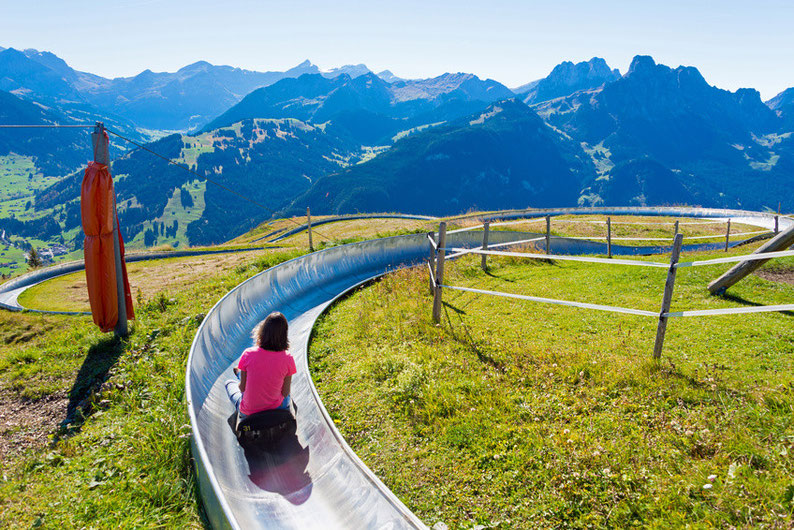 9. Have a coffee at the Waid restaurant in Zurich
While Uetliberg with its views is a well-known tourist destination in Zurich, there is this restaurant called Waid, where we enjoy having our morning coffee at weekends. Why? Beside the great coffee they offer, the view of the city from the restaurant is one of the best to be enjoyed. To be honest, for me it is even better than the view from Uetliberg.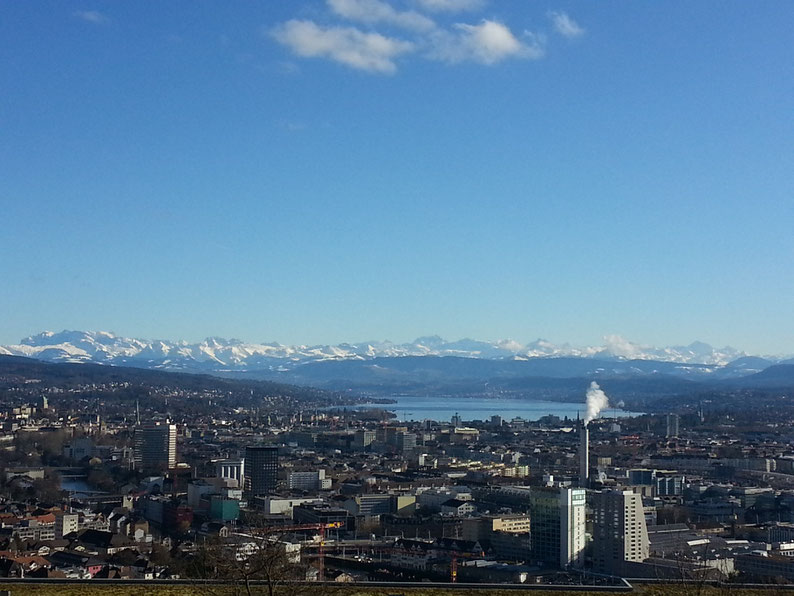 10. Visit the Jazz Festival in Montreaux
Why Montreaux and where is it? The city lies in the french-speaking part of Switzerland, near the slightly more known city called Lausanne. The city with approx. 26,000 inhabitants is among Swiss people known for its jazz festival, which happens to be each year in July. During the jazz festival you see many stands with handcrafted clothes and accessories, street musicians and a lot of young people with their crazy styles. The atmosphere is great. Apart from the jazz festival, there is this Lake Geneva, where people can practise all kind of water sports - from water skiing to kayaking etc. What certainly remained in my memory were all the colourful flowers at the lake edge. What is more, strolling along the seaside and enjoying the scenery with all the mountains will always stay in my mind. Definitely a place to go in Switzerland!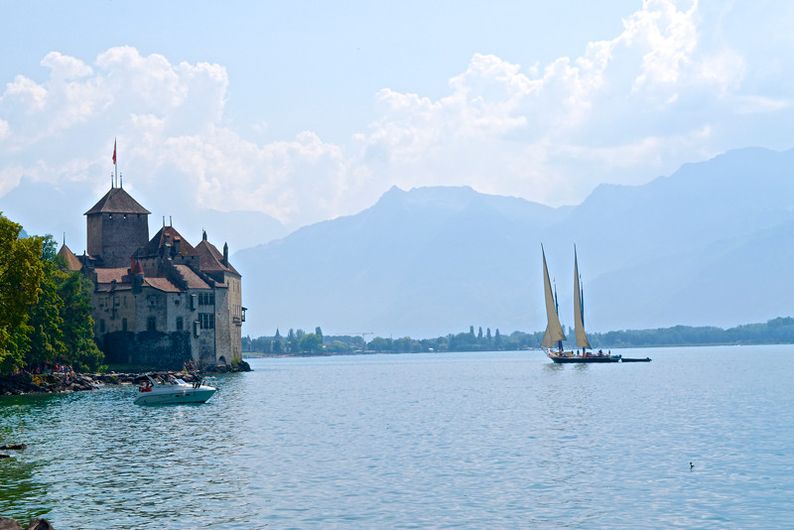 11. Go for a swim at the Verzasca Valley.
If you only have two or three days to spend in Switzerland, then go to Ticino. It's the italian-speaking part in Switzerland and for me, one of the most beautiful places. A mixture between the Swiss amazing infrastructure and the Italian temper, it's a great place to spend your summer. Festival after a festival, palm trees, swimming, sunbathing, hiking. All you need. One of the MUST-VISIT destination in Ticino is the Verzasca Valley. The colour of the river is breathtaking. Seriously.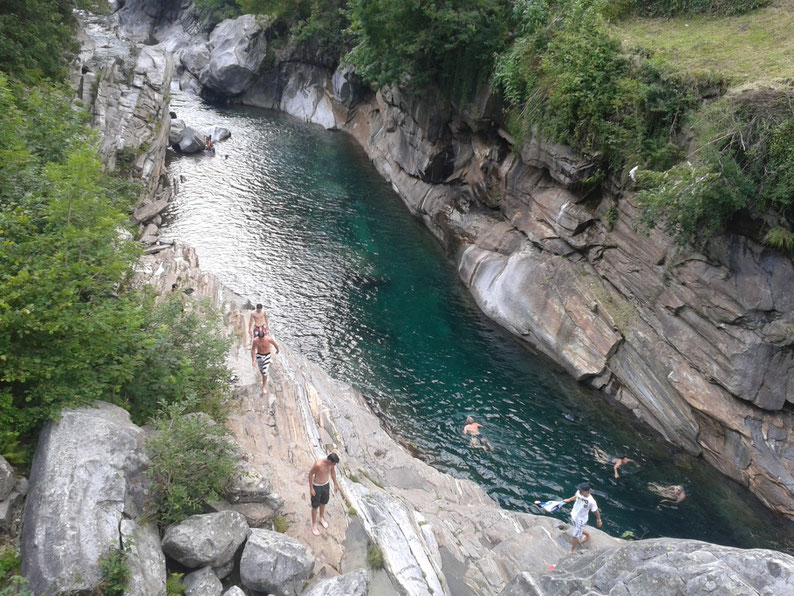 12. Enjoy the Carneval in Basel.
Each year in February or March, the biggest Carneval of Switzerland takes place in Basel. It starts on Monday at 4 am with an event called Morgenstreich and ends exactly after 72 hours. With over 18,000 participants each year, every team wears a self-made costume with a mask they craved out of wood. Ashamed to confess, it took me 28 years to see the Carneval in Basel for the first time (although I have visited Basel each year 4 times per year). The atmosphere is great and it's worth to come by next year.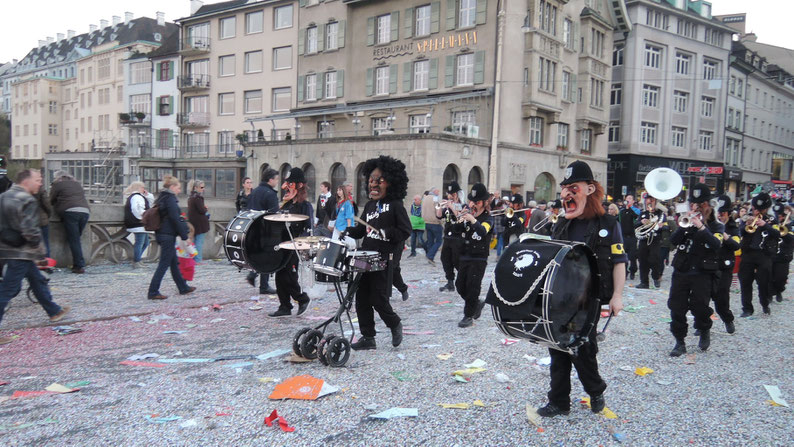 13. Stroll along the Pfäffikon Lake.
This small Lake near Zurich has a calming effect. The nature in winter is incredible. My boyfriend and I enjoy strolling along the Pfäffikon lake with its mountains covered with snow n the back. It's nature pure.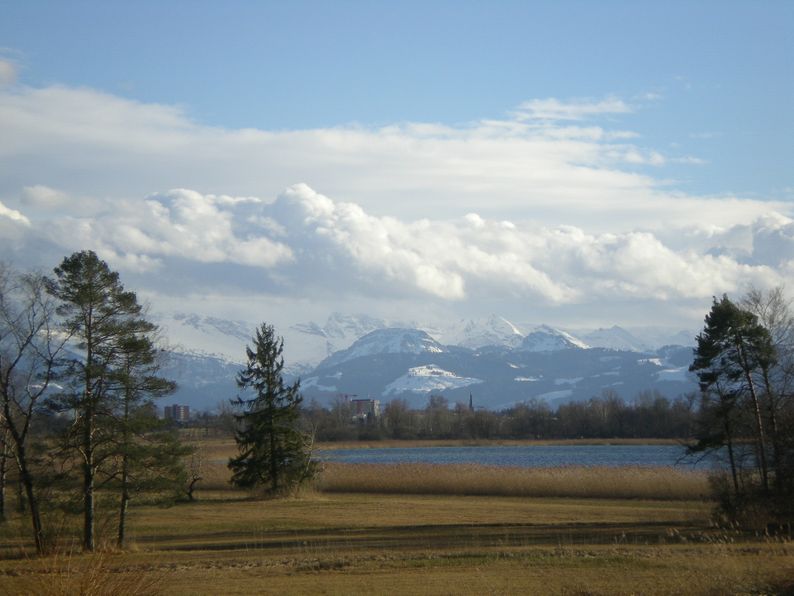 Is there a must see, which is not on our list? Please, share it with us! We want to go there too :)

Did you like this blog post? Get informed about the latest blog posts on our Facebook page!
Related Blog Posts
You might also like
Leave a comment