[Guest blog post] After decades of isolation, Myanmar is step by step revealing its beguiling landscapes and sealed culture to the world. This destination is diverse and absolutely enticing for those who seek for a unique travel experience in Southeast Asia. From the rugged mountain of Putao to the unspoiled archipelago of Mergui, it would be pretty difficult to gather all the highlighted attractions of the country in a short trip. Here are just the 10 most beautiful sites that you should not miss: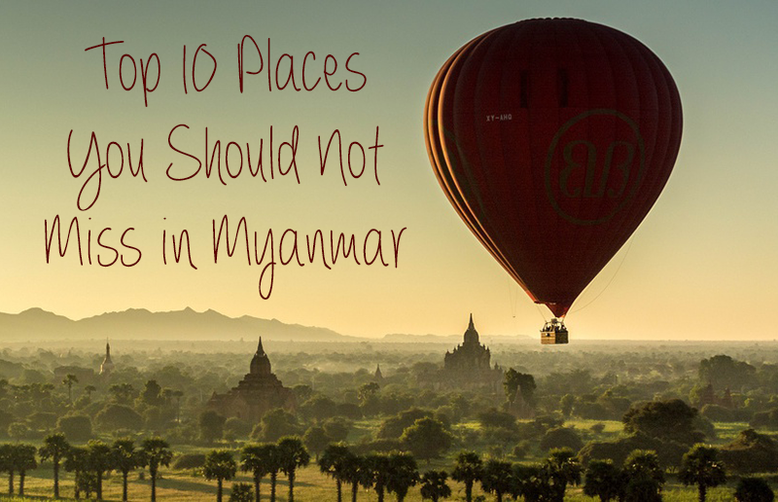 Top 10 Places You Should Not Miss in Myanmar
Shwedagon
 Pagoda
Perched on the lush Singuttara Hill,
Shwedagon is the iconic site that every traveler must see in Yangon. It
represents the finest Buddhist architect with giant golden spires decorated by
diamonds and gold. There is no better place to live in culture
than this pagoda. It is a place where you can witness how local people practice
their religions, socializing. Shwedagon also offers abundance of photogenic
chances from shining domes both during day time and evening.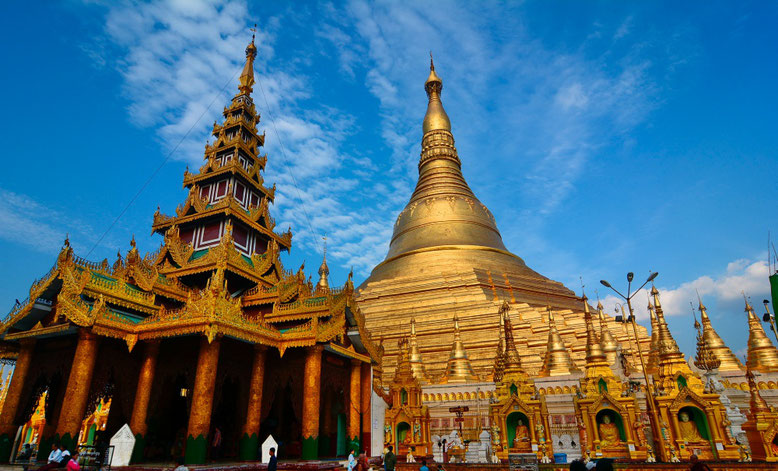 Bagan Plain
Bagan is one of the most remarkable archaeological
sites in Asia. It is home to over 2,200 pagodas built from 11th century when
king Anawrahta chosen this sacred plain to promote Buddhism in Burma. Bagan is a perfect introduction of Myanmar culture which is deeply Buddhism oriented. If you want to make your best in Bagan, book now for the incredible sunrise balloon, a river journey to Mandalay.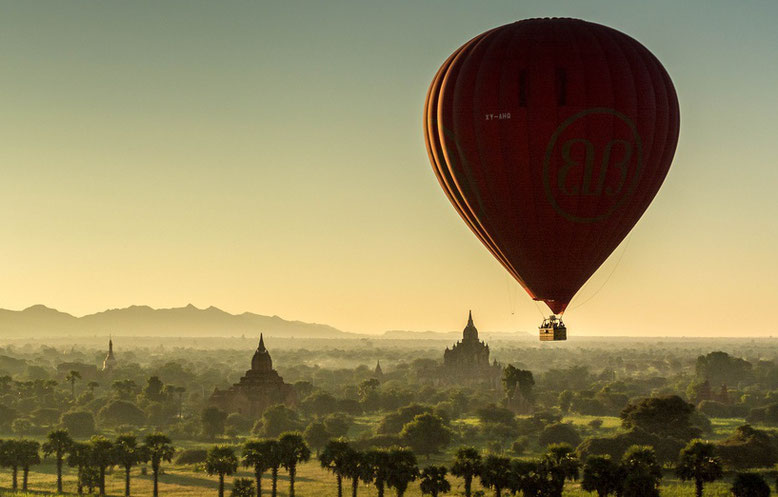 Chin State
The words that can describe the character of Chin state are " awe-inspiring and mysterious". The mountains of Chin State are stunning from every angle. It is a paradise for birding, dirt bikes and motorcycle. The most important reasonthat Chin state draws anyone's attention
is its ethnicity. Hill tribes living in the mountains of Mindat or Kanpelet had
a weird tradition of tattooing their faces.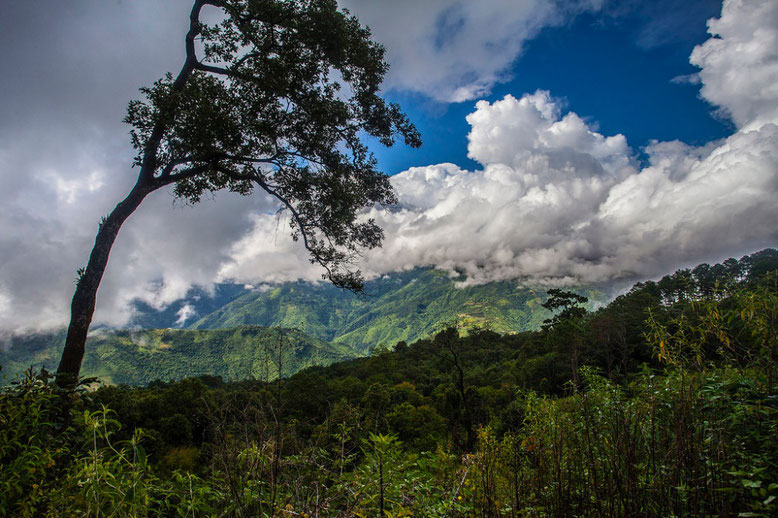 Pyin Oo Lwin
Known as the northern summer escape, Pyin Oo Lwin reflects its charm through a large number of British Colonial villas, churches. Blessed with cool weather, it is no doubt Pyin Oo Lwin allures both local and foreign visitors to come to enjoy its European like atmosphere. Other than just ordinary discovery, opportunities to get authentic knowledge about Burmese coffee is available here.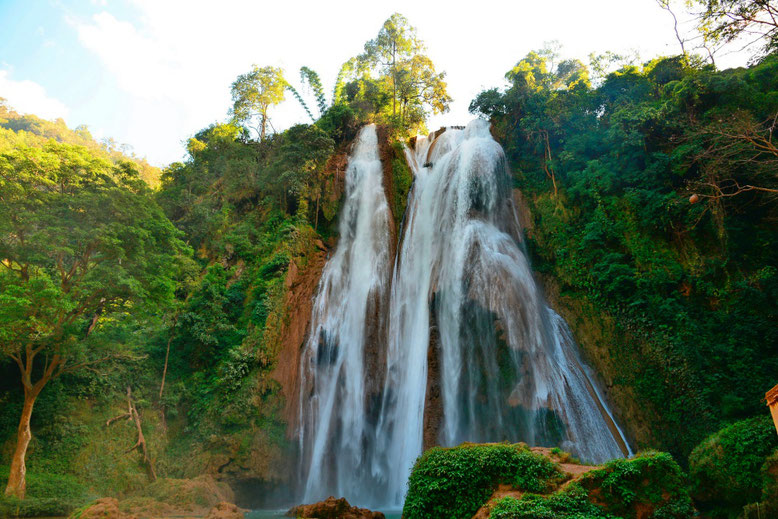 Hsipaw
Mostly prized for the the intricate history of Shan Palace and its secrets, Hsipaw is much more scenic than on the postcards. Local Myanmar Travel Agency often recommend Hsipaw for the most original experience of mountainous Myanmar where people welcome you with smiling faces and real hospitality. If the cascading waterfall does not make you happy after a long, worthy day trek then think about an excursion on Dokhtawaddy River.
Inle Lake
It is said that your Myanmar Tour is incomplete without visiting Inle Lake. It is a unique destination, filled by verdant floating gardens, stilt villages and ruin temples.
For photographers, Inle is a must-see. They are surely stuck by various shooting ranging from Inthar fishermen who control the boat by one leg to novice-temple theme, challenged with lights.
Inwa Ancient Capital
Located in Mandalay Division, Inwa reminds you very much above the old days of Burma Kingdom through its glorious sites. The whole complex offers extraordinary culture value: wealthy relics of Inwa Royal Palace, biggest Mandalay Monastery, world`s longest teakwood bridge – the Ubein.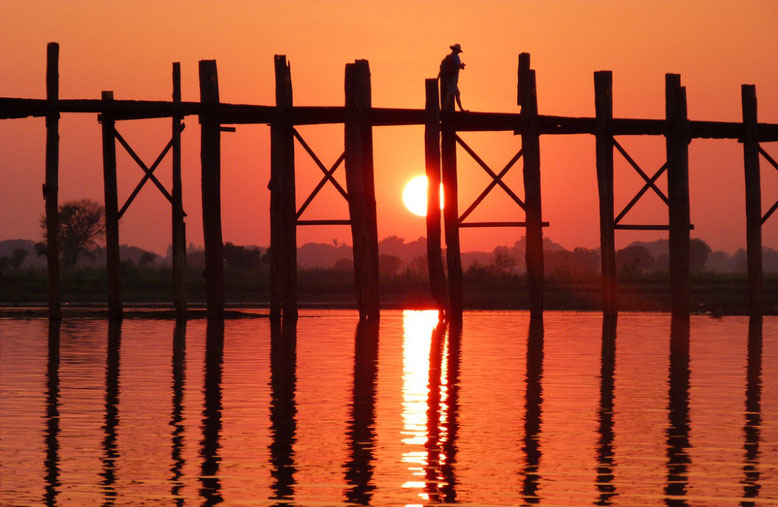 Lashio
When it comes to the idea of traveling off beaten tourist track, Lashio is extremely inspirational. Imagine a journey to the remote village, crossing mirror-like lake, jump over the Tiger Waterfall or mingling with a local family for delicious homemade foods… Lashio has them all to seduce you
Mrauk U
Mrauk U is a destination that can be compared to Angkor Wat or Bagan. It may not be able to rival Bagan for photogenic chances but it is really worth visiting. Mrauk U combines the mystery of Arakan Kingdom, once the capital city lying on the Silk Road between India and China with breathtaking mountain backdrops.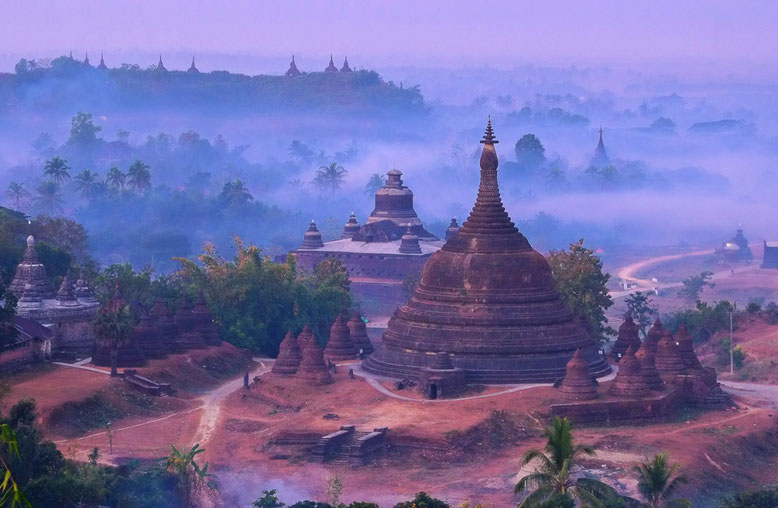 Mergui Archipelago
This archipelago in Andaman Ocean is the finest examples of Myanmar tropical paradise. Mergui consists of over 800 islands and more than 80% of their name is not listed on any travel guide. It is hard to resist an oceanic adventure where you can swim in the azure waters, sunbathing on a beach without any footprint or dive with a shark.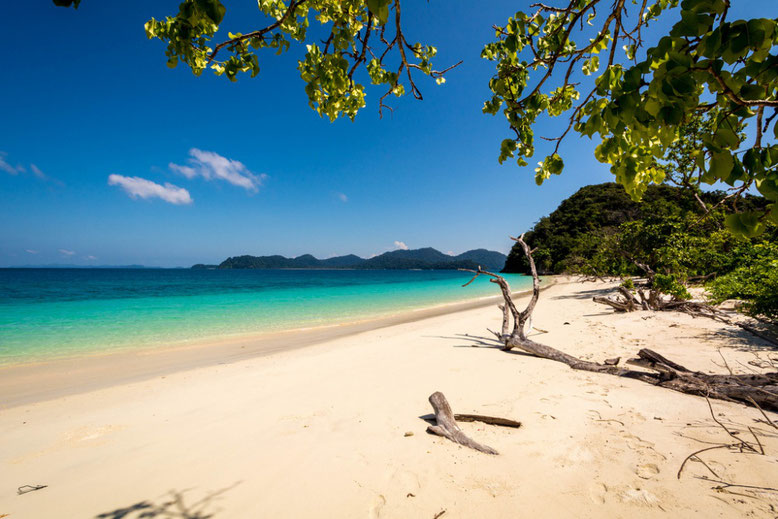 ---
This is a guest blog post from Hanoi Guide. Thank you for contributing a well-written article!
Have you been to Myanmar? What did you do? Let us know in the comments below!
You might also like
Leave a comment