Panoramic Views in the Seychelles
Hey, let's go for the panoramic views in the Seychelles!
Ok, you've seen the incredible sand beaches of the Seychelles, the crystal-clear water of the Indian ocean, colourful fishes with stripes and without them, laid under huge coconut palms, observed thousands of crabs, you have even eaten that octopus in a curry sauce but hmmm you still feel, you haven't seen it all. Maybe it's the view you're missing? :) And damn, you have probably missed that landing on the Seychelles airport since you were so sleepy due to the overnight flight.
Now you're asking yourself - How do Seychelles Islands even look like from above? Well, I hope you're still there - because here is a place you shouldn't miss! It will enlighten your trip!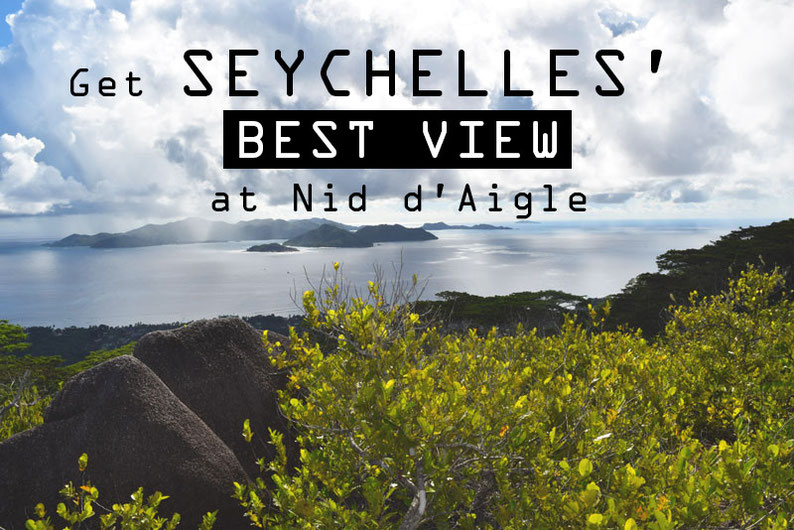 Best Hike in the Seychelles
What is this place?
The blog post is about the lovely hill called Nid d'Aigle (means "Eagle's Nest") with it's altitude of 333 metres. When arriving on the top you will be offered fantastic views of the neighbour islands - Praslin, Ile Ronde and Felicite Island, La Digue's landscape and its vegetation. That's awesome, however, I'm pretty convinced that reaching the top won't be your straight goal. Let's see why:
After 30-minutes of steep ascend you will probably feel a bit dehydrated and dizzy and you wished someone would dump a bottle of water on your head. Read our story here.. But hey, miracles happen - you just arrived to the first station - a cafeteria called Snack Bellevue. It's actually more kind of a reggae-styled fruit bar with straw beach umbrellas, wooden hence and colourful walls. Huuh! Awesome! Now it's time to sit down, right?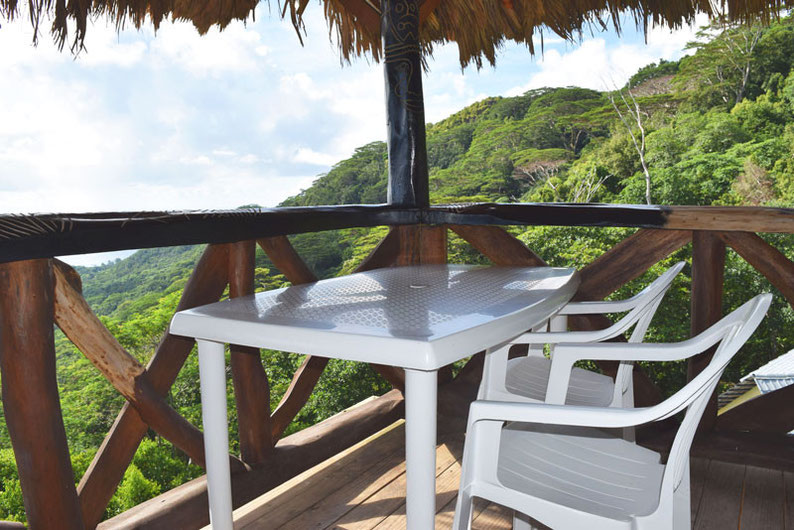 You will realise soon, you came to another paradise. Being awarded with stunning views of the Praslin and Ile Ronde, is truly amazing!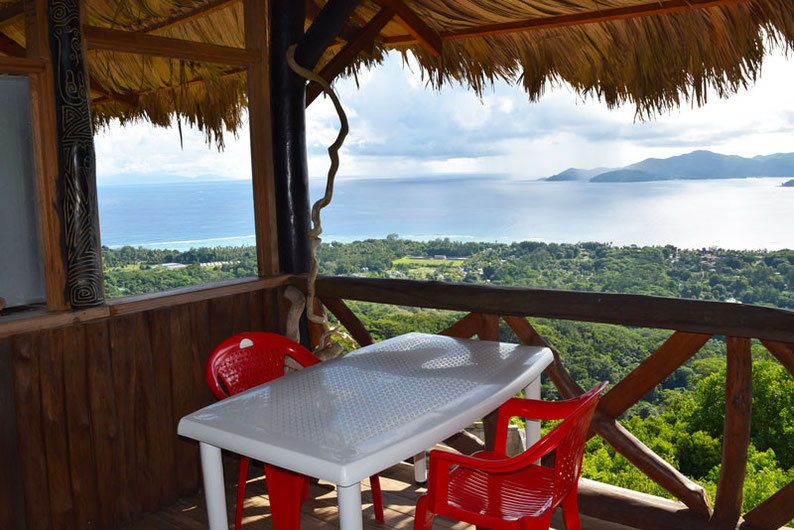 And now use your imagination: You sweat like hell, your thirsty and sunburned. Then you see in front of you lots of fresh tropical fruits just waiting for you to be sipped down as a fruit drink! Well, we couldn't say no to tons of vitamins after that exhausting walk.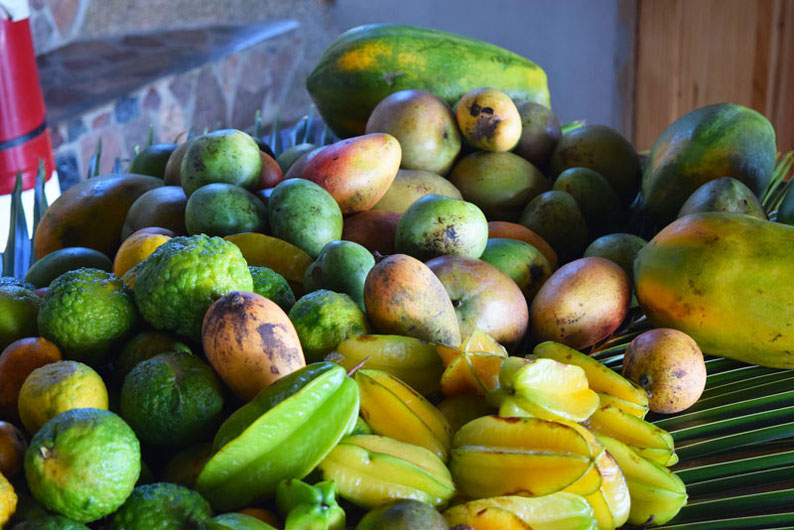 And there you get - of course, according to your preferences - a nicely prepared tropical smoothie! We went for a mix of fruits - including maracuyas, mangos, bananas and even some of fruits we probably don't know. Nevermind, it was sooo good!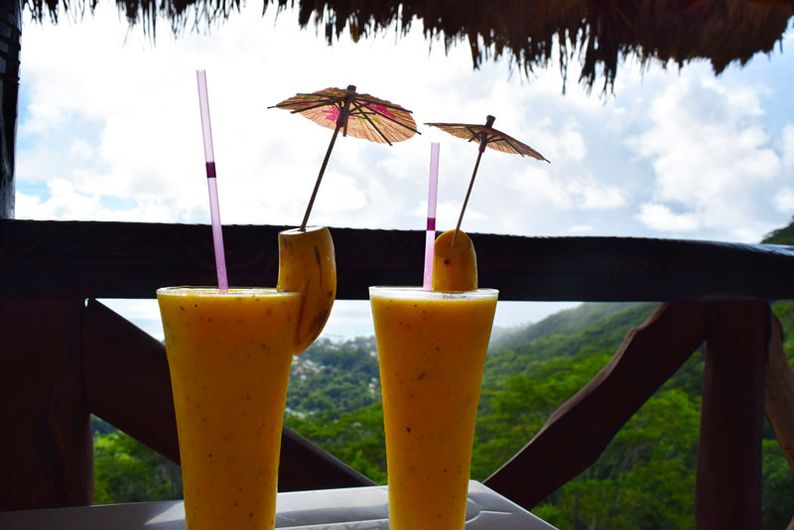 What else do you need, right? A refreshing smoothie with amazing views. A nice award for your effort!
If you feel energised, go for another 15-minute walk to the top of the Nid d'Aigle. The path will take you through the forest and end on the peak of the hill, offering views on both sides. Well done! :)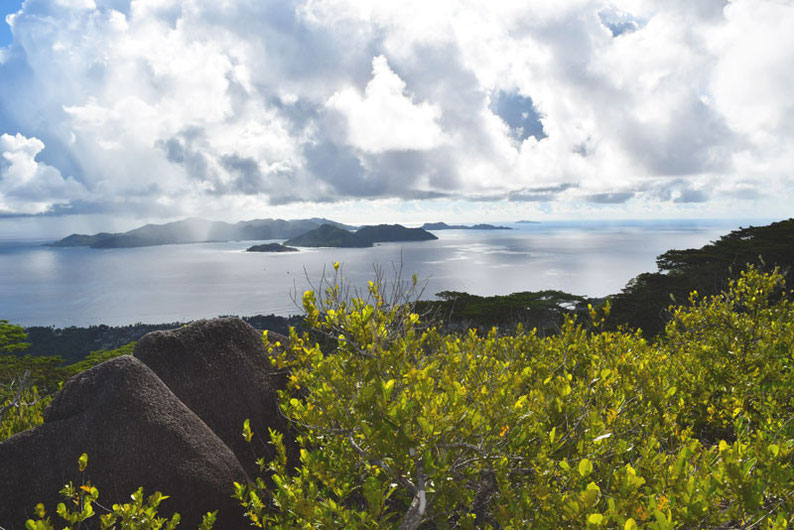 Where is it?
Nid d'Aigle is situated on the third biggest island in the Seychelles, called La Digue. If you're not accommodated there, you can easily do a day trip to the island by taking the Cat Coco ferry from Praslin (approx. 1 hour, 15 EUR) or Mahe (approx. 3 hours, 15 EUR but it can be very bumpy + prepare your stomach).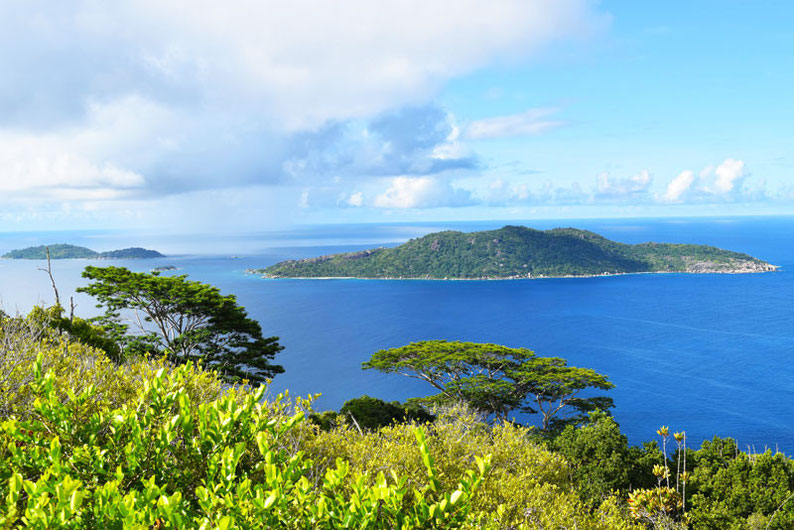 How to get there?
Once arrived in La Digue, go to the tourist office and get the map of the island. With holding that in your hand, you will get a feeling where you are and where to go. Nid d'Aigle is in the central part of the island. You can either walk all the path which will take you quite a while (let's say half an hour to the ascending point) or rent a bike and cycle to the first steep path. Be aware, it will get so steep that you won't be able to bike! Read our experience here! So hide the bikes somewhere there! Seriously, we've heard a lot of people do that! There are many bushes around so I'm pretty sure you will find a great spot to make your bike invisible :)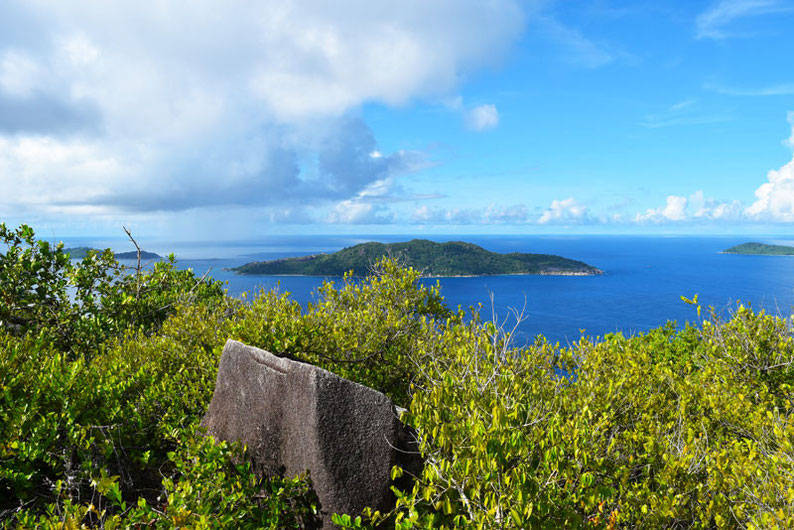 When to go?
What? Probably you're irritated by this question - why am I starting the chapter with When to go? It's clear, right! While being in the Seychelles, what else..?! Well yes, that's true ;) But how about the importance of choosing the right period of the year and the right timing through the day. Be well aware, the Seychelles can have some nasty weather times when the path gets wet and sleepery! You don't want to ascend Nid d'Aigle's path in such conditions, believe me! So back to the question - I'd suggest climbing up that hill in the dry season, that's from May to October. Get the info about the Nid d'Aigle path at the tourist office on the right side, right when arriving to La Digue island by ferry. The next thing to consider is the daytime. Go in the morning hours, while it is not that hot yet and the sun is not that strong. Don't go in the middle of the day, as we stupid people did and you also don't want to go in the afternoon, when it gets dark pretty soon (i.e. 6 pm in May) and you're in a hurry to catch that boat back.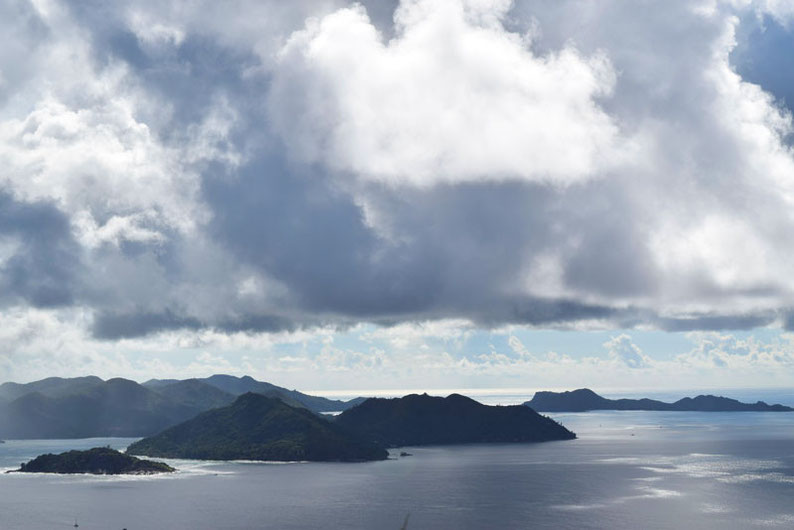 So that's it. To conclude, yes, I was complaining as hell while ascending to Nid d'Aigle and yes, it was hot and steep but honestly, I would do it again! (now I see Jerry telling me "you see, I'm always right!"  Grrr, well in this case, I guess he won.. :)
Do you know this place? I kind of have a thing for places like this. Let me know about the incredible viewpoints you once discovered! I want to see them too! 
Thanks for reading and sharing + don't forget to visit our Facebook and Twitter page in order to stay connected!
Related blog posts
You might also like
Leave a comment