In May, we went island hopping in the magnificent Seychelles. Are you looking for a vacation in paradise? If yes, the Seychelles are a very good choice! In this blog post you will find a short travel advice on what places to visit in the Seychelles islands. Enjoy the reading...and then? Prepare your credit card! Hihi:)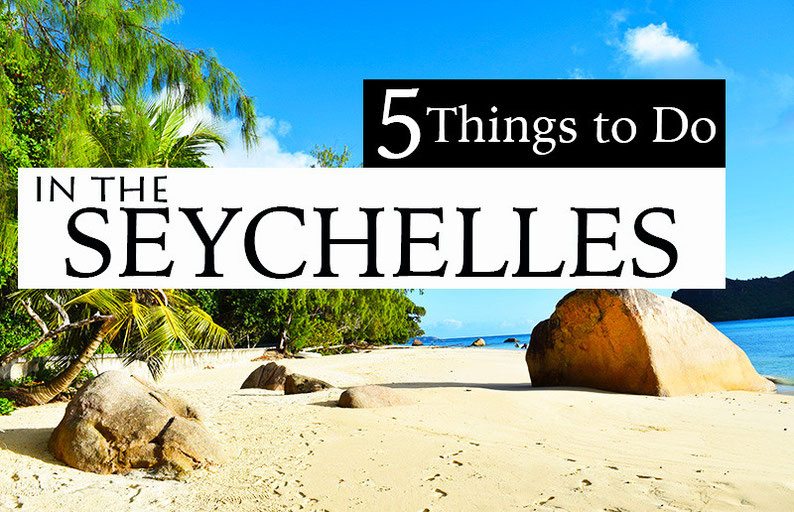 1. Bike to the Anse Source d'Argent Beach
Get a boat to the beautiful island La Digue. Check the schedule and prices here.  Once there, rent a bike for the whole day for around 10 Euros per day and bike to the world-famous Anse Source d'Argent beach. Go in the early morning hours as it tends to get pretty crowded later on.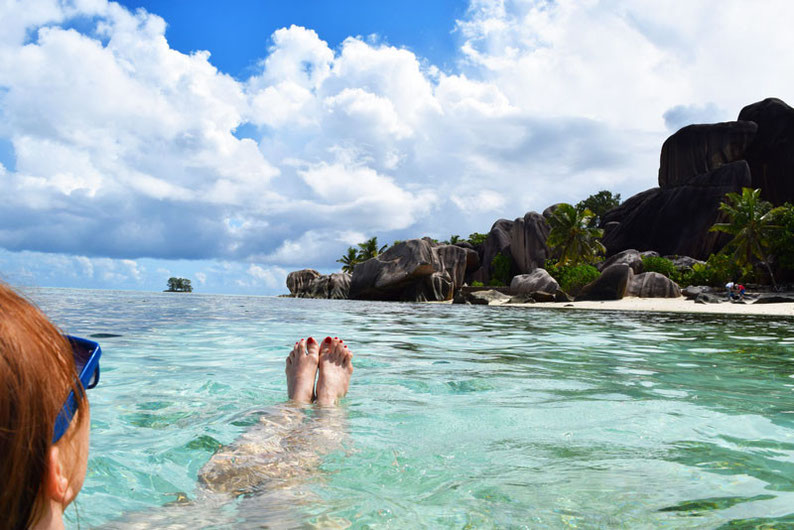 2. Get a boat to the Curieuse Island 
The best way to reach the island is to organize the boat trip with a local tourist operator or at your hotel on Praslin. The Curieuse Island offers you a unique experience with the giant tortoises and a walk through the jungle. Expect paying an entrance fee when arriving to the island.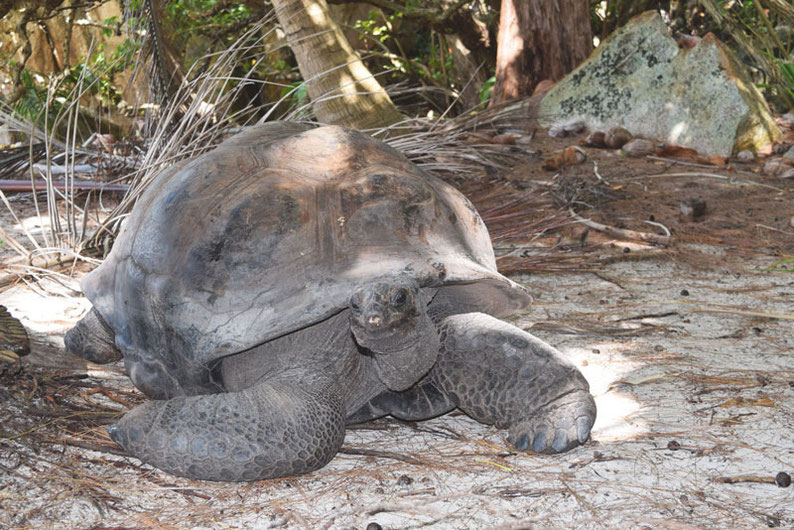 3. Explore Praslin and visit Anse Lazio
Bike, drive or walk to the one of the most beautiful beaches on earth - Anse Lazio. It is located on my favourite island in the Seychelles islands - Praslin. Again, go early in the morning or in the evening hours and get romantic at the breathtaking sunsets! Nearby is even a tortoise farm if you haven't seen them somewhere else before.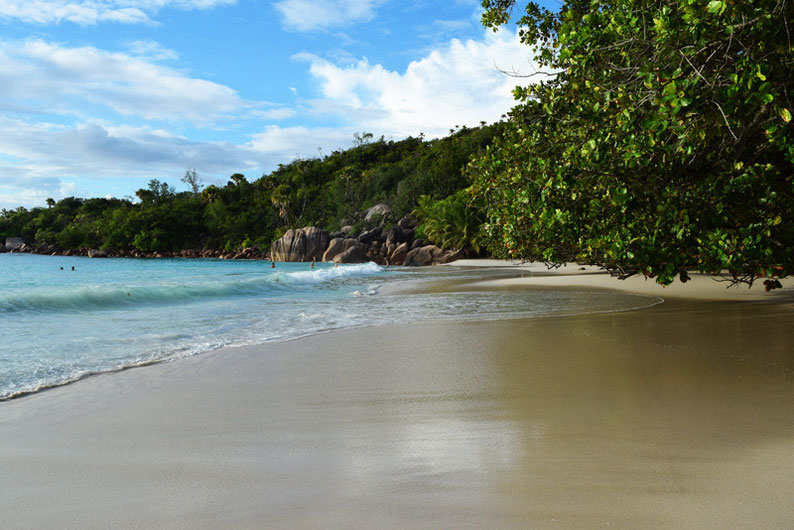 4. Rent a car in Mahe and visit the colourful capital city - Victoria
When arriving to the Mahe island you will probably want to be flexible and explore the island on your own. Rent a car for ca. 40 Euros per day, get used to driving on the left (be careful, the streets are narrow..) and have a stop in the capital city of The Seychelles - Victoria! It is a must to visit the market where you can get for example coconut oil, spices, fresh mangos, bananas and fish! Get a first impression of the colonial city with colourful buildings! If you have time, visit the botanical garden in the south of the city (10 minutes walk from the city center) and take photos of the rare plant called Coco de Mer.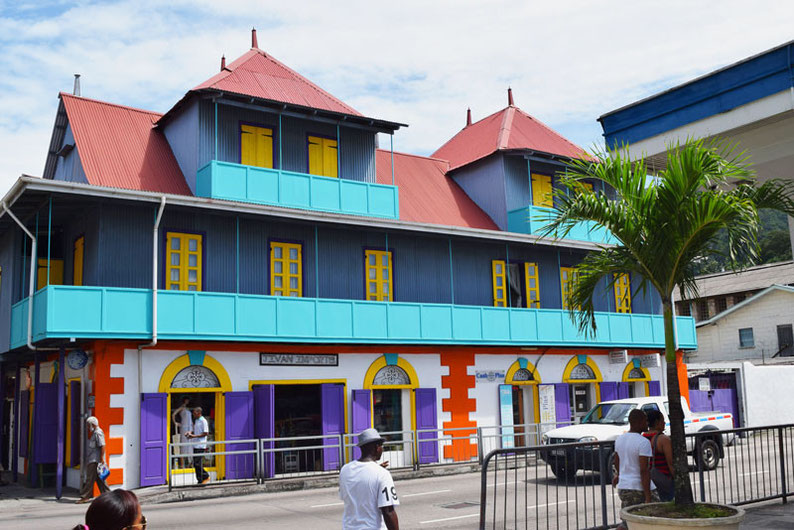 5. Hike the Nid d'Aigle, La Digue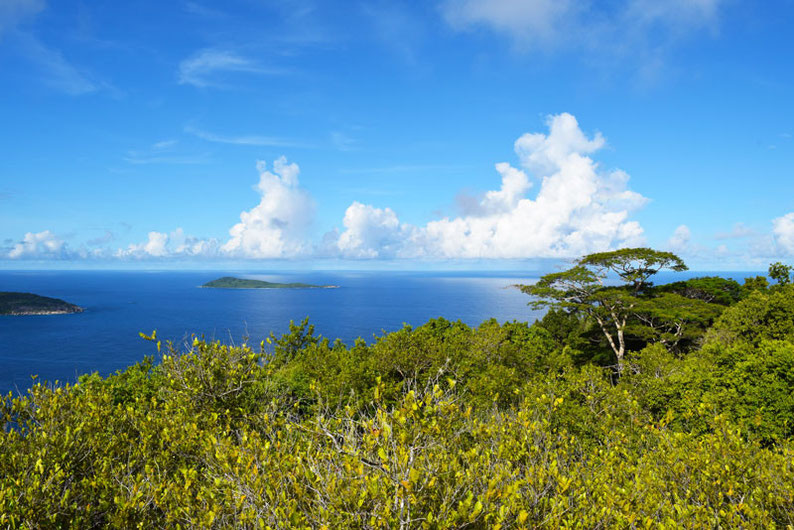 Bonus
If you have some more time:
- get the bus to the natural reserve Vallee de Mai on Praslin
- take a ship cruise to the Silhouette island
- dive with the whale sharks
- hike the Morne Blanc on Mahe
Have a look at a short video of the Seychelles!
How was your vacation in the Seychelles islands? What did you do? Please share your experience in the comments below! 
Related Blog Posts
You might also like
Leave a comment