White sand, crystal clear water, huge granite boulders, interesting flora and fauna. These are the Seychelles islands! Find below a selection of beautiful dream beaches we have fallen in love with!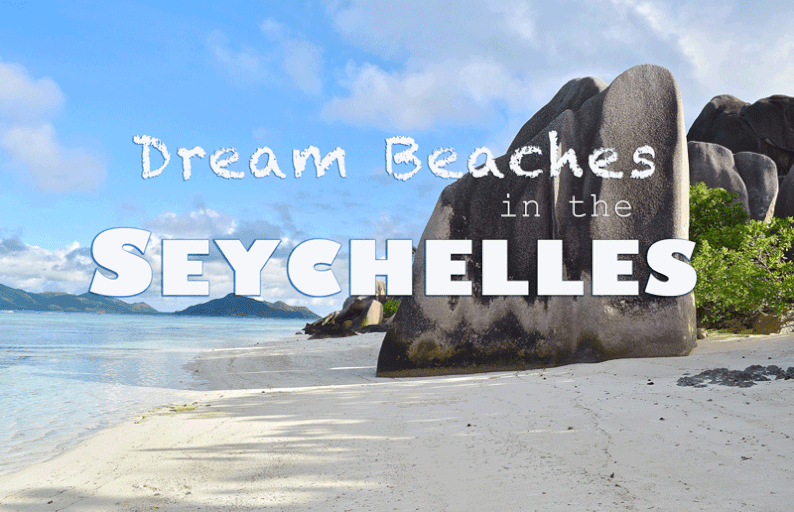 Praslin - Anse Lazio
Praslin, the second largest Seychelles island, owns one of the best dream beaches in the world which goes by the name Anse Lazio! The beach is known for its large granite boulders, white sand, tropical forest, a hammock and for the best sunset spot! Just a few meters away, you will have the chance to observe Seychelles' tortoises!
Praslin - Anse Boudin
Anse Boudin is one of my favourite beaches on this Seychelles island. As it is close to Anse Lazio, it might be a little in the shadow of its brother, but therefore it is less crowded and more tranquil. Honestly, this is one of the beaches, you should go straight ahead.
La Curieuse Island
Accessible by a small boat only, this secluded beach is just a few steps away from the famous tortoise farm on the remote Curieuse island. It might not be visible right away, as it hides behind some granite boulders, which need to be climbed first :P
Mahe - Beau Vallon
Located on the largest island in the Seychelles, Beau Vallon definitely belongs in the section of dream beaches. The view on the surrounding mountains, the white sand, clear water and the remoteness, makes it a perfect spot in the northern part of Mahe, in the beautiful Seychelles islands.
La Digue - Anse Source d'Argent
The Anse Source beach is probably one of the most picturesque beaches and this doesn't refer only to the Seychelles islands but also worldwide. Make sure to reach the beach in the early morning hours to have the paradise only for yourself! :)
La Digue - Grand Anse
Rent a bike on the small island called La Digue and cycle to the amazing Grand Anse Beach! This spot in the Seychelles islands doesn't provide just a place to relax and swim, it is also a perfect place for surfing! 
So what are you waiting for? The dream beaches on the Seychelles islands are calling! :) Reward yourself, you are worth it.
What is your favourite beach in the Seychelles islands? Let us know in the comments below!
Related blog posts
You might also like
Leave a comment