I guess there are many secret spots in Slovenia that are worth visiting but this one is my favourite. Needless to say, it is not really a secret among locals but don't expect it to be a tourist trap or to see more than 5 people hanging out there. The combination of turquoise water, trees, plants, a sandy beach and the view of the mountains is what makes the spot so special! Before telling you where to find it, I'd first like you to know, why I find it so special.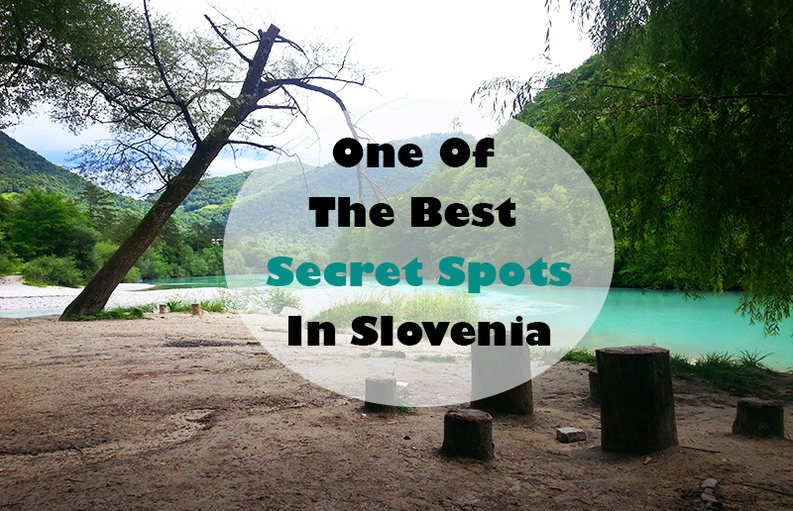 What is so special about the place?
Tranquility
Nature
Fresh air
Mystery
What's the best way to enjoy the secret place in Slovenia?
Bring a hammock and read a book
Although I haven't brought my own hammock yet it is something I'm going to do next time I'll be there. I see myself hammocking and reading an awesome book. The tranquility definitely supports that.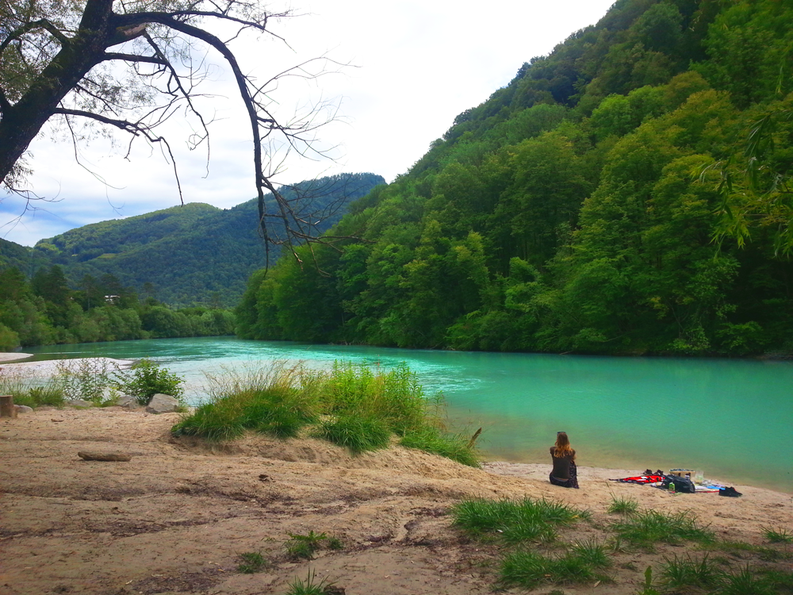 Observe the animals
The last time we visited this amazing place, we were surrounded by various bird species. This docks were running away from the dog which carefully entered the water. Funny moments..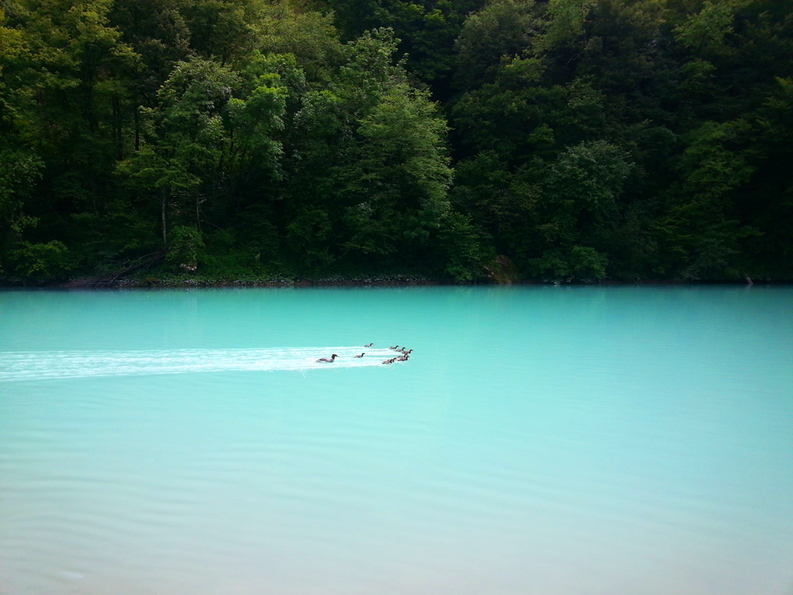 Do some yoga or meditate
Practising yoga indoor is awesome but finding a quiet place outside with a meditative effect is even better. This place meets all the criteria for a perfect meditative and yoga place. Come and find your inner peace!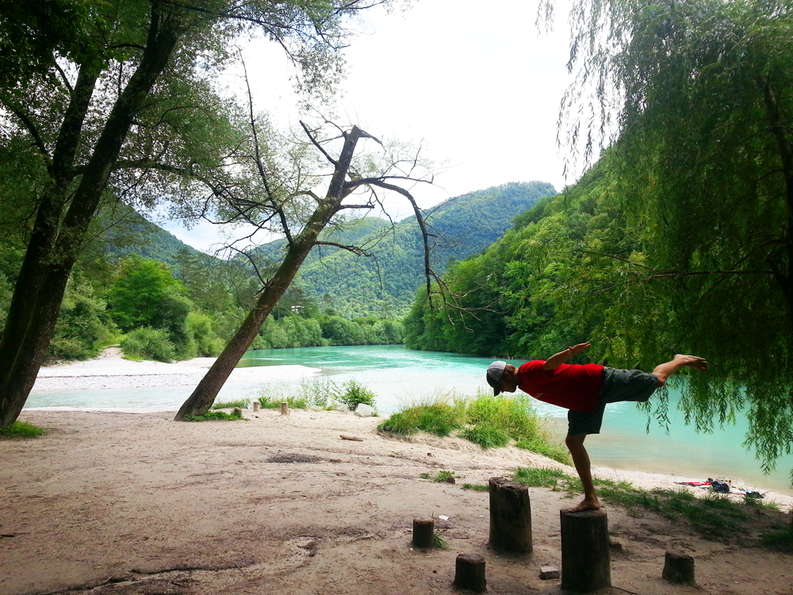 Slackline
Do you slackline? If yes, this is a great spot to practise your balance with a picturesque background!
Take a quick swim
Thanks to its clear emerald-water colours, this place is among us locals a great spot for a quick refresh during the summertime! I should mention, the water is not particularly warm, in contrary, expect some glacial temperatures! :=)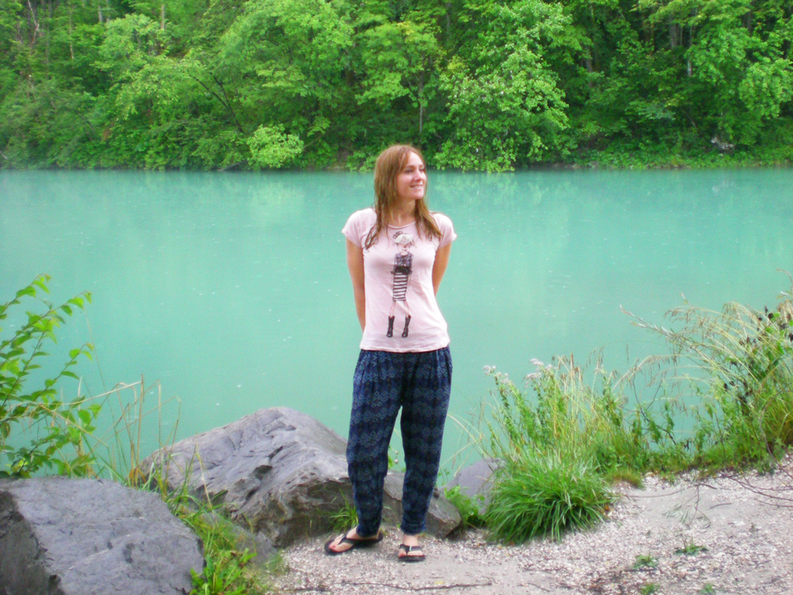 So where is this secret spot in Slovenia?
Sotocje, Tolmin
The secret spot in Slovenia is called Sotocje, near Tolmin. If you are asking yourself, where the heck is Tolmin - it's a a small town in northwestern of Slovenia.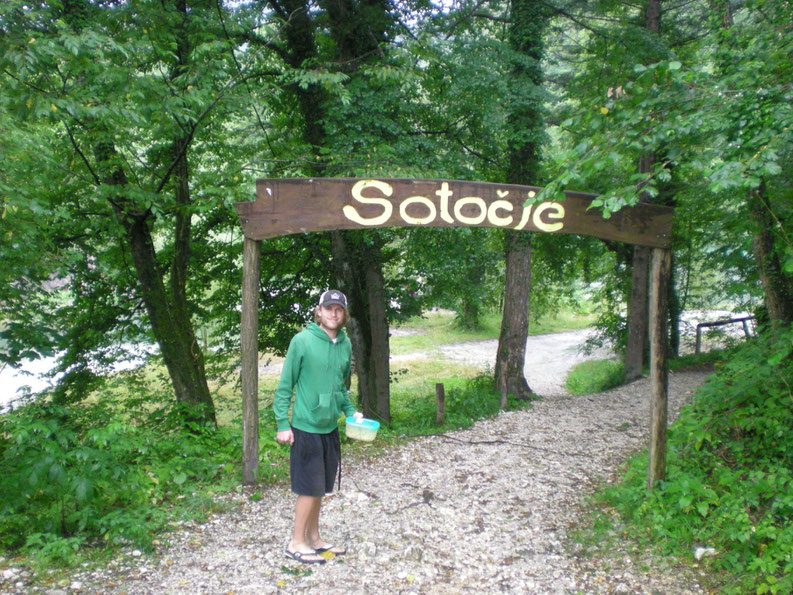 How to get to the secret spot in Slovenia?
By car
The best way to get to Sotocje is by car. Drive to Tolmin, than head south on Gregorciceva ulica toward Kosovelova ulica. Continue onto Mestni trg and then onto ulica Petra Skalarja. Continue straight onto Dijaska ulica and then turn right to stay on Dijaska ulica. Park your car at Dijaska ulica 18, 5350 Tolmin and take the 5 min walk to Sotocje.
By train
It's not the easiest way to reach the place by train but it is possible though. Coming from Ljubljana, take the train to Most na Soci via Jesenice. From Most na Soci take a taxi to Dijaska ulica 18, Tolmin and walk the 5 min to Sotocje.

---
Does your home country also has some secret places everyone should visit? Let me know in the comments below!
Related blog posts
You might also like
Leave a comment