Have you been to Slovenia yet? Lake Bled belongs to the must see places in Slovenia. Each year thousands of tourists visit the famous lake with a church on its small island. Going on a stroll around the pretty lake is definitely one of the things you should consider doing while being there. But why not observing the beauty from the top of a hill? I'll guarantee you, you will be impressed by the views and your camera will love you! So, let me tell where to get the best shot of Lake Bled, in my home country Slovenia.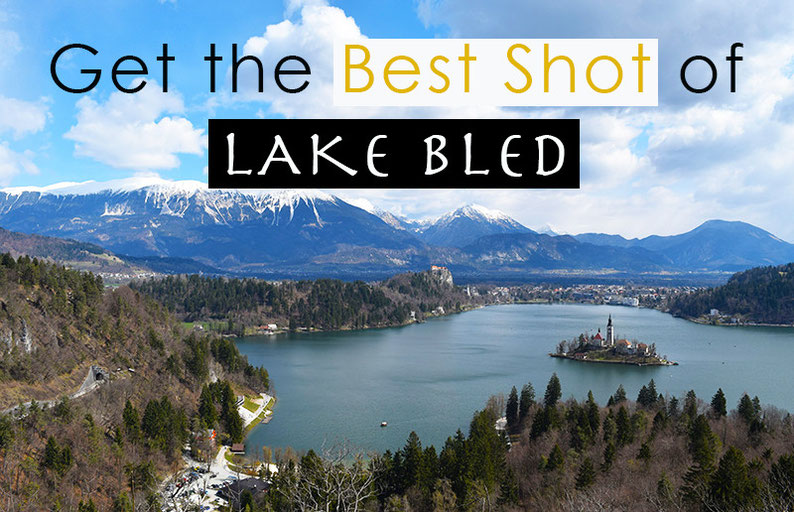 How to get there
Let's suppose you just rented out a car in the city center of Ljubljana or at the Ljubljana airport and you are heading to Bled. When you arrive to the medieval town Bled, you will have to follow the direction of Bohinjska Bistrica, that means you take the road on the left side of the lake. After a 5-minute drive you will face a junction, one road going to Bohinjska Bistrica and the other one to Camp Zaka. Now take the smaller road, leading to Camp Bled Zaka. Stay concentrated, as you will have to take the first turn left to a small unpaved road. There will be a small parking space where you can leave your car. You will also see the signs saying Ojstrica and Osojnica. This is the path you should go for. In this blog post, I'd like you to show 3 viewpoints from where you can get the best shot of Lake Bled. Basically the same path will lead you to all these spots. First one to watch out is Ojstrica. 
Ojstrica
Ojstrica, with its height of 611 m, is the smallest hill of all these 3 spots and is thereby the easiest hill to climb. It is a 15-20 minutes walk up and is a perfect spot to get the best shot of Lake Bled, Slovenia.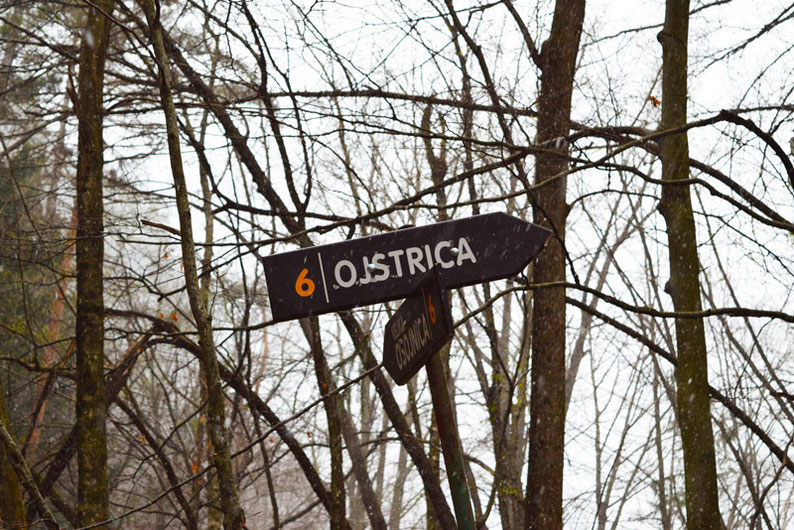 After the short but probably a bit steep hike through a forest you will be rewarded with enchanting views over the Lake Bled, its small island and the surrounding mountains! Look, isn't it totally worth to take the hike? My advice: Have your breakfast there! :)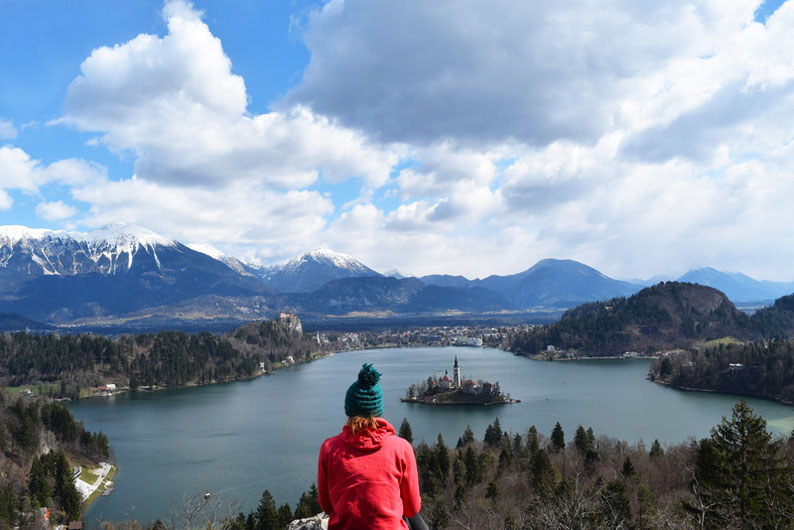 Wondering what camera we use to make these photos? Here's the link.
This viewpoint can really kick your ass but try to reach the other 2 spots too. Continue the path through the forest until you reach the signs "Mala Osojnica" left and "Velika Osojnica" right. Decide whether you would like to see the higher hill ("Velika" means big) or the smaller hill ("Mala" means small) first. We decided to go for Velika Osojnica first.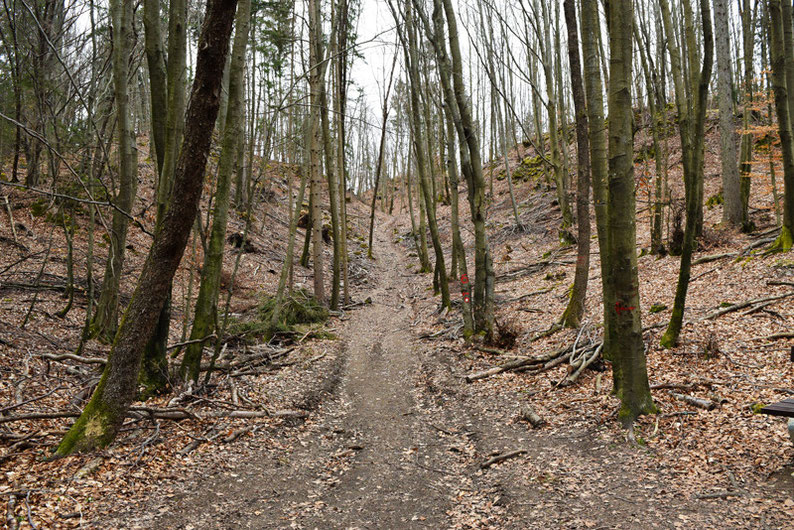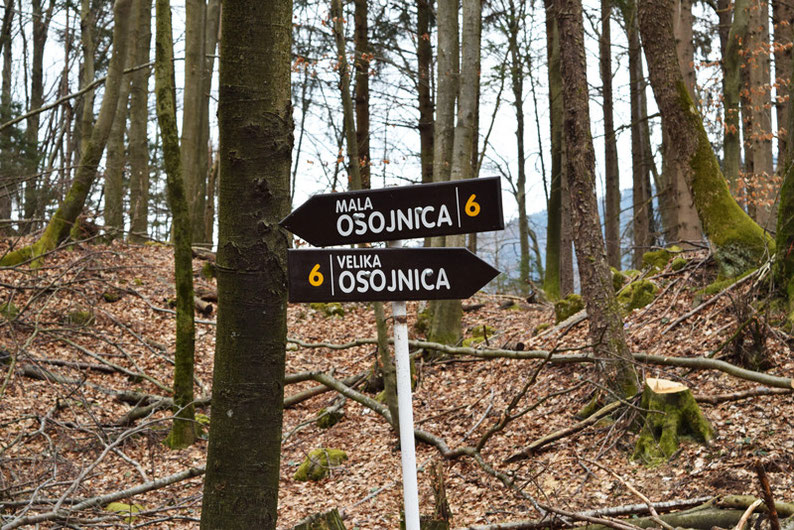 Velika Osojnica
The hill with its 756 metres will take you another 20-30 minutes from Ojstrica. But, Velika Osojnica is totally worth the climb! It is less crowded than Ojstrica and Mala Osojnica and it offers great views just from another angle and from a higher point! Another spot to immortalize the view with your camera and get the best shot of Lake Bled! :)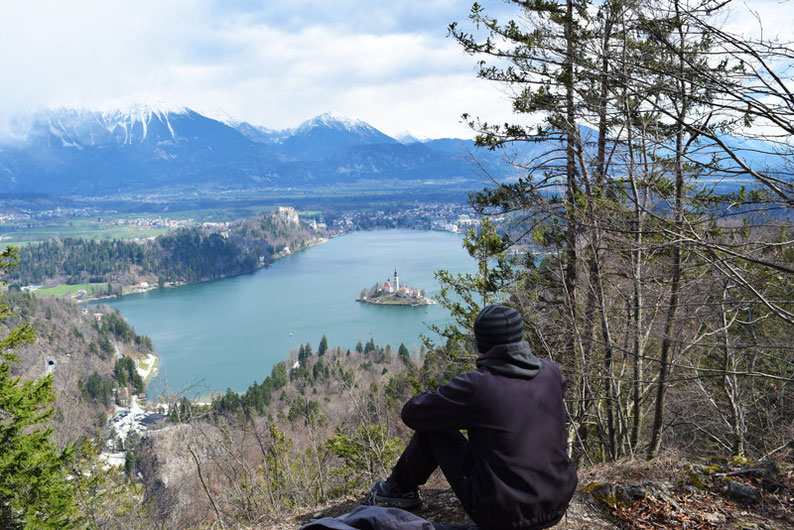 Since we were the only people on the top, I could do some meditation and even some yoga poses, a bit for fun, a bit for my soul ;) This viewpoint is definitely suitable for finding inner peace, it reminded me a bit of my favourite meditation place in Switzerland.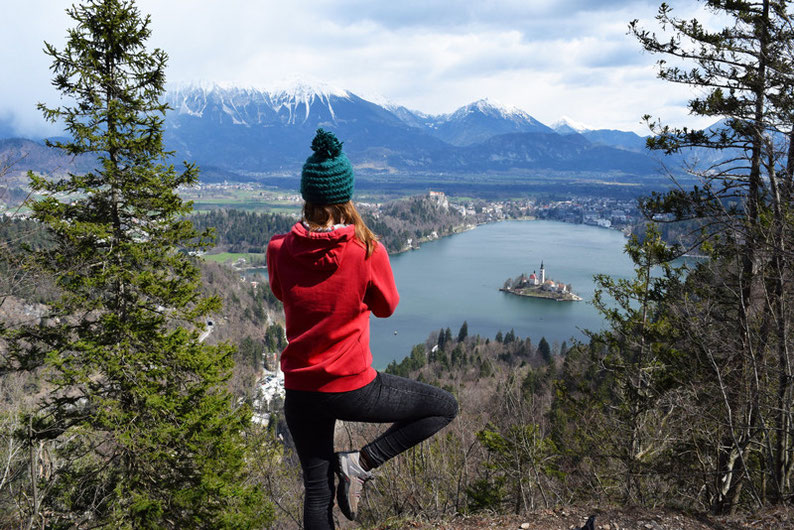 By the way, are you into photography and a big fan of the Slovenian landscape? It just came into my mind that the talented photographer Jost Gantar shoots stunning pictures of our beautiful nature - you can check his work here and follow him on Facebook! :)
Mala Osojnica
Herewith, I'd like to say, if you decide to take the hike from Ojstrica to Mala Osojnica first, it will take you about 15 minutes. Coming from Velika Osojnica, from the junction spot "left Mala Osojnica right Velika Osojnica", it is only a 5-minute walk! On our hiking trip we had all kinds of weather you could possibly imagine of. While walking up to Mala Osojnica, the weather changed immediately, first it was sunny then it started to snow (April weather, what else)! While arriving to the nice viewpoint the weather was the worst, which forced us to take photos of a misty lake Bled. All good...nothing to complain about ;)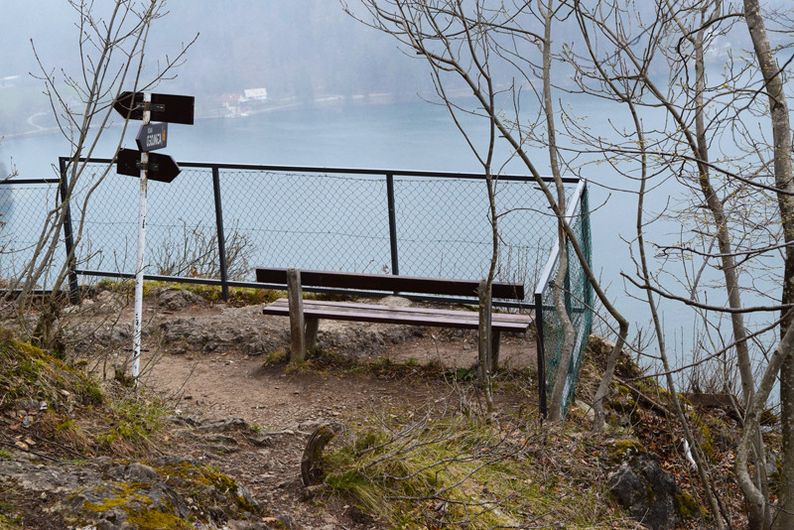 The picture below didn't turn up that badly, right? :)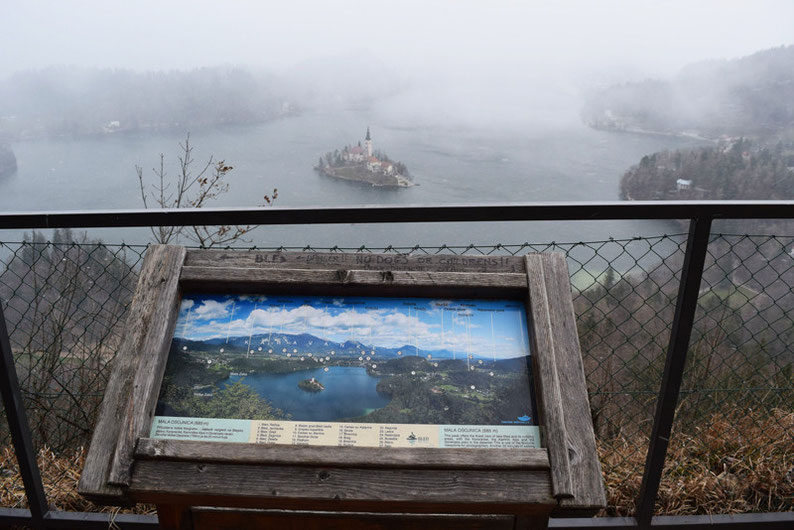 Of course, there are always other spots too to shoot a nice photo, but these are the 3 viewpoints I'd really like you to visit if you are short on time while visiting Lake Bled. It won't take you a lot of time, it is for free and you can actually escape the crowds from the touristy Lake Bled! Next time, I'll give you some other hints what hills to climb in order to enjoy the panoramic views of Lake Bled. Stay tuned!

Where to Stay at Lake Bled
Check out the availability and the prices!
Have you visited these 3 viewpoints? Or do you know a nice place too where you can take some amazing shots of Lake Bled? Let us know in the comments below! 
Related blog posts
You might also like
Leave a comment