Do you need to know where are the best views over Lake Bohinj? Look no further! We discovered it for you. Please find below some information on this viewpoint.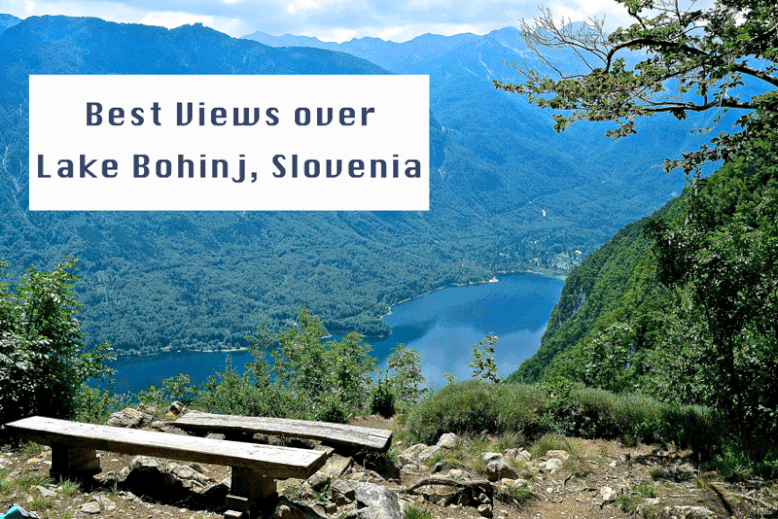 This is a place not everyone is keen of. I wanted to find out if there is an alternative to the touristy and well- known viewpoint at Vogel and guess what, I've found it!
So, Where to Enjoy Best Views over Lake Bohinj?
The viewpoint you need to go to is called Vogar! It is a calm, laid-back place with no one around! A true gem!
How to Access this Viewpoint?
There are two ways! First, if you like hiking, you can start the hike just a few metres outside the townlet called Stara Fuzina (just follow the signs for Vogar). There is a parking where you leave your car and start with the ascend of about 1h and 20 minutes. The hike will be scenic for sure, as you will pass endless meadows, walk through the forest and meet a lot of cows along the way :) 
Now good news for "I hate hiking" people. You can access this viewpoint by driving almost to the very end. Be prepared to drive on curvy and narrow roads through the forest and some metres also on unpaved streets. From Stara Fuzina, it's about 30 minutes. But honestly speaking, it is no big deal! Once you arrive to the last parking spot, there is a 10-min walk you still need to take. 
The path is well marked, so don't worry :)
And what to expect? Well...
I guess, this just became my favourite bench in Slovenia! It's less crowded that the famous one at Osojnica, Lake Bled (go there too though!) and the views are spectacular. It's not exaggerated to say it is one of the best views in Slovenia! 
Got it? Now put your hiking shoes on and start the engine towards the viewpoint Vogar! If you found this blog post useful, feel free to share it with your friends and family! Thank you so much!
Check your accommodation in Bohinj:
Have you visited this viewpoint at Lake Bohinj? Let us know in the comments below!
Related blog posts
You might also like
Leave a comment