It's our favourite time of the year!! The time, we're planning our next year's adventures💕. Below is our plan for 2018. Let's be honest, if only the half of it will be possible, it'd be awesome!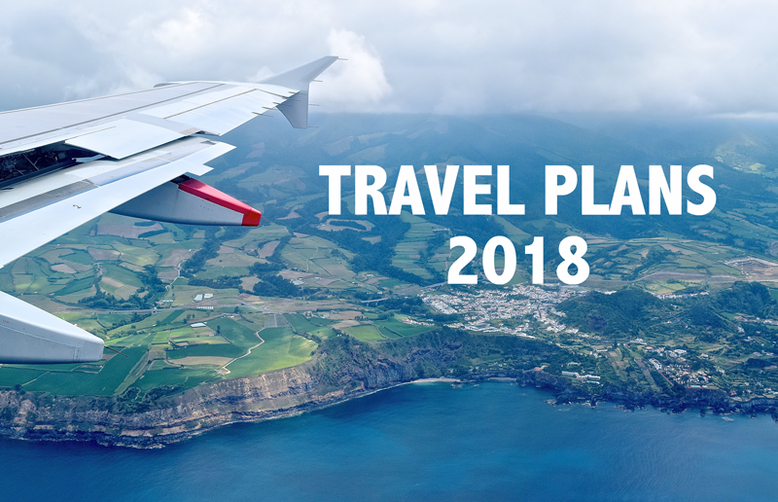 Travel Plans 2018
Nepal, Asia
What to do if you change your job and have 2 fully months to spend before you start your next job? You go travelling, right? ;) Jerry is heading to Nepal in January. Bastard ;)
Jamaica, Caribbean
Dreaming of visiting Jamaica since day 1 :) Watched a documentary recently and was blown away by its culture and mentality. Maybe we'll fly over end of April 🙏.
Greenland
What about our summer plans? Well, well... Greenland is on our list! Finger crossed!
Fuerteventura, Canary Islands
We've been invited to go surfing in Fuerteventura - how cool is that?!
Rwanda, Africa
Africa is calling us :) Not sure when but some time in 2018! Ruanda is ranked high on our bucket list due to our financial support of the SOS children village close to Kigali. An alternative - Ethiopia. 
Weekend Trips & Longer Weekends & Public Holidays
As a couple with full time jobs, it's definitely not enough time to fully explore the following destinations... but you know what? We only live once. It's financially possible for us, so we'd rather go than stay at home and wait for another longer period to come. So here is our list for the weekend trips and public holidays:
Lapland, Finland
Rovaniemi in Lapland in January, February, March? Let's see, we want to see these legendary Northern Lights!
Cluj Napoca, Romania
Also planned for the first quarter in 2018 - Cluj Napoca in Romania. Apparently, it's a pretty city and a great starting hub for some cool day trips!
Slovenia
As always, Slovenia is on our list too - visiting family and friends as well as exploring hidden gems in Slovenia
Sofia, Bulgaria
Sofia around April would be perfect.. exploring the city and then going on that 7-lakes hike.
Northern Ireland
A long wish of mine (Sonja). I spent 2 weeks of hitchhiking in Ireland a few years ago, now I want to explore Northern Ireland with all its beauty. 
Dolomites, Italy
Always on our list but still haven't made it yet. Hopefully in year 2018 before or after the crowded summer months. It's relatively close to Switzerland.
---
This plan will most likely change during the upcoming year (as usual) but it's a bit of a bucket list...😊. The year 2017 is not finished though with yet upcoming weekend trips planned to Strasbourg (France) and Tallinn (Estonia). Looking forward to it!
What are your travel plans in 2018? Any suggestions you have for the aforementioned destinations? Let us know in the comments below!
You might also like
Leave a comment