Need tips for traveling abroad? 
Getting to know a place you're headed to is half the battle when it comes to holiday preparation. If you want to make the most of a trip away, getting the research stage right is one of the most crucial factors. Follow these research tips to find out how to nail this stage.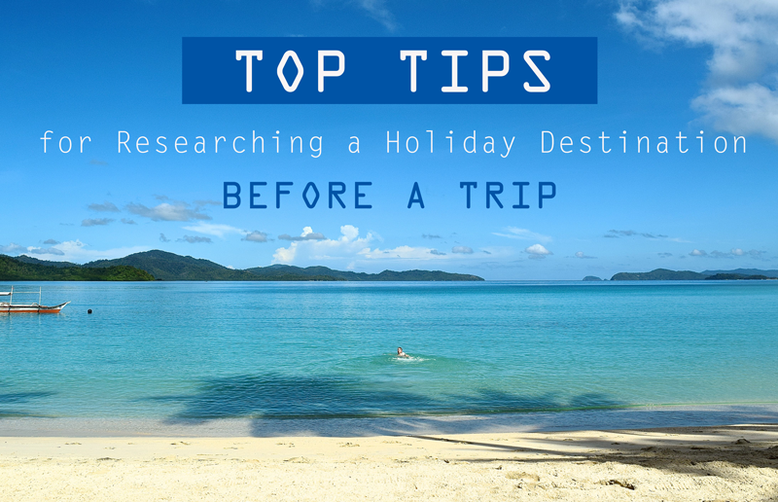 Top Tips for Traveling Abroad
Read here on research tips for traveling abroad.
1. Ease of Travel
Managing to transport yourself from point A to B is naturally a very important factor in any vacation. If you're unsure of what the means of getting about in an area is, it's definitely something you should consider checking up on beforehand.
Public transport in some cities in amazing. In others it's terrible. Make sure you have a rough idea of which bracket your city falls into prior to travel. You'll need to know how long you should prep for ahead of every journey you make.
2. Local Attractions
Tourist "traps" aren't all as off-putting as they sound. While the name might suggest you're being lulled into an experience which is overrated and not worth your time, in reality there are some destinations which will blow your mind for all the right reasons.
If you're looking for top tourist destinations which won't cost you a fortune, your best bet might be to look into a trip to somewhere like Eastern Europe or Asia. Whatever the case, make sure there are plenty of spots you want to visit in your chosen location before you head there. There'd be nothing worse than rocking up and finding you don't want to do or see anything.
3. Find out What Vaccinations You Need
Unfortunately, despite medical procedures taking a massive step forward in recent decades, there are still a number of deadly conditions which are rampant in certain corners of the globe. You should certainly be wary of these, but not fearful.
Simply find a list of the diseases for the area and research which vaccines you'll need to ensure you don't contract something which could have a serious impact on your health for the rest of your life. Conditions like Polio, Tetanus and Zika might be something you've only ever heard about on TV, but they're a very real epidemic in some countries.
4. Discover the Climate
You can use online tools to discover what a city or country's temperature is at any time in the near future. Using this prior to travel should make things considerably easier for you when it comes to packing. After all, if you're set for a scorching few days, you won't need to worry about packing too many layers. Similarly, if it looks set for rain you'll need to think about bringing the waterproofs with you.
Have these pre-travel research tips helped to broaden your horizons when it comes to your next holiday? Think about utilising them ahead of your next adventure.
A guest blog post from AVA Norton. Thanks to AVA for this great input! :)
---
What kind of things to you look up before your next trip? Any suggestions you might have? Let us know in the comments below!
You might also like
Leave a comment